Cooking gives immense pleasure and happiness to the ones who are fond of eating and cooking. You can now bring out excellent flavor to your dishes with the help of high quality advanced cooking utensils. With bringing taste and novelty in cooking these high tech utensils will also make cooking more easy and stylish.
Rolly Cook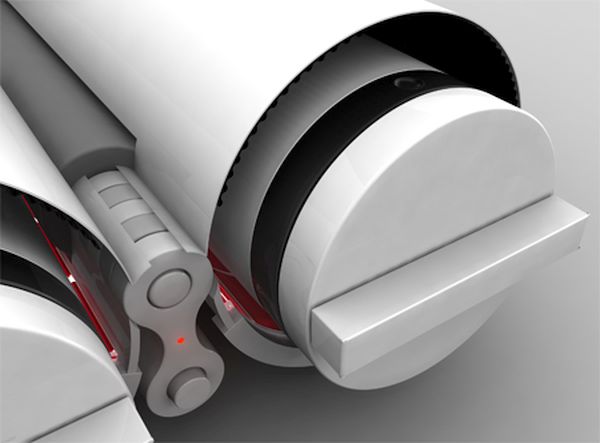 Jin-Young Lee has designed the Rolly Cook Concept assures that your food never burns. The Rolly cook is a portable oven concept that has two cylindrical containers. It has a central mechanism that reduces the risk of burning because it keeps on spinning the two cylindrical containers. The compact design offers convenience to the users and you can enjoy outdoor camping.
Yacht Induction Cooker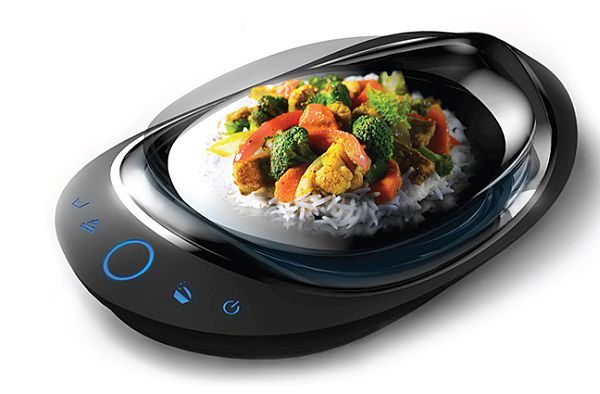 The Yacht induction cooker is a modern kitchen appliance and uses the magnetic base to heat pots specifically the iron ones. For all those who have a tight schedule this induction cooker features automatic cooking. This futuristic induction cooker is designed by Lee Dawi. This boat shaped appliance has taken cooking to another direction.
HelioDish
You can now prepare your food in an eco friendly way, HelioDish uses energy from sun to charge its battery. It can be used to boil and fry foods and works as an oven helpful in broiling and roasting vegetables and meat. You can easily carry it for the picnics and outdoor activities and enjoy the cooked and warm food.
Mobile Kitchen Concept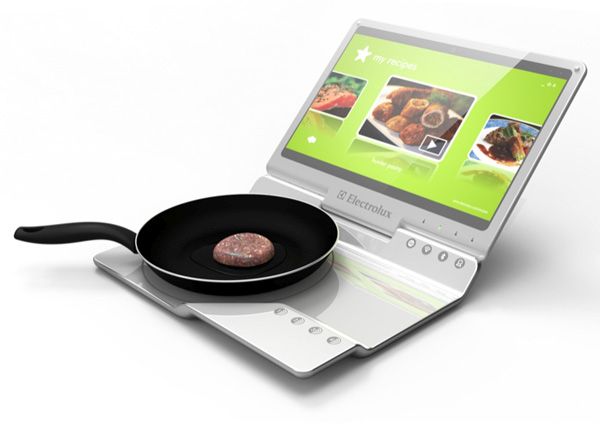 We can surely get the glimpse of future kitchen, Dragan Trenchevski has designed this futuristic concept. The design consists of functional laptop but instead of keyboard, it has a cooking component. The laptop screen allows the user to look at the cooking videos while cooking.
Future Cooking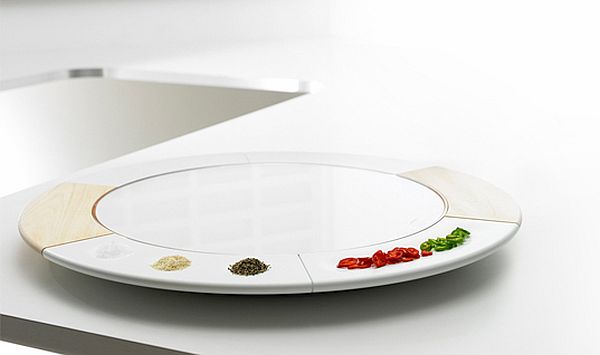 This concept was created by blue sky team that will allow different members of a house to cook different dishes at the same time. The circular shaped design gives novelty in cooking process. This innovative induction provides an instant heat to the cooking appliance with only a simple touch control. It gives opportunity to the family members to spend a quality time with each other.
These fascinating cooking concepts give us a peep into the future kitchens. We can carry a part of our kitchen with us, every appliance discussed above are portable and gives an amazing cooking experience. These new cooking designs will reduce our time that is consumed in cooking.