Today's fast-paced and highly stressful professional environment gets very hectic and tiresome. With the constant pressure of achieving targets, submitting projects, deadlines, and so on, a person can tend to lose track of time and forget to handle nitty-gritty like checking the website performance, understanding problematic areas on the website and so forth. This is where Uptimia website management services come in handy.
Uptimia is an intelligent, effective, and innovative way to manage your day without wasting time or energy. It has been designed keeping in mind the importance and need of proper functioning of a website in a professional environment. You have the flexibly to access and analyze your website even when you are on the move through the real time website analysis tool. With this online platform do not waste time on the traditional way of sitting in one place to handle your website.  
What is

Uptimia

real time website analysis tool?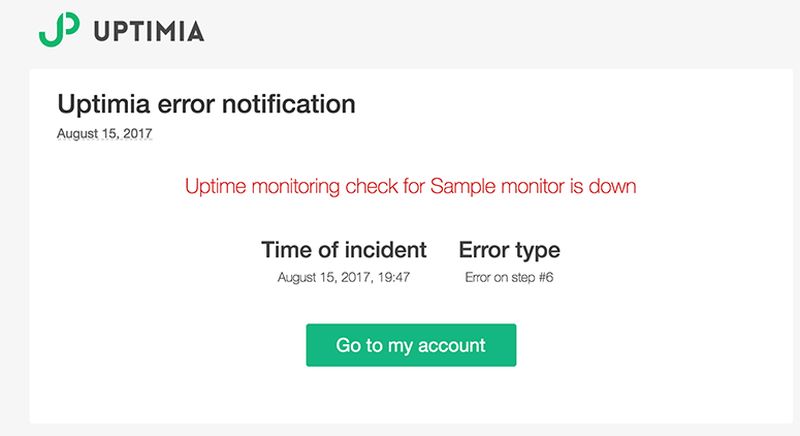 Image Source : uptimia.com
Uptimia is an intuitive and user-friendly service that makes websiteperformance management easy. It is designed to help a person handle any website as per his/her need. It is a digitalized Workplace solution that is beneficial for any sized business. This is one office automation solution that every company should have handy especially when you want to boost the visibility of your website.
Uptimia understands the importance of an effective and efficient work environment. Keeping this factor in mind, the companyhas come up with a solution that offers different website management services under one roof. This service allows you to handle any administrative tasks revolving around your requirements especially if you are looking for transaction monitoring tools online. 
Flexible Workplace solution for optimized productivity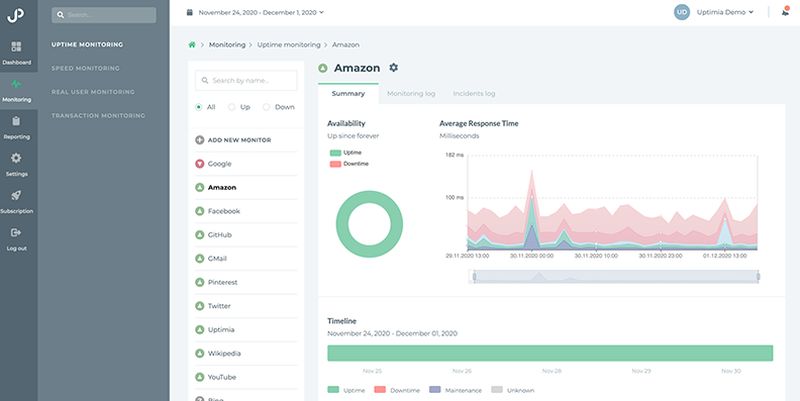 Image Source : uptimia.com
Uptimia website management services help in removing complex website monitoring and management tasks. Through this service, you can easily manage any website. It also helps to reduce speed, uptime and transaction monitoring tasks as well as real time monitoring of the website.
·         The real time website analysis tool helps to make timely changes
Uptimia has a built-in intelligent website monitoring solution wherein that allows you to keep a track of the website performance anytime you want. You will also get to see how many visitors have landed on your page and even get necessary alerts when there is something wrong.
·         Smart Management integration with transaction monitoring tools online
The intelligent management integration helps you to keep track of various activities and transactionshappening on your website. This office automation service allows you to generate reports daily, weekly, and monthly wise. You can even customize the reports based on the various other factors and filters that are available.
·         Manage your services and reservations effortlessly
With Uptimia website managementservices, you can make even the most complex tasks easy and simple. This service also allows you to monitor and manage your website from various locations, time zones, etc.
·         An intuitive management real time website analysis tool
Anytime there is a problem with the website or its performance, you will immediately get a notification or alert. This will help to ensure that you take the necessary action at the right time to resolve the issue in front of you. It also helps companies to ensure that their website is performing well at all times.
·         Ensures smooth and updated communications
Through this onlinewebsite performance automation service, you can ensure smooth and updated communications to all your department and team members who are working on any website. With one click, you can send information to all the people concerned. 
Benefits of Uptimia – the one-stop solution for smart companies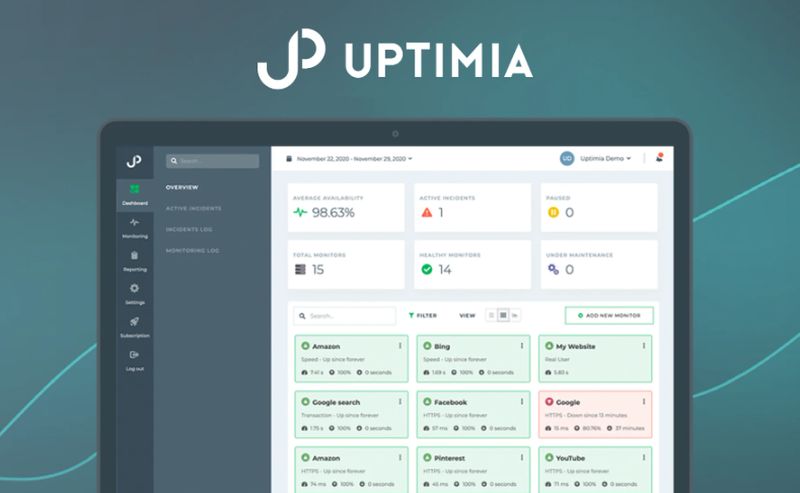 Image Source : uptimia.com
Uptimia website managementservice gives you the flexibility to effectively and efficiently use every webpage or landing page or website. It is an online solution that saves you a lot of time, energy and minimizes chaos while dealing with website optimization. There are so many benefits of using Uptimia Some of them are:
·         24/7 Support 
Uptimia offers 24/7 support services for its clients. If you are facing any problems or would like to obtain more information on theirwebsite management solution, you can contact them at any time, and they will be glad to assist you.
·         Save time and money.
Planning and organizing website performance strategies and monitoring services can be expensive. Through Uptimia real time website analysis tool, you can save money. Now, you do not have to hire someone specific to the job for you. Instead, you can handle things on your own whenever and wherever you want.
·         Improve your website working environment
Practical and easy planning for website management is one of the best features of Uptimia. This online solution helps you to get a quick overview of the overall website performance. It also allows you to be online at any time as it is hosted on multiple servers for better performance.