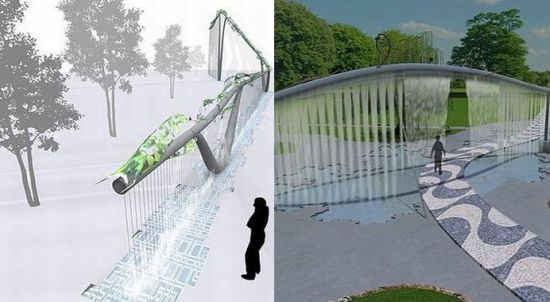 Milla Digital, a project of the Zaragoza City Council is a futuristic render called the Urban Digital Media. This is basically a glimpse at how the digital media in our cities can be integrated into our cities in the future. This concept envisages the entire urban area to be surrounded by a water wall which can actually be programmed to form various images of leaders or even historical monuments. Moving on, the bus stops too will be transformed from being mere places of boarding and alighting to being an interactive place that has internet access, intelligent transport management systems and with a huge touch screen, can even act as community billboard.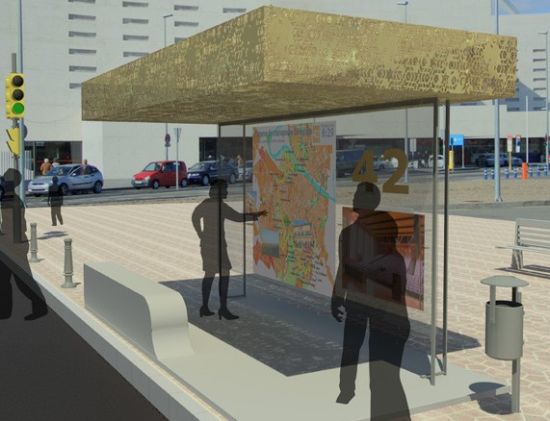 The pavements will also have LED lights that light up with their every step. This will create illuminated tracks that will denote the tracks being used regularly. LED lighting will also serve to denote the Milla Digital zone. These LEDs will do away with wires as they can be connected and powered wirelessly. LEDs which are already being used for digital advertising, will form digital displays and facades displaying a plethora of information ranging from advertisements to personalized messages. Awnings too will go the digital way to display art and other digital content with the use of projectors.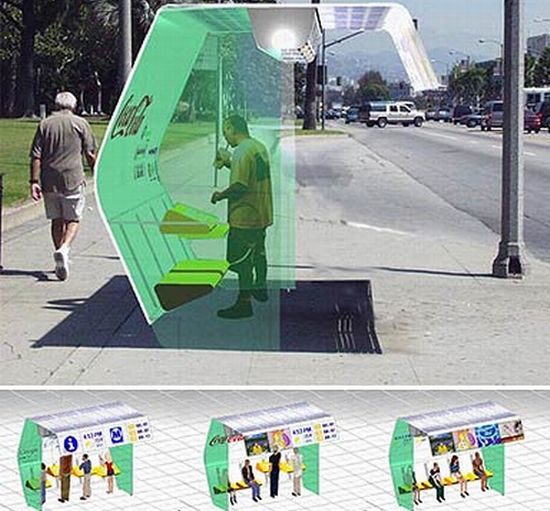 Finally, parking which often is the weakest link in most cities will be controlled digitally with a sensor system that guides you to the nearest vacant parking space. The entire concept, though very futuristic, will use a lot of power which makes it very enviable. So till the designers of the Milla Digital iron out this very major flaw, the Milla Digital looks like one futuristic project that might never see the light of the day.
Via: Milladigital