Thanks to the shortage of space and every increasing cost of construction materials, urban housing is becoming a raging problem. Among others, temporary housing shelters can provide an appropriate solution for these concerns. In fact, many innovative designers are coming up with intelligent designs to provide houses to the urban poor. So, here are 10 such effective modern urban housing solutions:
10 Modern Urban Housing Solutions
1. Urban Nomads' Instant Housing shelter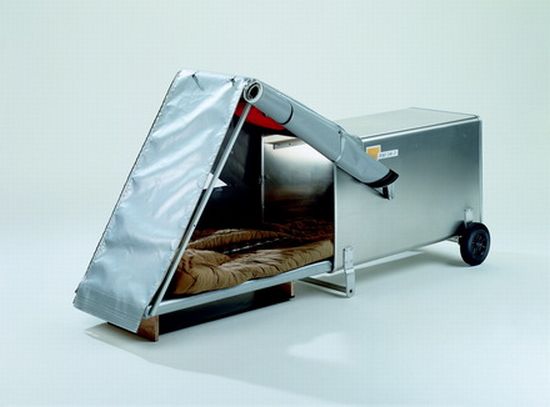 These days, a number of architects and designers are exploring humanitarian design for people hit by a natural disaster or any other emergency. Under the brand Urban Nomads, all the projects by Winfried Baumann cater to instant housing for urban nomads and the homeless. The Instant Housing by Winfried Baumann comprises small mobile homes, which are designed for the special living circumstances and are manageable by one person. An emergency assistance to homeless people and victims of disasters, the Instant Housing Shelter is equipped with a retractable padded bed, first aid kit, mirror, whistle, multi tool, flashlight and plastic hood with viewing window. The residential portable container can provide all the basic necessities in a disaster-struck area, efficiently and affordably. Last but not the least, these Instant Housing shelters can be easily transported from one place to the other.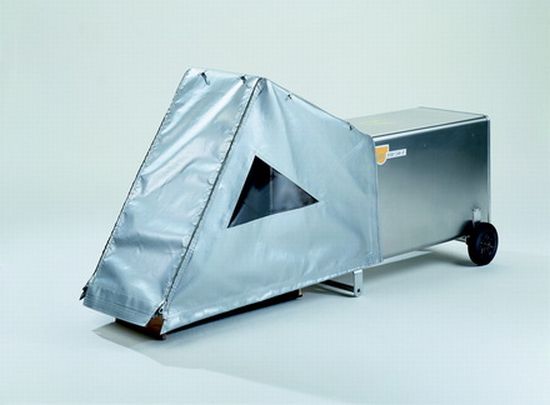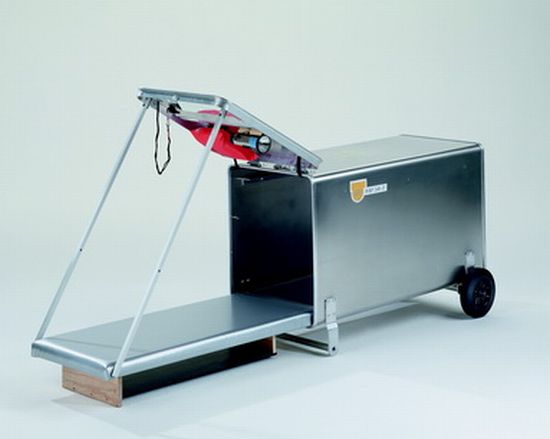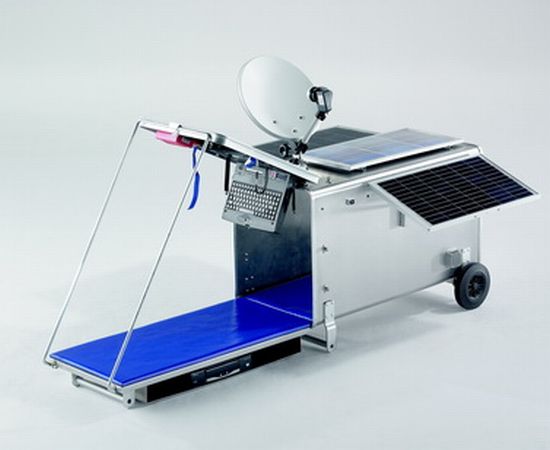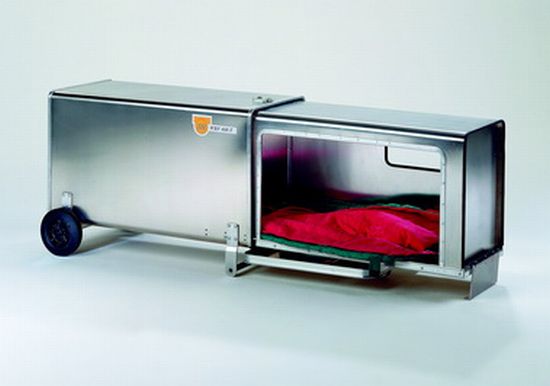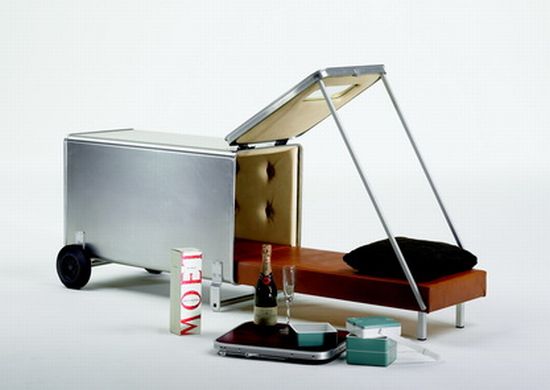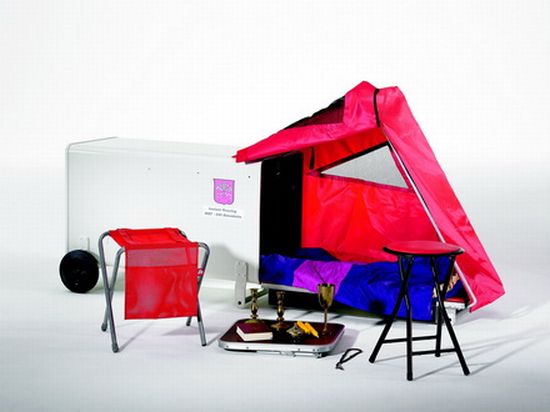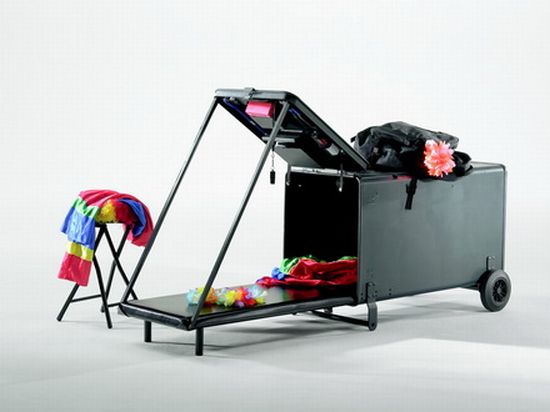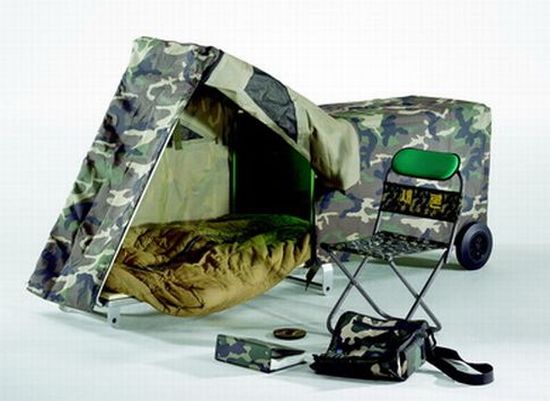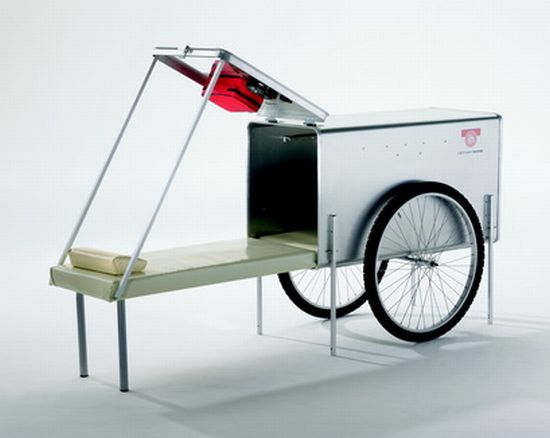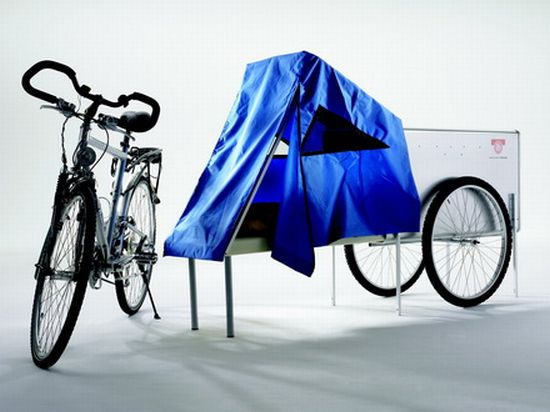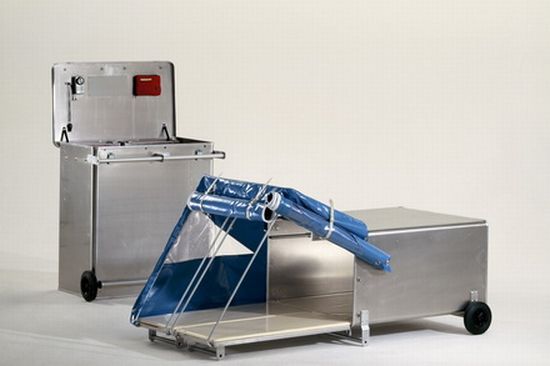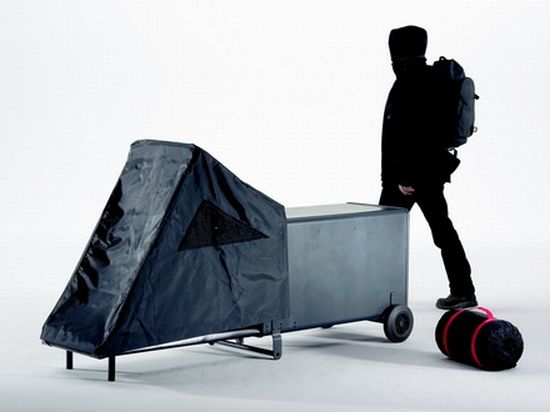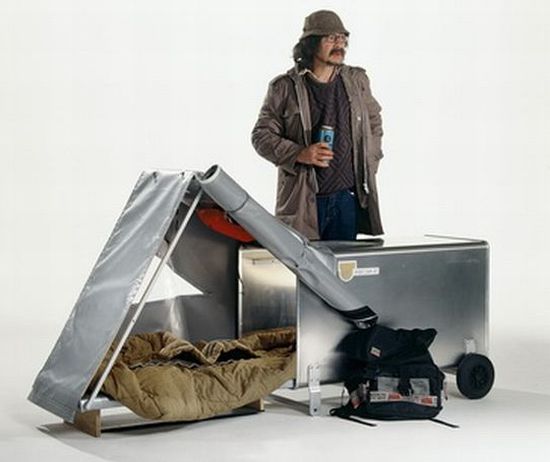 Via: UrbanNomads
2. The Cloud: Suburban refuge by Zébra3/Buy-Sellf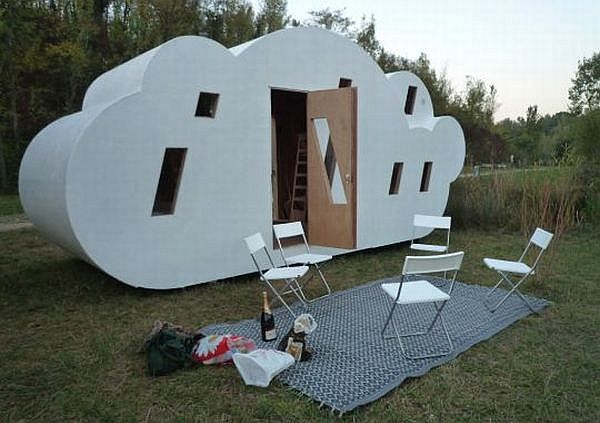 Created as a part of the first installment of the biennial Panoramas 2010 festival in France, The Cloud is an art installation by the Zébra3/Buy-Sellf collaboration. The micro-architecture basically draws on the plight of travel-weary backpackers and homeless people who want a place to stay for the night. The exhibit offers a place to sleep for up to seven people for free, although they do have to abide by some basic civic rules and maintain some common sense.
This project would surelysolution to conditions in the southern part of France, more specifically the areas around Bassens, Cenon, Floirac and Lormont. Also, the ambitious project promotes art and sculpture to display more social responsibility. The group responsible for developing the idea, Zébra3/Buy-Sellf, is a collaboration that promotes visual artists via exhibitions in France and abroad.
The cabin features the bare minimum necessities and requires overnighters to bring their own quilt, a flashlight, bug repellents and a cold meal. One cannot bring fire in or near the cabin. Also, one one can smoke or litter near the installation, although almost anyone can access it as long as there is room left for them. The installation is, for now, housed at Parc de l'Ermitage in Lormont, a suburb of Boudreaux.
3. SCADPad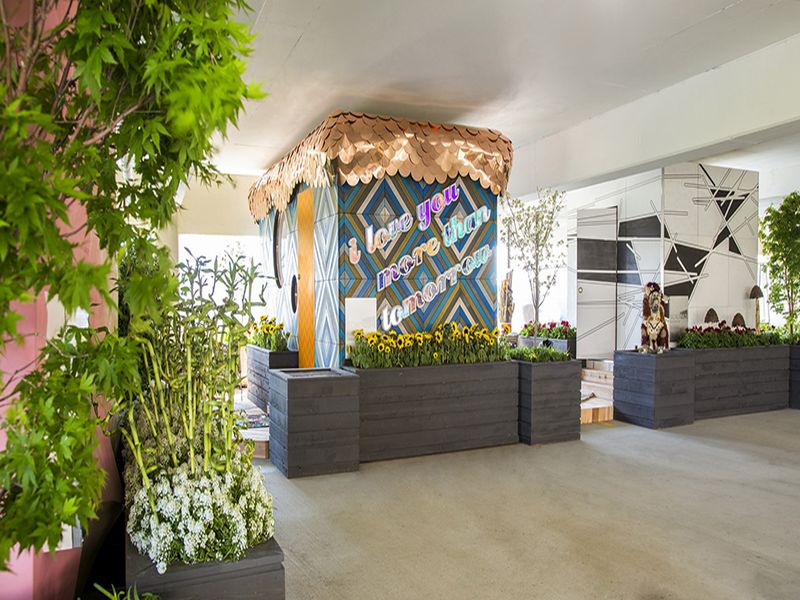 Image Source : Cdn.TheCoolist.Com
The SCADPad is a tiny pop up house that utilizes the space of an otherwise underused parking garage. Built by a team comprising of the students, staff, professors and alumni of Savannah College of Art and Design in Atlanta, the house can offer a living space of 135 square feet, with great views of downtown Atlanta. Not only that, the houses also feature different designs and themes while sharing a common organic garden and green space.
4. Scribe Billboard House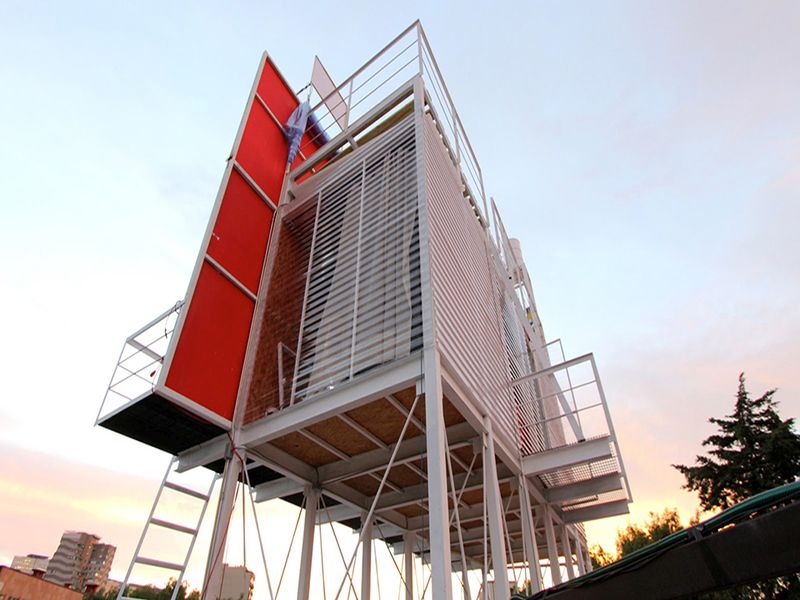 Image Source : Cdn.TheCoolist.Com
Here's an innovative pop up housing concept that aims to transform the unused space behind a giant billboard and transform it into a habitable studio. Designed by a Mexican paper company called Scribe, the Scribe Billboard House features an apartment built right behind a giant billboard. The apartment comes with a small work space in addition to a kitchen, bathroom and a bed.
5. Compact Pop-Up Houses for Students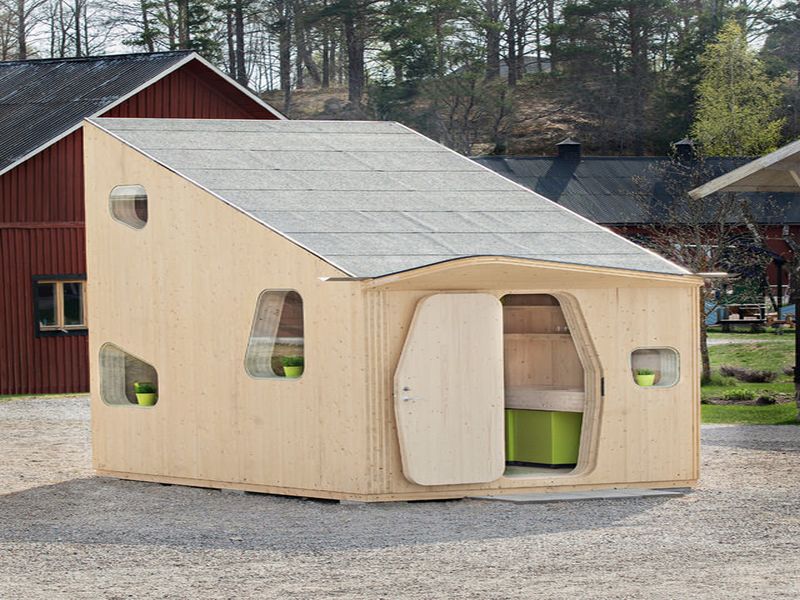 Image Source : PopupCity.Net
You can easily assemble or dissemble these sustainable Visit the Virserum Art Museum in Smaland, Sweden, and you will be in a state of wonder when you see a row of compact houses which are like a dream come true for students worldwide. Designed for the students of Lund's University, these compact houses feature a kitchen, bathroom, sleeping loft, patio and a small garden.
You can easily assemble or dissemble these built in materials. Along with that, the portable homes also feature an energy efficient design that reduces labor costs, thus reducing the carbon footprint as well as the rental costs by about 50%.
6. Heijmans ONE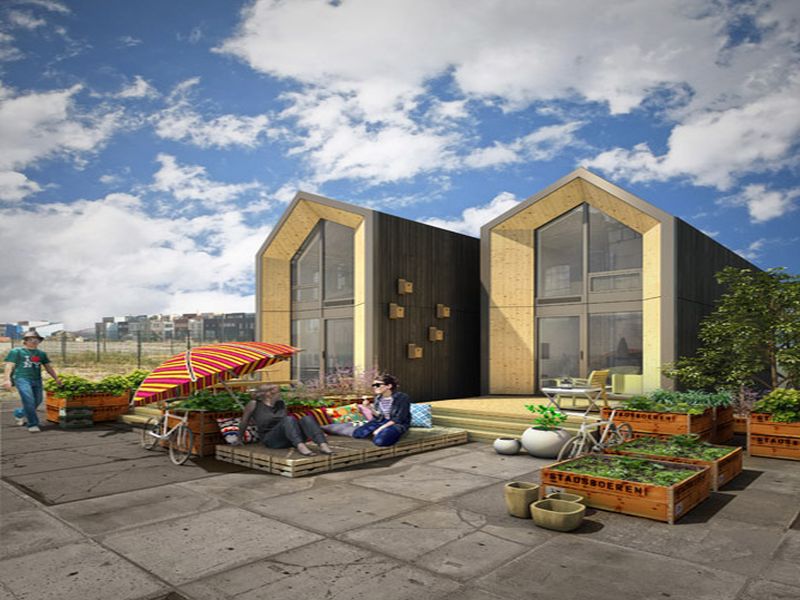 Image Source : Dezeen.Com
This pop up housing concept is the brainchild of Heijmans, a Dutch real estate developer. The moveable bedroom house features a single room that can be set up on any vacant space with ease, and can be moved to any other space when needed. The affordable house comes with a living room, bedroom, kitchen and patio and can easily offer a solution for two burning issues in the country; vacant lots and temporary rentals.
7. Black House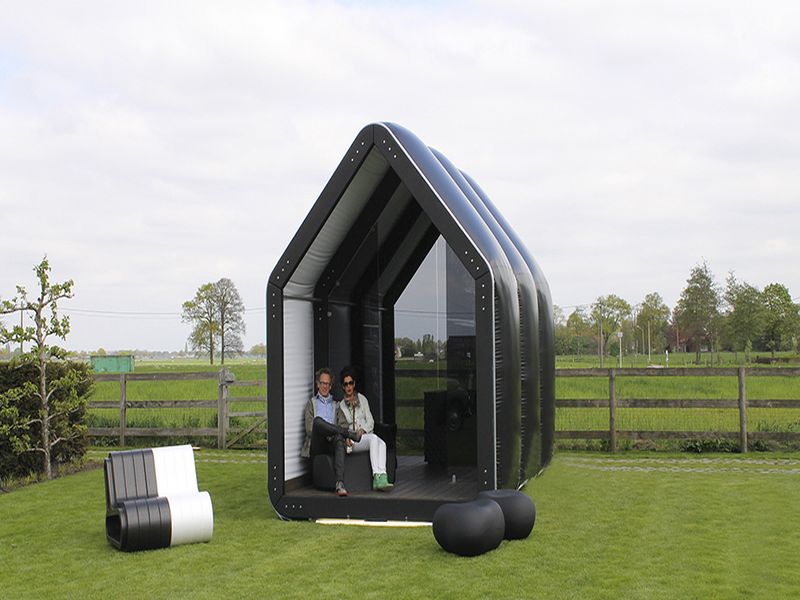 Image Source : Cdn.TheCoolist.Com
Designed by AirClad, the BlackHouse pop up house sits on a space measuring 4 meters by 3 meters. With a height of 4 meters, the house features an eco-friendly wood cum plastic based flooring system. Moreover, the house can function as a standard home, play rooms, home office, pool house and garden room among others. The house can act as an additional living space for temporary use.
8. MultiPod Pop Up House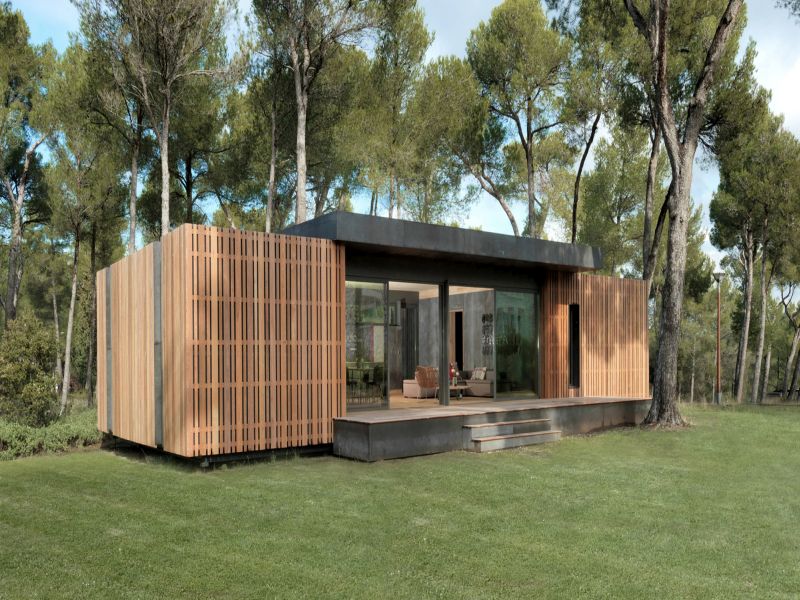 Image Source : Images.Adsttc.Com
Taking just four days to be set up, the MultiPod Pop up House is designed by the MultiPod Studio and features a 150 square meter livable space. Apart from that, built out of insulation blocks and wooden frames, the Passive House can be easily assembled and disassembled. The low cost structure is portable as well and is 100% recyclable. The ease of assembling the house also keeps labor costs at a minimum.
9. A-KAMP4 Pop-Up Urban Housing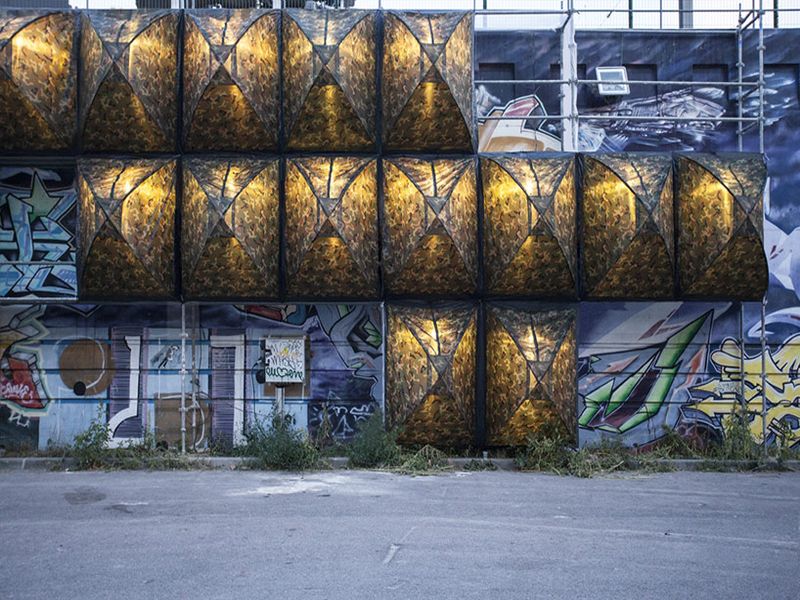 Image Source : DesignBoom.Com
Designed by France based architect Stephane Malka, the A-KAMP47 features 23 vinyl tents that have been installed beside a railway viaduct wall in the city of Marseilles, thus saving space on the road. Also, the tents are shaped in the form of umbrellas and use isothermal blankets for insulation. These spaces feature as temporary shelters for homeless people or urban campers.
10. Reaction Housing Exo Box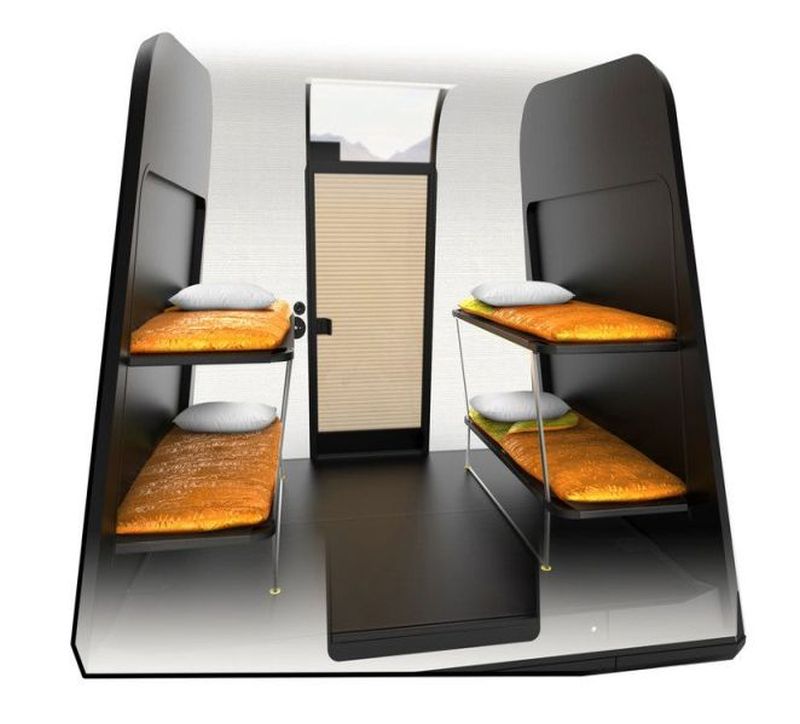 Image Source : Fortunedotcom
This futuristic micro shelter is a pop up house that can accommodate up to four individuals. The portable unit comes with a floor and a shell that acts as the walls of the unit. Moreover, the foldable beds are attached to the wall for easy use. The units are durable and long lasting, and can be easily stacked up like cups for easy storage and transportation. The units also come with smart electronics and sensors, and feature key card and NFID bracelet activated locks.
Pop up housing units are coming up all over the place. Offering more feasible solutions in terms of cost and available space in cramped cities, these portable housing units can be of great help in dealing with issues like disaster relief as well.