When someone mentions a vacuum cleaner, the picture of a dust-sucking box with a spiral-shaped pipe forms in our mind. What if I say the image displayed above is a vacuum? Stop rubbing you eyes in surprise and read ahead. Named "Vacbin," the new vacuum has been designed by Joce Sieys.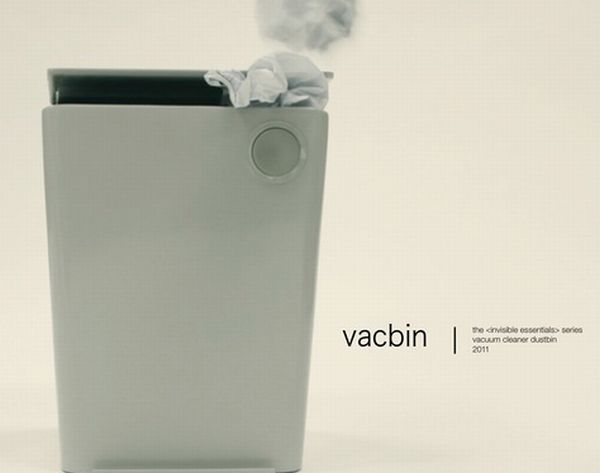 Taking out this weighty cleaning device few times a weak can prove to be quite a task. Most of us detest this activity and try to avoid it as much as possible. But, with Vacbin around, you will wait to use this trendy equipment. It is a trash bin that will neatly keep the vacuum cleaner out of sight. Traditional cleaning tools require a dust bag, which needs to be removed and placed back after each use. This step can prove to be a little annoying to the users, as it consumes their precious time. Whereas, the Vacbin smartly skips this step and directly pushes dust inside the trash bin.
Simply, take the vacuum cleaner out from the bin and make your dwelling sparkle like a diamond. Forget going to the storeroom every time you need to clean a space, as this device can be placed anywhere. Vacbin is a simple vacuum cleaner that vows to save time the dirt free way.
[Cheers Joce]