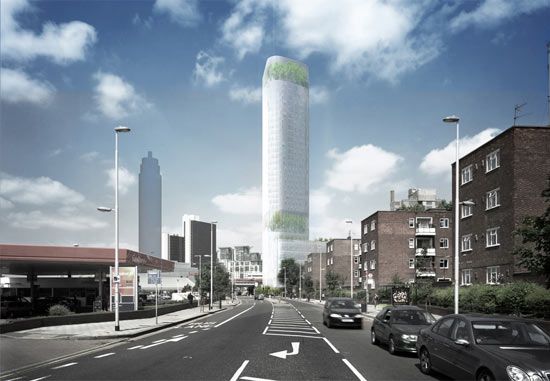 With cities ready to burst at the seams, the living standards (in terms of quality amenity spaces) of the residents in urban areas are decreasing by the day. However, architects are coming up with innovative architectural designs that will fulfill all the needs, including gardens and playing fields, of the residents within the structure. Hailed as the 'Vauxhall Sky Garden,' the futuristic tower will locate around the Greater London Authority's (GLA) newly designated 'Nine Elms Opportunity Area' between Lambeth Bridge and Battersea Power Station. Featuring 2,500 square meters of communal gardens, each three floors in height, the Sky Garden will stand 130m tall that will home 178 residential units and various office spaces. The £72 million tower will be ready for residents by 2012.



Design Status:
The Vauxhall Sky Garden is a futuristic skyscraper, designed to explore dense living models, maintaining high living standards, in London.
Usability:
Presenting an urban model of integrated environmental and social sustainability, the Vauxhall Sky Garden features the highest development density not just in London, but the entire UK. It will create a space for social interaction and bring different micro communities closer to each other.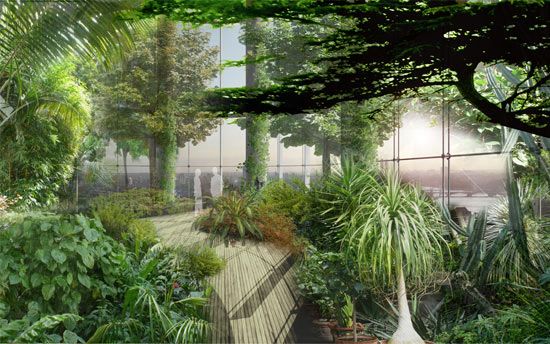 Designer:
London based Amin Taha Architects.