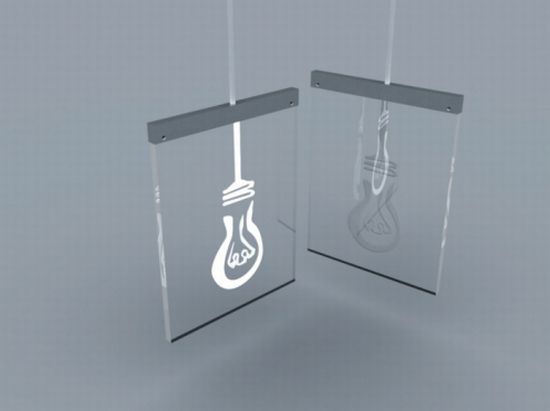 We have already seen some of the wonderful light bulb designs that wowed us with their different shapes and sizes, but Virtual Light just takes the cake! It is an aesthetically pleasing and functional light design that takes you into the virtual world. The Virtual Lamp may appear too flat (in shape), but it is as good as other regular lamps or bulbs and functions in the same way.

Design Status:
The Virtual hanging light, at the moment, is just a part of the virtual world concept design. If it gets into production, it will surely redefine the way we illuminate our homes.

Usability:
The Virtual Lamp reflects the modern spirit of designing, i.e. simplistic and functional. It will redefine the look of modern apartments.
Via: Designzen
Designer:
Anderson Horta is a product designer from Belo Horizont, Brazil.