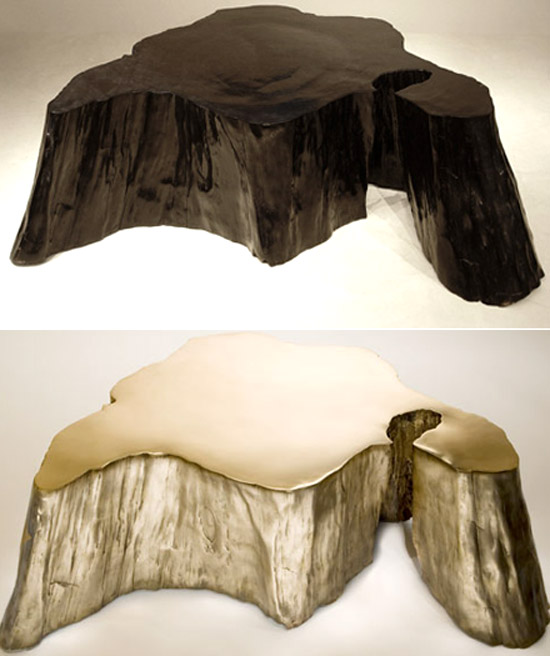 The name Volcano would easily communicate the uniqueness of this designed furniture. A rare integration of sculpture and table, this comes from the design house of Chista. Chista is famous for its exploration in designing furniture's that depict primitivism and modernism. The design house adds sculptural savor to opulence and their monumental manner is class.
Acclaimed to be reclaimed, responsible and refined, this piece in wood is dazzling. Serving the purpose of table, you would feel the forest atmosphere in your cozy home.

Under the category of coffee tables, this Volcano table is also available in bronze and other shapes. This thick brown one would merge with the color of coffee beans and that must have been the idea behind the creation. Sworn as the original, the Volcano table would stun anyone interested in architecture.
Source credit: Funfurde