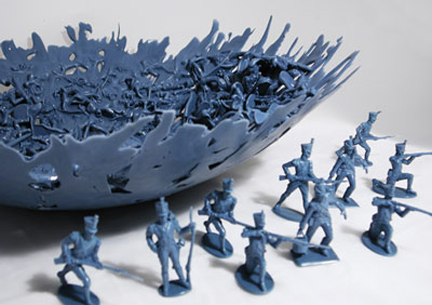 Here is a beautiful exquisitely crafted designer showpiece for those who love war scenes or have an historical bend of mind especially if the Battle of Waterloo holds any special meaning to you or are like me nostalgic of the childhood tale of the Little Tin Soldier then this War Bowl might excite you.
Designed by Mosleymeetswilcox the bowl made of melted plastic has plastic soldiers depicting the Battle of Waterloo with French infantry and British artillery. Why are the British infantry and the French artillery is missing the designer knows the best.
The War Bowl costs $229.
Source & image:gnrbiz