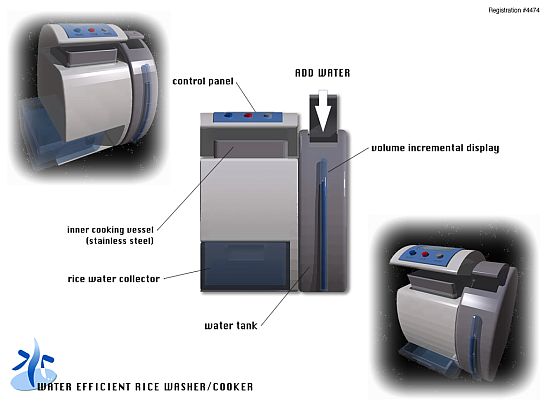 Shortage of fresh potable water is a major concern for most developing countries these days. And the only way to combat the misuse of water in shortage/drought prone areas is to reuse or recycle the water used for various household purposes. The 'water efficient rice washer/cooker' concept created by designer Yunwen Hsu aims at collecting rice water for multiple reuses that can potentially enhance the conservation of water and energy resources in East Asian households.
Traditionally, the water left over from washing rice was used by Chinese housewives to clean dishes since it proved very effective in dissolving grease and oil from the utensils. Using the same principle, Hsu's cooker supports the unique rice washing function which lets the unit collect used rice water that can be put to other uses by the consumers. The user has to add water to the cooker according to a direct volume incremental display which is then used by the cooker to wash the rice. Excess water from the wash automatically drains to the rice collector while the rest is automatically redirected to the cooker for cooking the rice.
With the 'set time programming' functions, users can program the cooker to cook the rice to a certain level of tenderness and they can also reduce the amount of energy wastage by setting up the wash/cook/warm time. The cooker's body is also constructed from recycled materials, making it super eco-friendly. Hsu's design estimates to cut down the household water wastage by upto 5% which can lead to a major reduction in water wastage in the long run.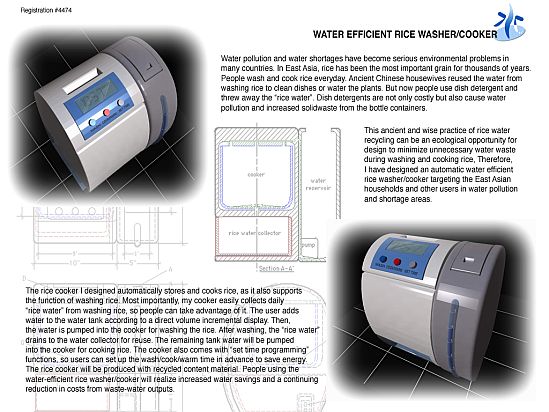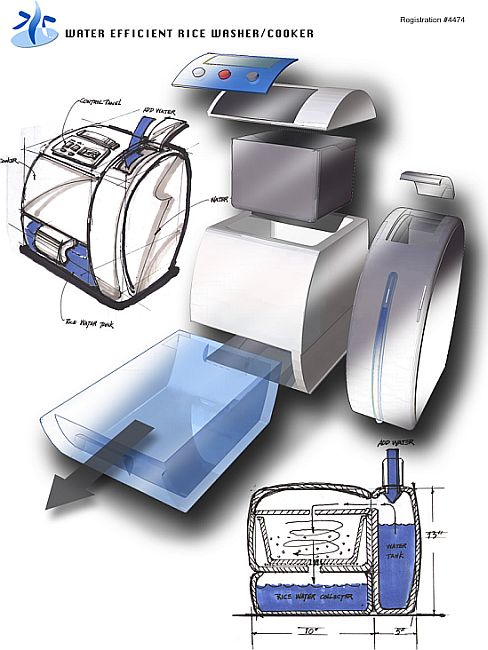 Source: Core77