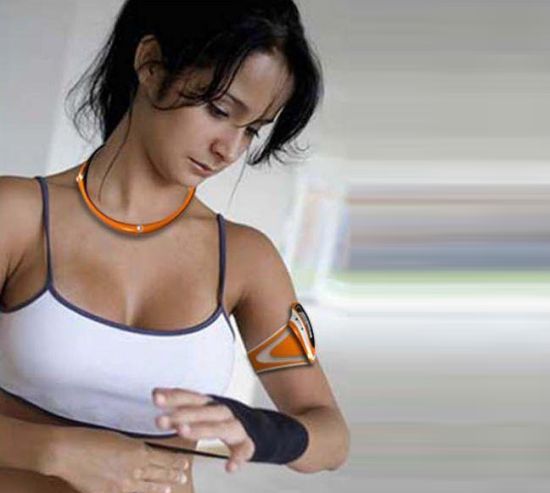 Water sports are all about the speed, motion and thrill. Transmitting all these characteristics into a gadget, Singapore-based designer Joe Tan has developed a music player for water sports that features a bullet-like form to match the dynamism of adventure sports. Dubbed the "Wav," the wireless MP3 player + armband not only presents an ergonomic, trendy design but also carries user friendly functions for the ease of use. Made in Neoprene, the armband stretches to accommodate a wide range of arm sizes, while the honeycomb webbing allows ventilation to accelerate the drying process. The armband threads through a lot underneath the player before tying to either arm of the user.

The vibrant, white color combination expresses the feeling of fun associated with such activities. The portable music player also includes earphones with Ultra Wideband technology, so wires don't interrupt when you engage in your favorite water sports. The choker design prevents it from bouncing and injuring the user. All you need to do is pull the wires and wear the earphones, and when not in use, simply retract the wires.
To activate the retracting mechanism, you have to give a gentle tug to the earphones. Offering in-the-air earbud design, the Wav makes use of soft Silicone rubber, which is available in three different sizes to provide a good seal for wide range of users. Moreover, it can be interchanged to keep the inner ear dry while blocking out background noise for better sound quality.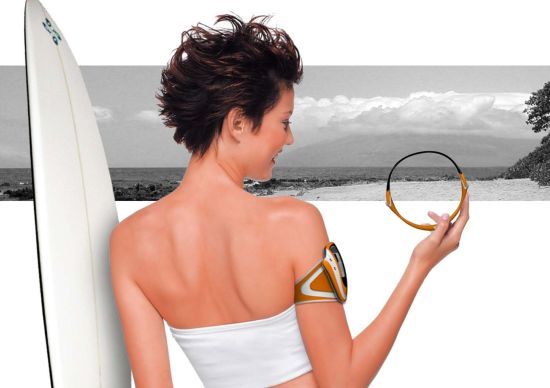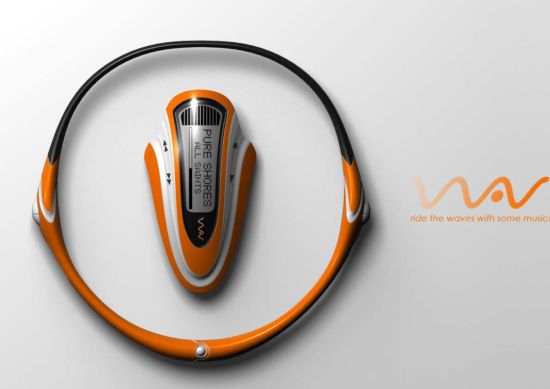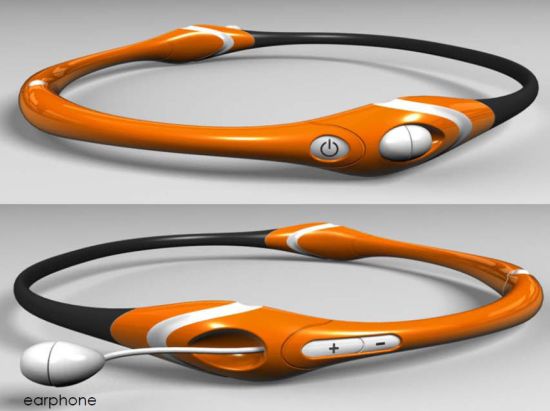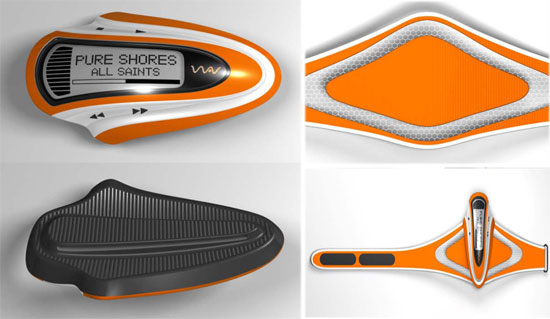 [Cheers Joe]