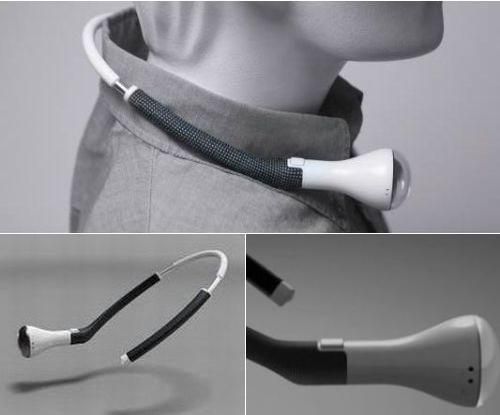 I understand the need of a handsfree feature for a cell phone or landline. You can yak with pals as you go about your chores or exercise regime. At such time you don't need to keep your hands occupied to focus on something. But the idea of handsfree camera sounds shaky….. shooting shaky images and videos! However Johan Frossen begs to differ and conceived a camera that can be worn around your neck. Working on this concept, in collaboration with Sony Erricson and targeting young parents, the designer has fitted it with a fisheye lenze that can capture everything that comes in its way. Sporting a wireless connection, the film can be stored in your cell phone where it can be composed in to a non fisheye format. This eliminates the need to focus on composing while you film and in turn keep your hands free.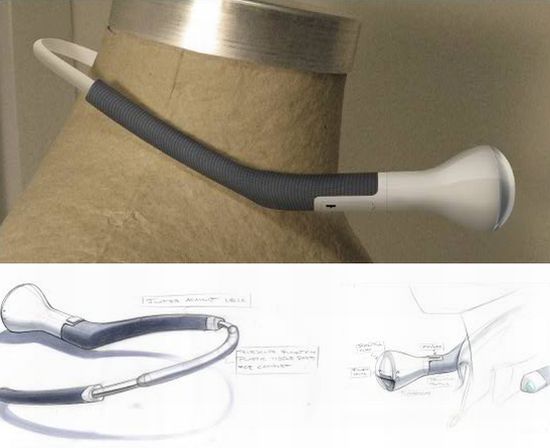 But don't you think that to shoot something on the left you will have to move your whole self to the left instead of just your hands. And how do you adjust to variable heights, like when you need to capture a little one, you will have to bend your whole shelf again?


Coming back to the camera, it does come with a micro phone to record voice and a ball joint connection close to camera to adjust according to individuals.
When you wear it around you neck, forgive people for mistaking you as a doc as it resemble a stethoscope.