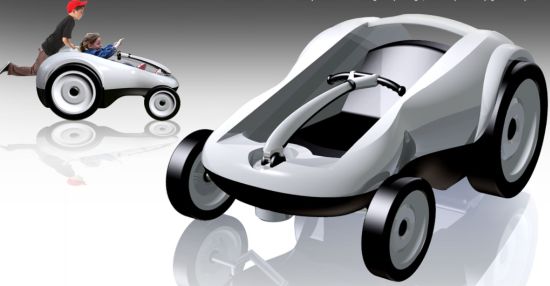 Designer: Joey Curcio.
Basic Concept: The White Wagon Co-op toy ride-on has been conceptualized in order to facilitate team work and cooperation among siblings.
Description: A safe and fun bonding experience designed for siblings or friends, the White Wagon also maintains the basic functionality of standard wagons. The wagon moves simply by pulling the handle left or right, allowing the wheels to turn accordingly. The foam core model offered exploration in terms of both form and steering capabilities. The White Wagon Dual disc input 4-bar linkage steering system, which was reworked for the final model. The wagon comes with a flip-down scooter stand on the rear. The platform folds down, so that the child can use the wagon as a scooter. The grips on the both ends of the multifunctional handlebar are meant for the kids, while the grip in the middle is intended for use by the guardian to pull child along when the scooter function is not in use. The child rotates the handlebar on the circular platform, which makes the bars underneath to pivot and rotate the wheels on the side.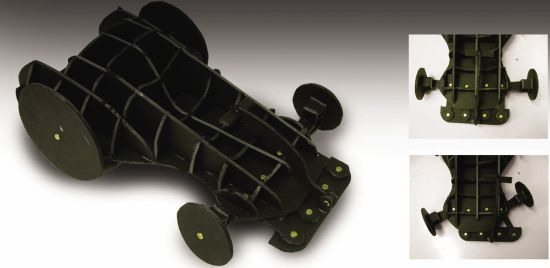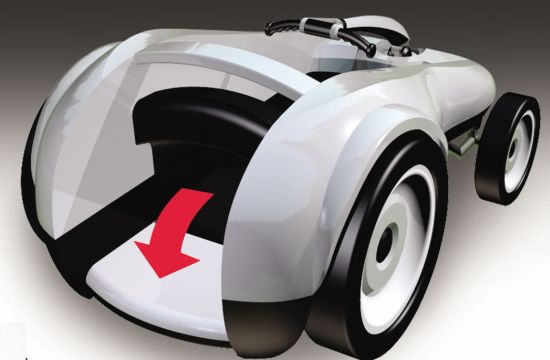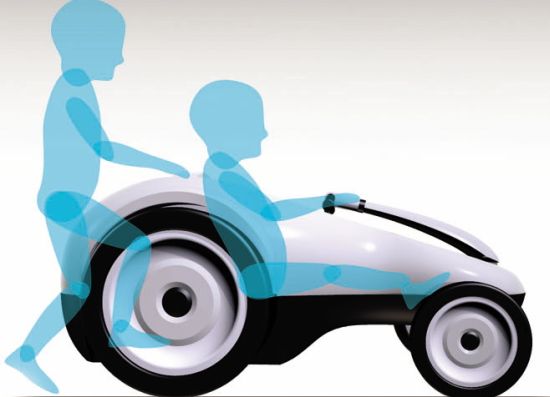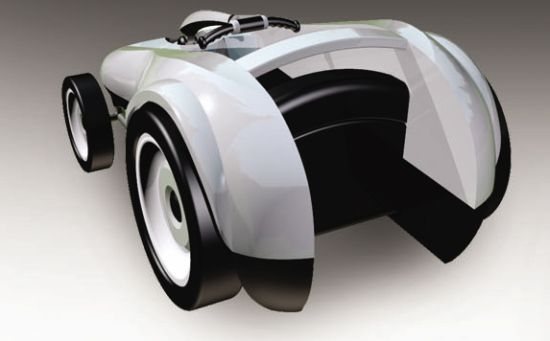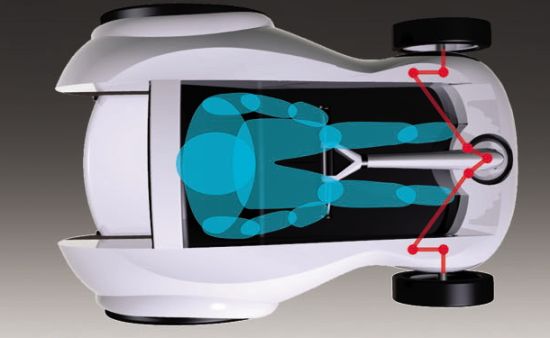 Thanks, Joey Curcio