Globally, more than 10 million people are prison inmates. Which means, more than 1/3rd of the world's population is housed inside prisons. Most of them come from poor or marginalized sections of the society. A vast majority of these prisoners aren't even proven guilty of their crimes. Even then, they are forced to stay locked up in decrepit, crammed up and abandoned environments. A lot of prisons also house the inmates' children along with the inmates. Most prisoners live their sentences with no access to the efficient judicial networks and legal services. In 2012, more than 300 prisoners perished in a jail fire in Honduras. And this is precisely why the world needs a better, humanitarian and sensitive prison architecture.
Isabel Hight explains why it is important to focus on prison design and architecture
After spending more than 35 years by serving as an advisor for prison management and development in developing countries such as Sudan, East Timor, Liberia, Afghanistan, Congo and Rwanda, Hight began working closely with United Nations and International Committee of Red Cross in order to bring reforms in the design for correctional facilities.
According to Hight, architecture is a silent message. Design is key when it comes to creating any form of man-made environment. With the prison system, what Hight found missing was a space for the inmates where they can easily work, study or even interact with the prison staff. It isn't as if the government of different developing nations don't recognize the need to create a better and friendly prison architecture. But there still remains a lot to work on when it comes to school or hospital architecture, and in the eyes of the government, that is priority.
Even when state prisons receive donor funding, it becomes extremely focus on the cost, security and expenditure. The idea that the prisoners, though criminals, are still humans, seldom cross the mind. What results is the construction of a replica which reflects the architecture of prisons from the 18th or 19th century. In most developing countries, large scale prisons are still a western concept. Take for example the prisons of Africa, which still resemble the 19th century prisons – like large two-three storey buildings with small rooms.
What can be done to improve prison architecture?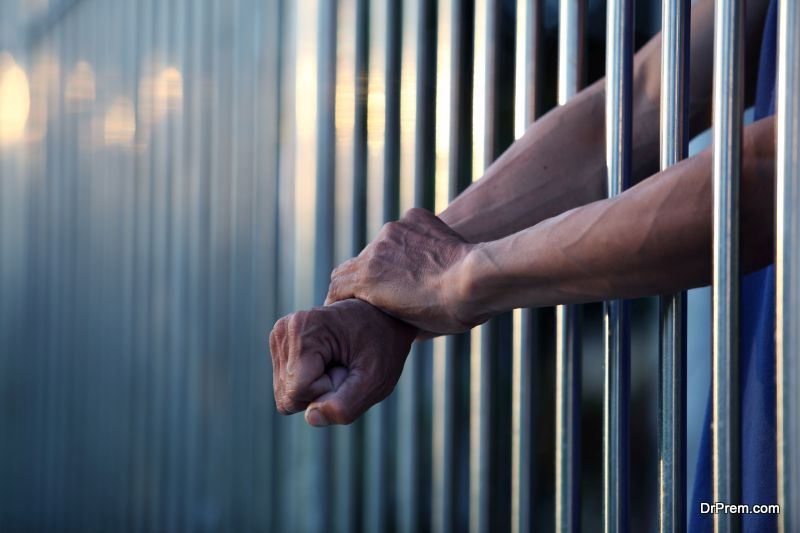 Prisons, till now, are viewed as outdated or decrepit buildings, places of incarceration and punishment. Prison design and architecture often produce numerous limitations. Lack of space, light, water, and food – along with overcrowding, lead to 60-80 people in one cell where there is only space for 20. This is most commonly found in Asian prisons built in the style of middle age European cells – with little to no heating and crammed space.
Prison architecture will only improve if the authorities and architects look at prisons not as places where punishments are carried out, but more of correctional facilities or rehabilitation centers, where those who have strayed from societal norms can learn how to go back to normalcy and start their lives all over again.
In this light, design for correctional facilities primarily demands a good location. These prisons or correctional facilities should be built near populated centers. More importantly, they should be built in the vicinity of courts and community centers. The reason for doing is that the inmates' mental wellness is placed in jeopardy the moment they become isolated or are placed in restricted environments.
To tackle this, the prison architecture should be such which enables the inmates to interact with the staff. Another way to get the prisoners to socialize with the staff is to organize regular workshops or activities for them. Invite various companies and ask them to organize workshops and even offer placements to those who will soon be released from jails.
Prisons are often built with materials such as concrete, linoleum and steel. Fenced amidst the razor wires and high walls, these prisons often feel like hellish fortresses. Most prisons have interiors that are highly dull and monotonous. With shades of beige lazily covering the walls, plasters often crumbling down from there, and small windows that act as a barricade against even the smallest ray of natural light – these prisons push the inmates deeper and deeper into melancholy and depression, turning them into recidivists. And let us not forget the plight caused by poor sanitation, lack of food, fresh air, stinking environments and the noise resulting out of overcrowding.
Turning prisons into detention centers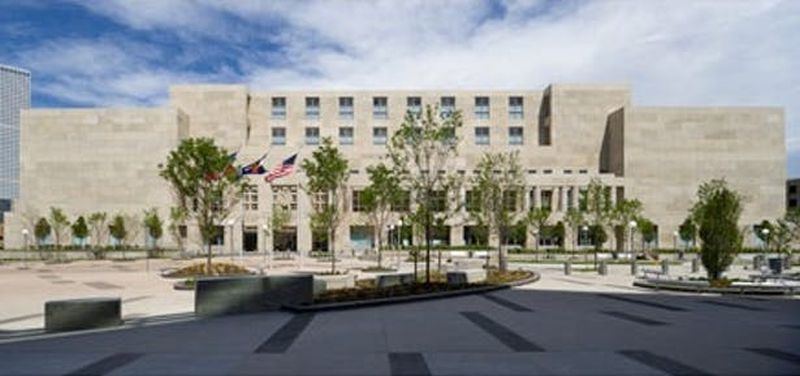 Image Source : archinect.imgix.net
Frank Gehry insists that prisons should be treated as places of rehabilitation rather than places of punishment. It is important, according to Gehry, to get sensitized towards the needs of the prisoners. For this, RicciGreene Architects, a major firm in the legal/justice sector, took help from a criminologist while building correctional facilities to understand how prison architecture can better help the inmates survive and thrive in jails.
Take for instance the Van Cise-Simonet Detention Center in Downtown Denver. The interiors of this detention center have bright shades of green paint on the walls and red and blue chairs, a stark contrast from the dull grey hues of the normal prison. This helps the prison inmates feel that they can indeed create a better future for themselves. Apart from this, the Las Colinas Women's Detention and Reentry Facility, which was commissioned by the San Diego County and built by KMD/HMC Architects, is built on a 45-acre campus with an exterior courtyard.
It is believed that isolation breeds anger and violence. Apply this to the prisoners, and you will understand why prisoners too, need to socialize. Prison architecture needs to break down physical and psychological barriers between the prison inmates and prison staff. Large windows that allow an inflow of natural light, bright shades adorning the wall, spacious environments and lots more – prison design and architecture now has to take into account the needs of the prisoners.
A good prison architecture is just the beginning. The way to help the inmates turn from horrifying criminals to honorable citizens is a long one. And a radical change in the outer and inner infrastructure is just the first step.