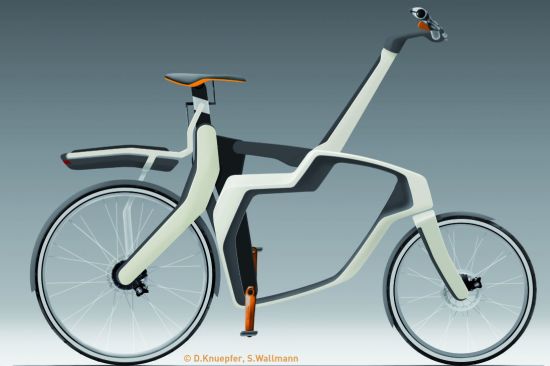 Designed by Stefan Wallmann, the "Zweistil" is essentially a human powered vehicle that can be shape-shifted from an ordinary to a recumbent bicycle while driving. Thereby it not just offers the comfort and visibility of a city bike, but also provides a fast and ergonomic means of transportation for the countryside. The concept aims for daily commuters with distances between 15km and 30+km that need a vehicle suitable for both distance and city traveling. Additionally equipped with a battery and hub-motor, the concept offers incentives to change to environmentally-friendly transportation while relieving city traffic and having a relaxed journey. Check out the video to see the bike in motion after the jump.

The frame can be shifted from high to low by simply shifting the rider's weight (leaning backwards), after he or she pushes a lever to unlock the frame, while the frame geometry gets fixed again by releasing the lever. Since the frame mechanism is adjusted to the rider's weight, this technique also works from the low to the high position, by simply leaning forward. All this can be done during the ride, without the need of stopping. The Zweistil is simply a new interpretation of what a bicycle could be today.
About the designer:
Stefan Wallmann is an Industrial Designer currently living and working as a freelance designer in Hamburg, Germany.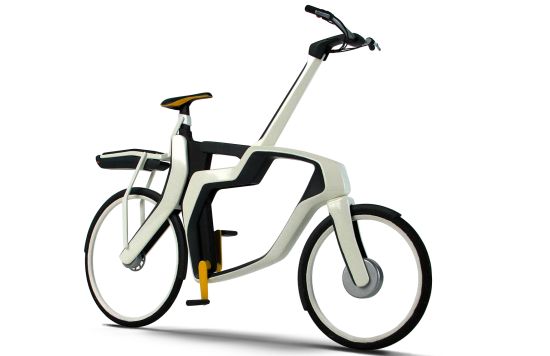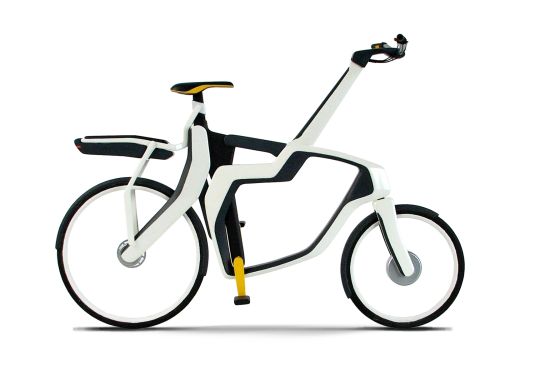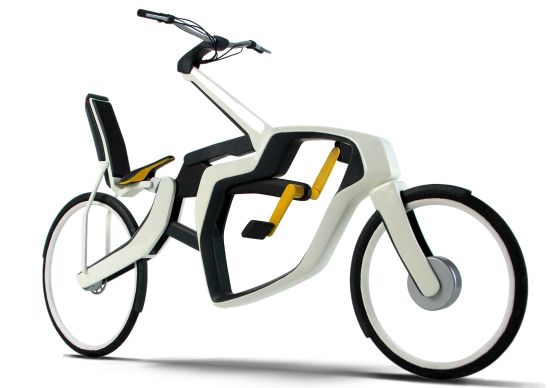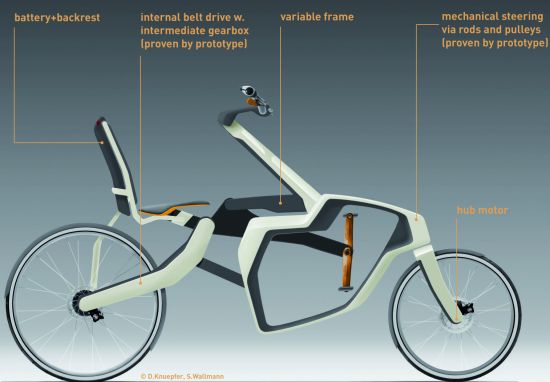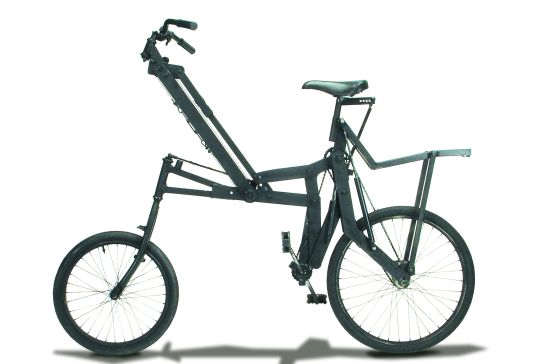 [Cheers Stefan]