Students who have dyslexia face some special challenges with their school work. They have trouble processing visuals and sounds. Dyslexic students have trouble with math, being organized and being focused. Some amazing apps and software can help students having dyslexia with their studies, helping to improve their reading as well as writing skills. In fact, any company can customize their software with the help of Brainvire Custom Software Development according to their needs and come up with something innovative. As of now, these are some of the best apps, for iPhones, iPads, and for Android devices:
14 Helpful apps for dyslexic students
1. Explain Everything (iOS)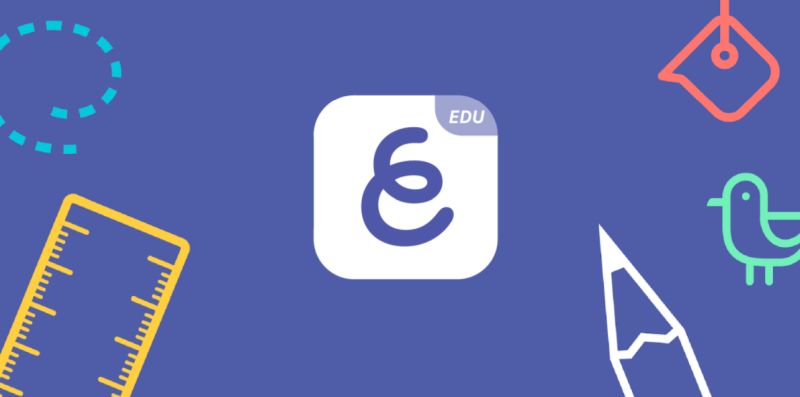 This is one of the most helpful apps for dyslexic students. It is recommended by International Dyslexia Association, it is one of the top apps for dyslexia, and it helps both teachers and students.It has 'collaborative white board' which allows students to share their slides for any subject.
It is great for students who are homeschooled, subject teachers and teachers providing learning support, as teaching notes as well as interactive templates can be shared on the app's portal.
The app can integrate shapes, text color, videos, math equations and audio files. Images can be personalized and students can import many file types including HTML, PDFs and audio files. Students can create/customize their own movies by adding highlights, images and notes. It's not for free, however.
2. Quizlet (iOS and Android)
This app is perfect for dyslexic students as they can create flashcards for a huge number of subjects (thousands, in fact). Users have to sign up to get a free account. Teachers can use it to engage students with learning disabilities by explaining things via games, visuals, audio and text.
Quizlet can be used to learn languages, prep for SATs and other exams, learning memorization and pronunciation, can be used online and offline and even to play Match (which is a great learning tool for people who learn visually).
You can get the app on Google Play and iTunes.
3. Google Keyboard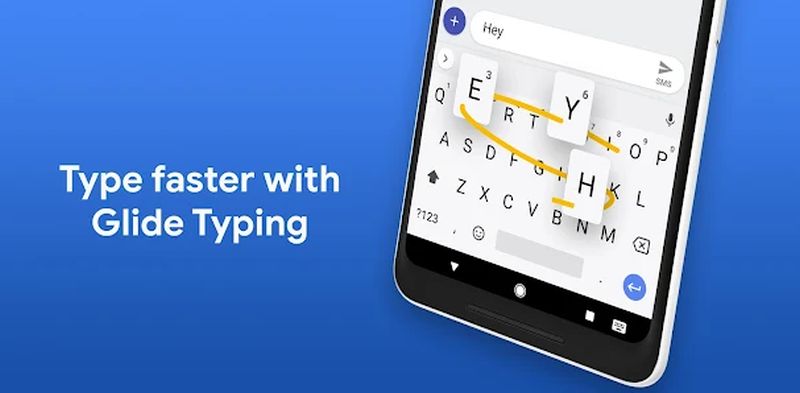 The Google Keyboard is most helpful for dyslexic students. Its in-built word predictor as well as dictation support provides correct spelling support for text input in any application.
4. Read & Write (Android)
This supplementary keyboard is a great help for those with learning disabilities, as it has great text to speech functionality. It has synchronized highlighting which allows for better proof reading of documents. Dyslexic students can benefit from the talking dictionary as well as the picture dictionary, talking spell check and talking word prediction, audio feedback are features which help in the entire writing process.
5. Ginger Page and Keyboard (Android)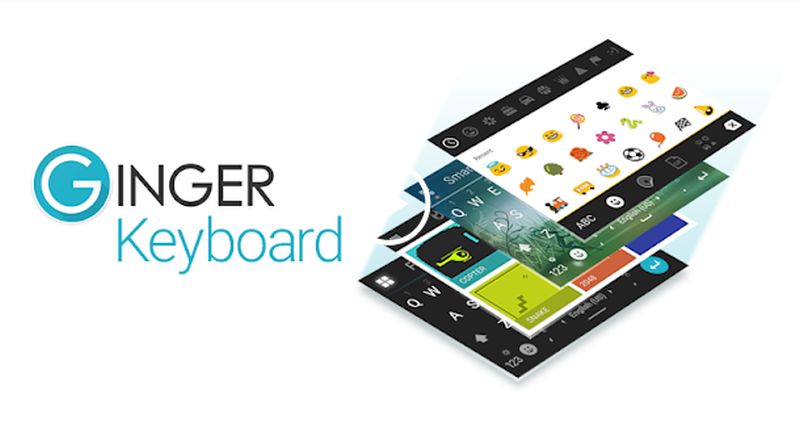 This app is supposed to the best grammar and spell checker for Android devices, as the app checks usage and words contextually. Therefore, it can find mistakes which other apps tend to miss. Additionally, it's text to speech functionality is very useful and the rephrasing tool recommended better word choice. It's one of the latest apps for dyslexic students.
6. Epic (iPhone and iPad)
Epic has a digital library with more than 25,000 resources. This includes audiobooks, ebooks, quizzes and learning videos. Especially designed for children under the age of 12, Epic is a fun way to get children who struggle with reading, to start reading in an enjoyable way.
7. Storyboard That (iOS and Android)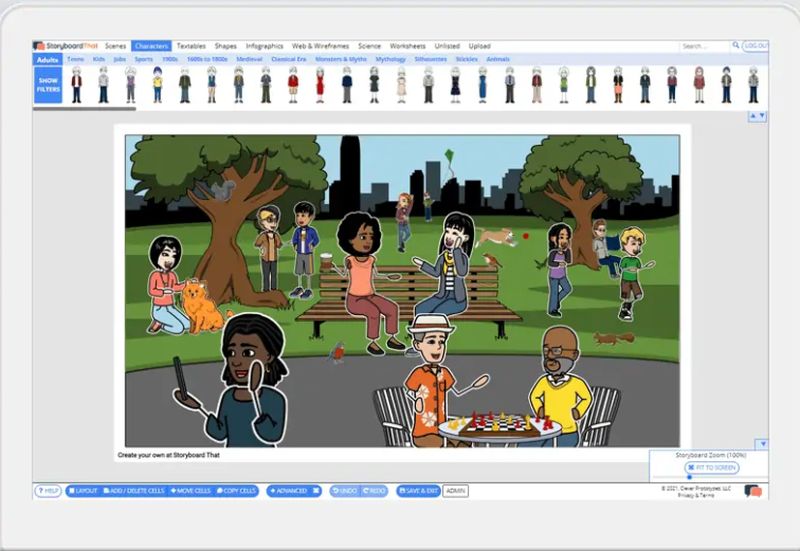 Storyboard That is a tool which helps dyslexic students create storyboards for entertainment and educational purposes. It's great for reinforcing ideas to students who dace difficulties in learning. The app provides a huge number of templates which can be exported or presented in a matter of minutes.
8. Teen and Adults Phonics library (iPad)
For teenage students who have dyslexia and other learning disability, who need to improve their vocabulary, this app is excellent. It has a library of interesting novels, with decodable stories i.e. they include a phonic progression which is designed to build the student's capability and confidence.  There are 7 levels of difficulty.
9. Photomath.net (iOS and Android)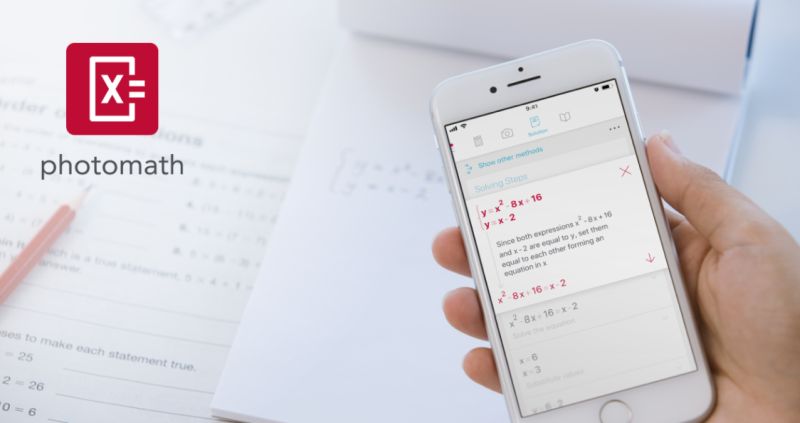 Photomath helps students figure out math problems. All they have to do is to take a photo of the math problem. The app will instantly provide a solution, step by step. It supports integers, arithmetic, fractions, decimal numbers, algebraic expressions and roots. It solves equations of all kinds, trigonometry problems, logarithms, derivatives etc. This free app is one of the most popular for math problems.
10.MODMATH (iPad)
Another free app for iPad, the app allows children to speak out or write their math problems. It has been designed for students who have trouble writing, its touchscreen and voice recognition tech is very helpful. The app can help with basic math, square roots, multiplication, long division, complex equations and algebraic equations. Students can save the files to Dropbox, and mail and print them. Additional symbols have to be bought. An upgrade is being designed which might cost a nominal amount.
11.Inspiration Maps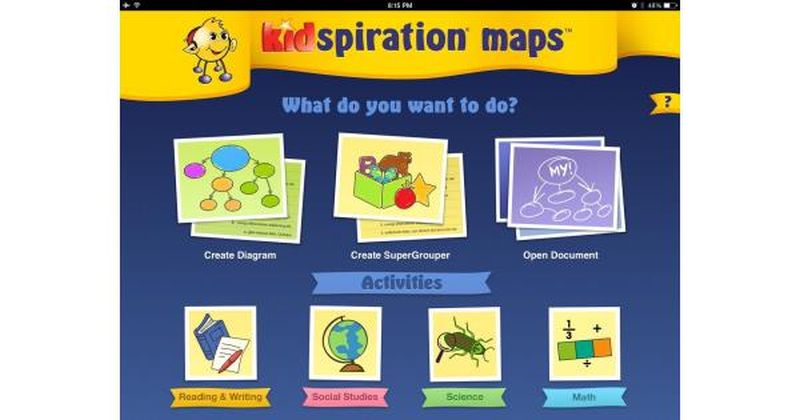 Another app to stimulate mental power, Inspiration allows users to build organizers and diagrams. Lots of elements can be added including images from the library, and pre-made templates can be used, or students can create their own templates and maps.
Inspiration Maps is recommended by the Dyslexia Association but has to be bought. It has a kiddie version called Kidspirations Map.
12.MindMapper (Android and iOS)
This amazing app helps students who have dyslexia with coordinated thinking. Students can sync this to the PC, but the PC software has to be bought, though the app is free. MindMapper converts linear outlines to maps and vice versa i.e. converts maps to linear outlines.
It has simple mapping and scheduling features, syncs easily to DropBox and Google Calendar. It helps students plan for exams, create project and so on.
13.NaturalReader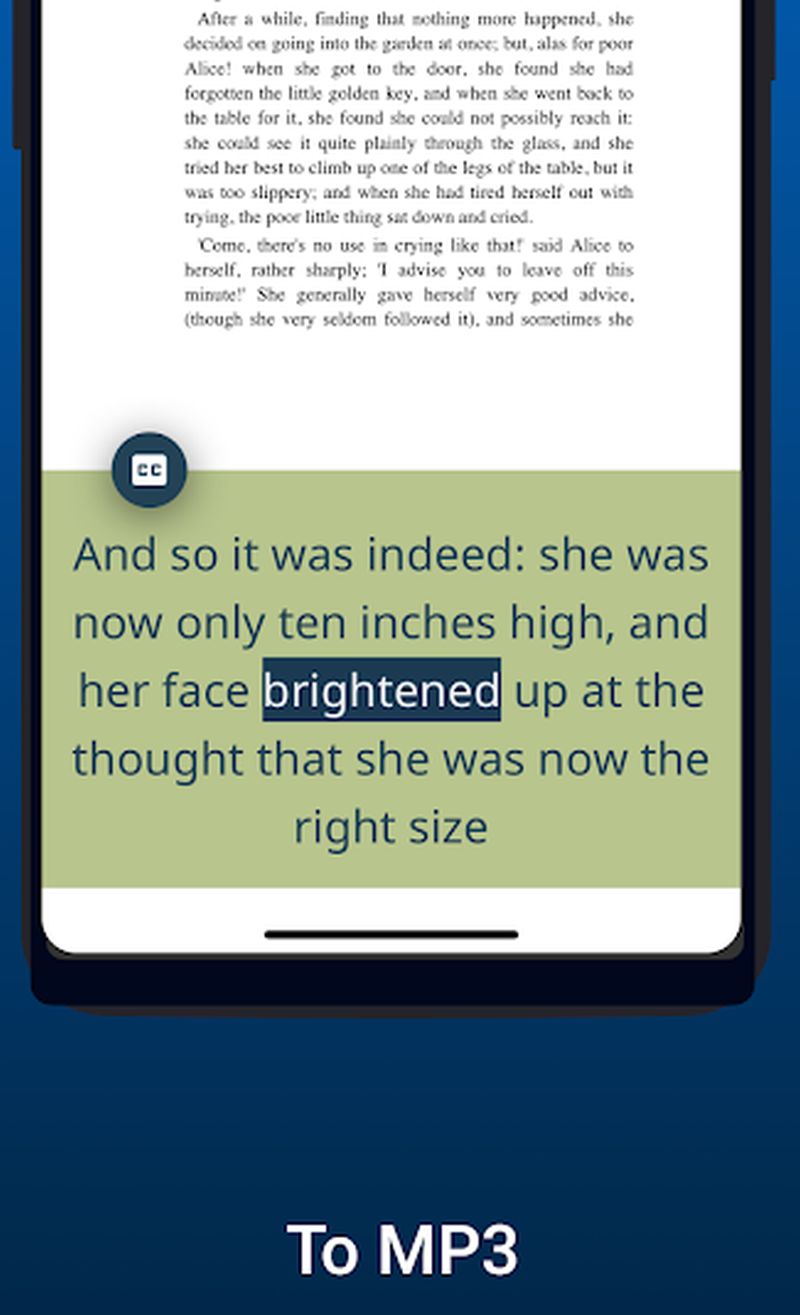 This is a good text to speech app for Android users. It provides the text to speech functionality for website text, text in different apps, email text etc. Documents have to be downloaded from Google Drive and DropBox as well.
14.SnapType Pro (iOS)
For students with disability, it is often difficult to write down the responses on exercises which are in photocopied form. This app allows users to overlay text boxes on the photos of worksheets and textbooks. They can then fill in the text with voice to text or with the keyboard.
All these apps are designed to enhance the reading/writing skills of students who have dyslexia. Using the apps can help students to keep up with the rest of the class and submit assignments on time.
Article Submitted By Community Writer