Hybrid electric cars are the latest buzz right now. As governments are putting greater restrictions on emissions, auto makers are coming out with more electric hybrid cars which meet required emission standards. Consumers too are more eco savvy and want to control greenhouse emissions of their rides. Thus, there is a good amount of stylish hybrid vehicles which you can choose from. The Indian government too is promoting electric powered vehicles as it has revealed its goal to make India a completely electric car zone by 2030. Here's a list of some stunning hybrid electric cars to watch out for in 2017-2018:
Mahindra e20 Plus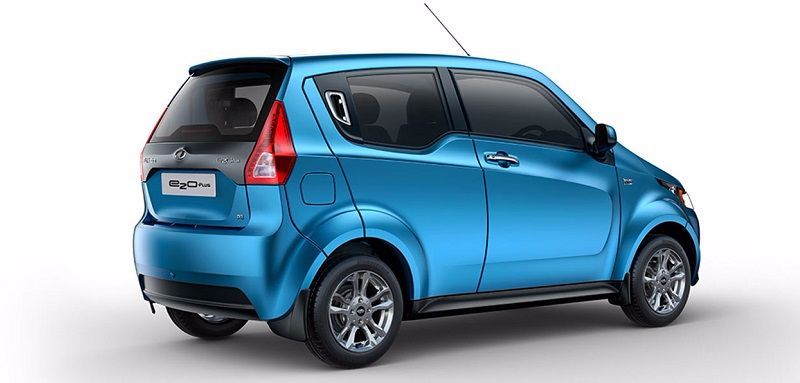 Image Source : indiacarnews.com
The Mahindra e20 Plus, is a four door hatchback. It  has a powerful lithium ion battery (72 V), which has increased the driving distance to 140 km. 40m bhp powertrain, 91 Nm torque and top speed of 85 kmph can be achieved by this car. It can be charged in 9 hours, but the QuickCharge feature helps to charge in an hour.
Mahindra eVerito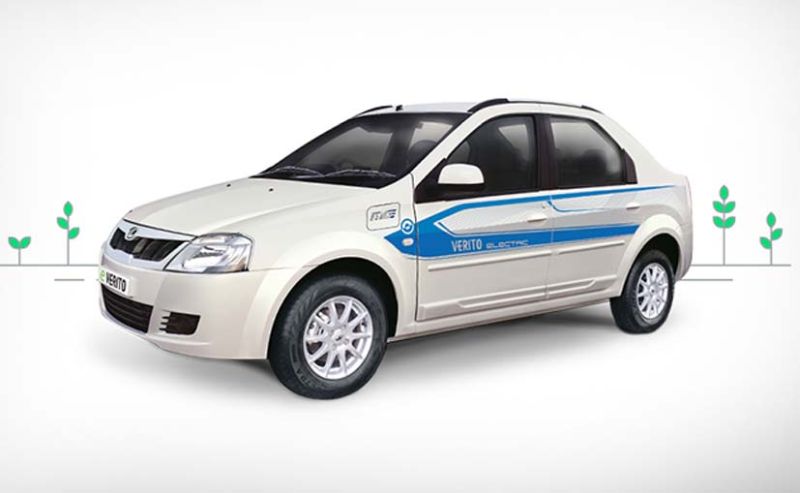 Image Source : i.ndtvimg.com
This has almost the same features as the e20 with equal battery pack, power and torque. It goes a lesser distance of 110 kms, which is actually enough for city driving. It charges faster, and running cost is really less. For those who like sedans, this is one electric car they could opt for.  However, it's priced more than the Mahindra e20.
Volvo XC90 T8 Hybrid Plug-in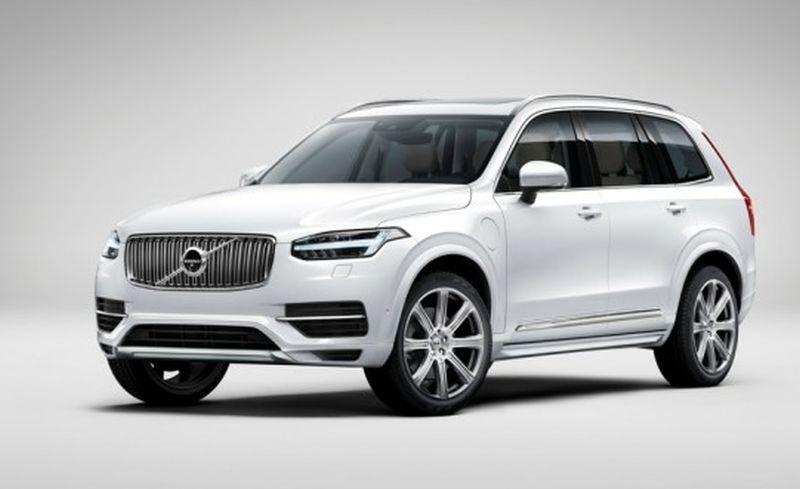 Image Source : images.hgmsites.net
The electric plug-in hybrid SUV is said to be extremely luxurious and is built on the lines of Volvo's modular car architecture. You can adjust the reclining car seats electronically, which has ventilation and massage functions. The seats also have footrests to ensure better comfort. Retractable touchscreen, illuminated storage, ambient lighting, refrigerator etc are some of the stunning interior design features. It comes at a price of course, but it is well-suited to those who can afford to be eco friendly in stylish luxury.
Toyota's Camry Hybrid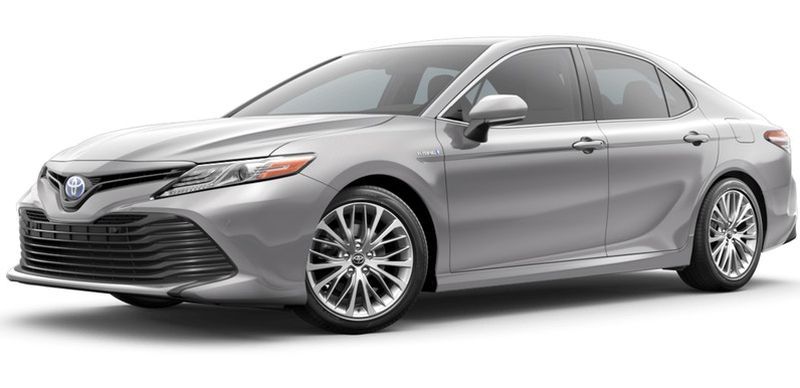 Image Source : toyota.com
The hybrid model is not a plug-in but the engine is coupled with the e-CVT electric motor. The electric motor has 44bhp power and the 2.5 l petrol engine's output is 158 bhp. The car has three driving modes – EV, Normal and Eco and gives an impressive 19.6 km/l, which is excellent for a big sedan.
Tesla's Model 3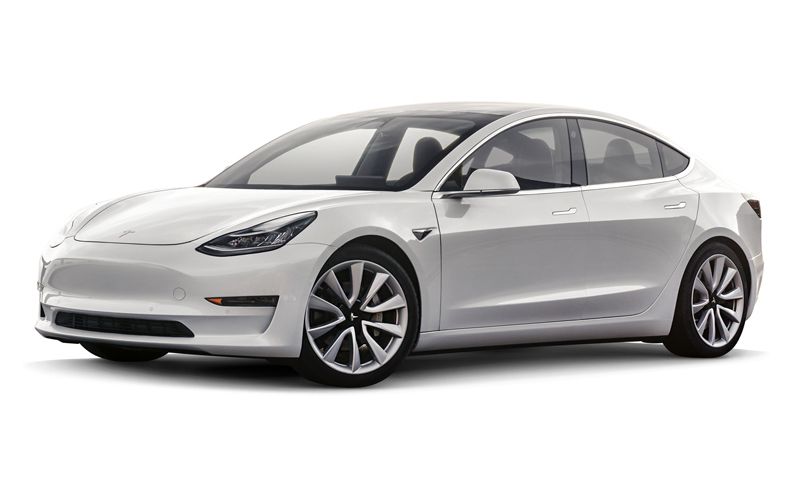 Image Source : buyersguide.caranddriver.com
Tesla's Model 3's entry level sedan has a 220 mile per battery charge and can reach 60 mph from 1 in 5.6 seconds. The top range Model 3 has 310 miles per battery charge reaching 60 mph in 5.1 seconds. It has good performance and reviewers have found it to exceed expectations in terms of driving experience.
Honda's Accord Hybrid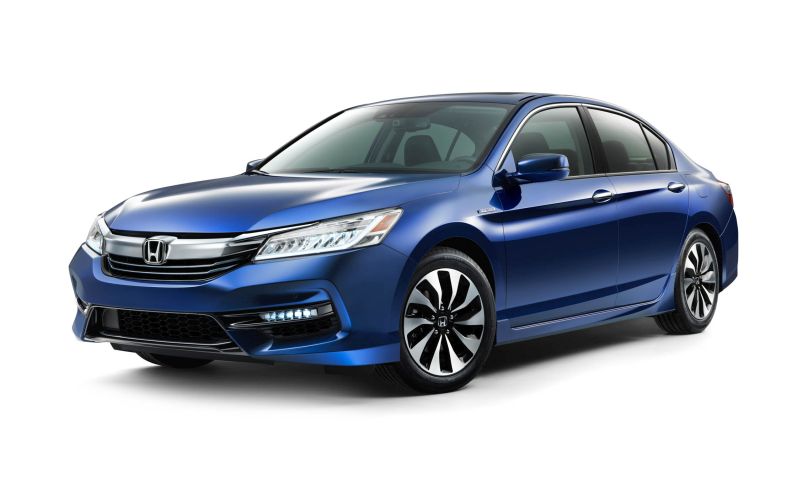 Image Source : hips.hearstapps.com
Honda's Accord Hybrid is available in India as a CBU (completely built unit). The car is in the 9th generation in design and styling and has much better looks than its earlier versions. Its 2l petrol engine is coupled with a 1.3 Kw lithium ion battery and has a CVT gearbox.
Volkswagen's e-Up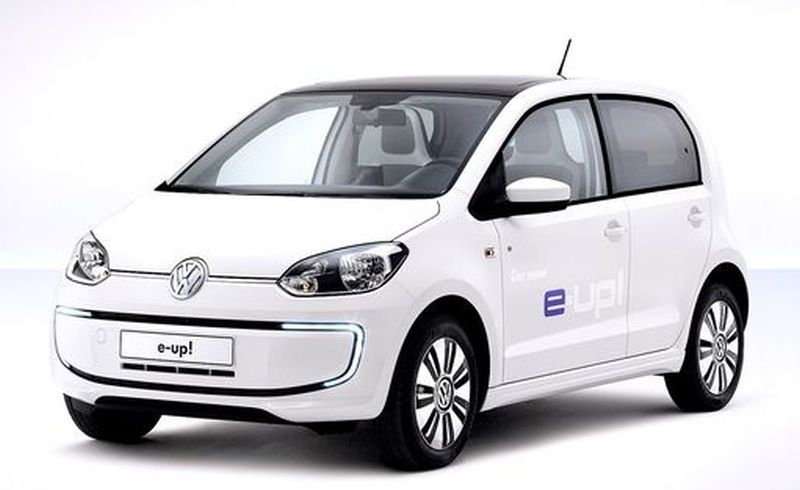 Image Source : i3.mirror.co.uk
This car is completely electric powered with 80 bhp motor paired with an 18.7 kWh battery and has a range of 99 miles. It is spacious, and the design of the interior is as stylish as its petrol version. The company offers a fixed servicing price for 30,000 miles or 3 years.
Faraday Future FF 91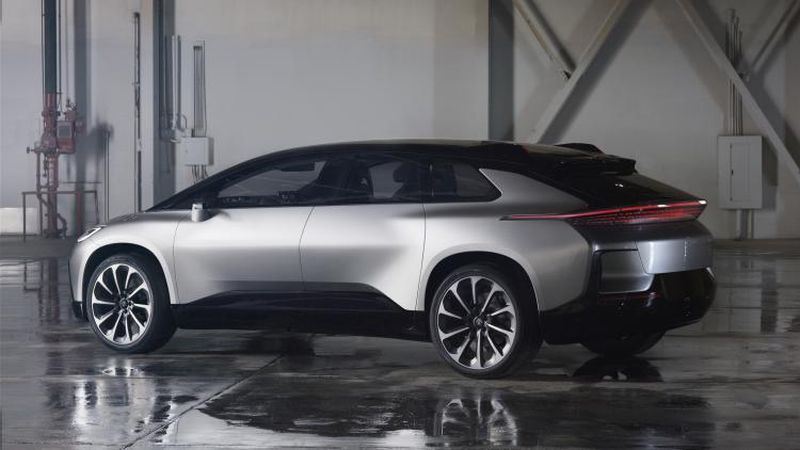 Image Source : assets.nydailynews.com
This is going to be the fastest accelerating electric cars available, and has latest automotive tech. Onboard cameras will scan the driver's face to give access and you can customize the car with the car's app from your smartphone.
Jaguar I-Pace
Image Source : ksassets.timeincuk.net
Jaguar has come up with the completely electric I-Pace as its most eco friendly offering. The sleek SUV has two electric motors placed on the rear and front axles. The company claims the SUV has power of 395 bhp and can go from 0-60 mph in approximately 4 seconds. The batteries of 90 KWh each can be charged in a bit more than 2 hours.
Tesla's Model X, Hyundai's Ioniq and Nissan Leaf are some other exciting cars in the hybrid electric cars to look out for in the near future. Electric cars not only save fossil fuels, but also have fewer emissions which are definitely a good choice for eco friendly people.