It is every shoe designer's desire in coming up with shoe designs that are both beautiful and novel. Some, however, just want to create something noticeable. They want to give vent to the most creative part of their imagination. They create things which are not meant to be utilized, but are only meant to be looked upon. Only from such mischevious minds could think about creating the strangest pair of shoes in the world.
World's 10 Strangest Pair of Shoes and More
The world is a strange place to live in and the people are stranger. However, if you want to know about the strangest things, they are the inventions and creations of these people. Find out below the 10 strangest shoes in the world. Be prepared as your preconceived notions about shoes are going to change here. You are about to see some funny, innovative and even disturbing shoe designs.
1. Cardboard Shoes
There is nothing strange in the looks of the shoe. It is the material of which it is made up of that makes it to the list of strangest shoes. Made up of cardboard, you ought not to wear it during inclement weather if you want it to remain fine.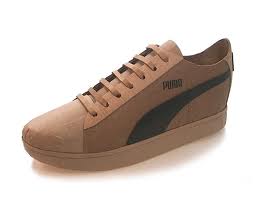 2. Hot Wheels Shoes
They look like hot wheels but are actually not made up of them. They seem to give the necessary entertainment to little kids as well. Moreover, they look cute too.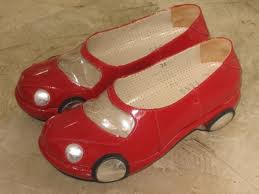 3. The Gameboy Shoe
You must have heard of getting entertainment on the go. However, you possibly have not heard of a shoe that contains a device to entertain you on the move. A portable entertainment system is right here for you. Remove the same from the shoe and start playing.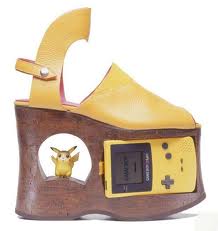 4. The High-Chair Heels
This pair of shoes resembles a modern high-chair. When you wear them, you become 6 inches taller. The dangerous part is that your feet sit almost vertically on the shoes. Wear them if you want to make a bold statement but be extremely careful.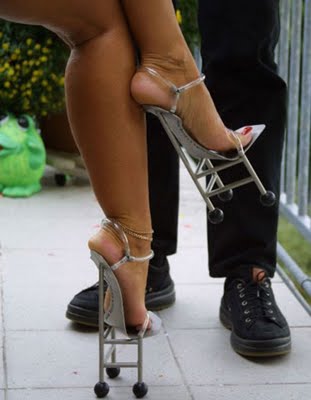 5. The Claw Shoes
People who like Gothic fashion would surely love them. However, they ought to walk almost barefooted with this pair of talon looking shoes.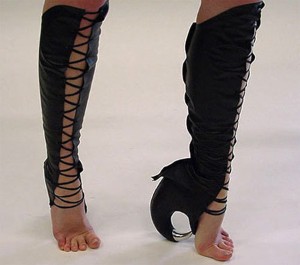 6. The Center Heel Corkscrew Shoe
This pair of shoes is strange in every respect. Firstly, the heel is not placed where we normally find it. Secondly, the heel resembles a corkscrew. Thirdly, the overall design of the shoe is very different. Lastly, you have to be a trained acrobat in order to be able to walk easily wearing it.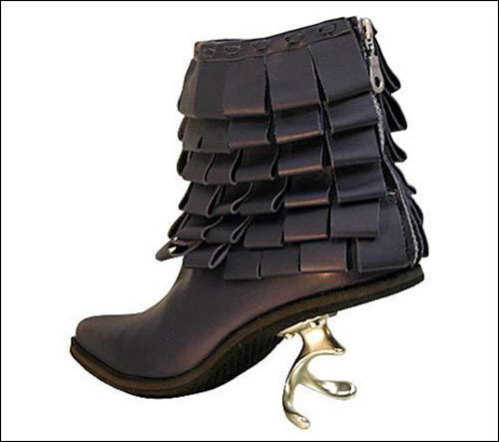 7. The Landscape Shoe
This is for nature lover. This is a piece of art that ought to be preserved. This pair of shoes would look better in a showcase than on your feet.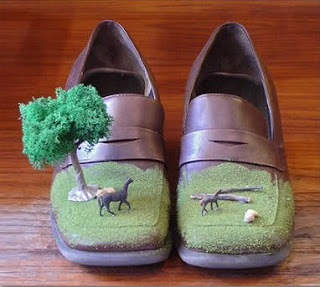 8. The Pant Shoe
It is actually difficult to make out whether it is a pair of pants or pair of shoes. It could well be a mixture of both. It is better to decide yourself. Remember to check the pros and cons before buying it.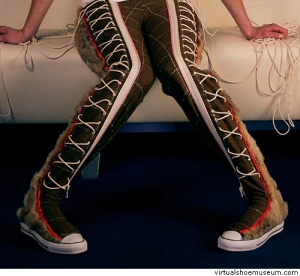 9. The Rat Shoe
This pair of shoes resembling dead rats is perfect for Halloween. However, they look quite disturbing too and not advisable for people who are weak at heart.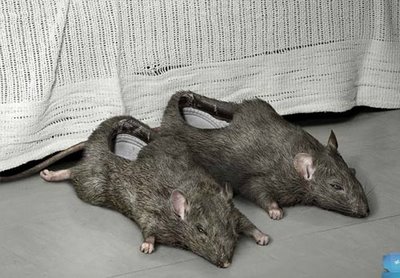 10. Tarantula Shoe
Apart from being strange, it is also the most dangerous pair of shoes. Considering the height of the heel, it is absolutely not advisable for people with weak ankle. The presence of a live tarantula inside it makes is scarier.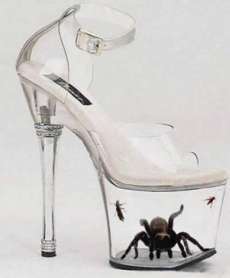 It is true that picking anyone for yourself would not be easier but if you do, be assured of grabbing eyeballs towards your feet.
11. Alex Nash creates sound-producing sneakers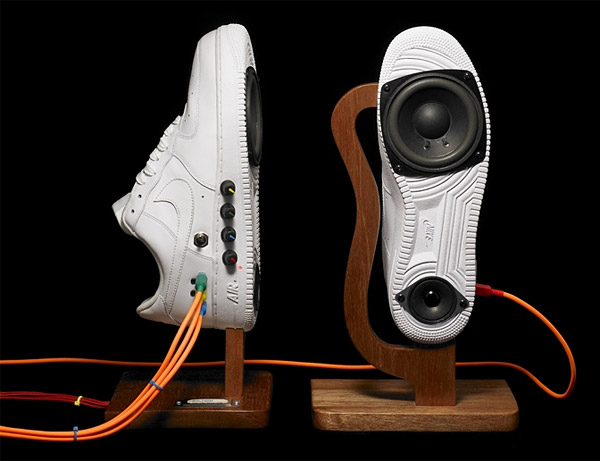 How about purchasing a pair of sneakers that whiff out music? Baffled? Then have a look. You will be surprised to know that speakers exist in varied forms like shape of a cookie, bunny, etc. but these sneakers are sure racy. Though a little weird to look at, but then one can't help but appreciate art. These cleverly modified speakers have been crafted from Nike Air Force 1 sneakers, by Nashmoney, for a creative competition for Havana Club with the theme Inspired Ingenuity. The right foot of shoe comes embedded with volume controls, amplifier and other controls as well, whereas the left foot acts as a speaker.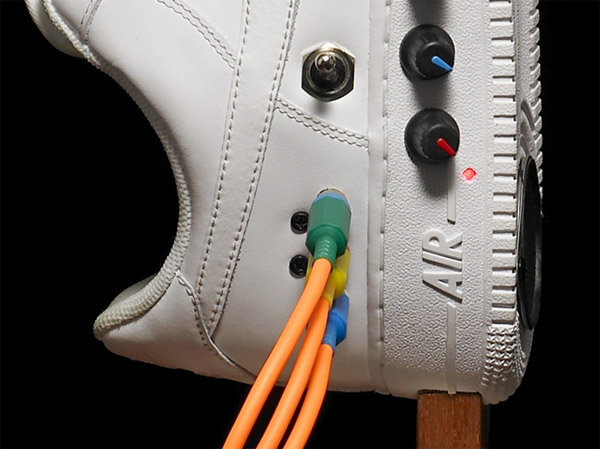 Next time when the thought of discarding your shoes strikes your mind, you know what to do with them. With music in your shoes, dancing will come in naturally. But without a second thought, such fun gadgets always bring a smile on one's face.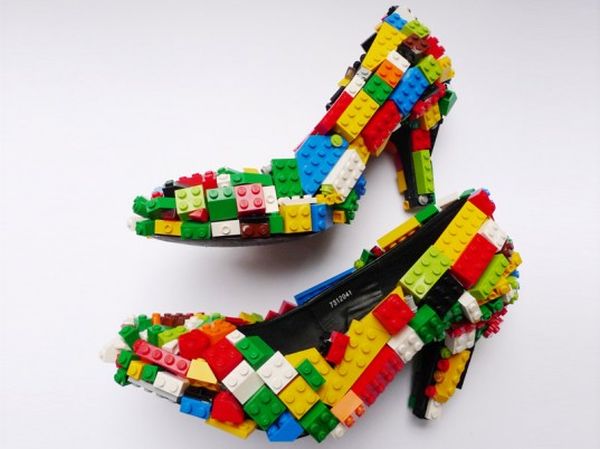 12. LEGO stilettos:
Have you ever imagined or thought of LEGO stilettos? Finn Stone, a British artist as well as a well-known modern product design visionary has become up with these colourful play shoes. Beware to slip them on as you will certainly have children and may be a couple of adults too at your feet.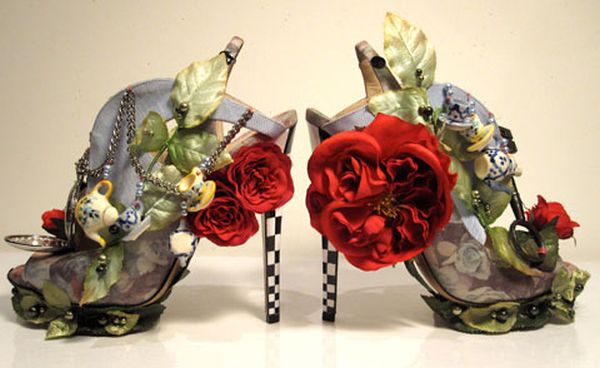 13. Alice in wonderland inspired shoes:
We have grown up watching Alice in Wonderland and were inspired by her dress, ribbons or shoes. Inspired by this television series, designer Nicholas Kirkwood has come up with a pair of intricately designed heels. These shoes are certainly fun and eye-catching but may not be amongst the most functional.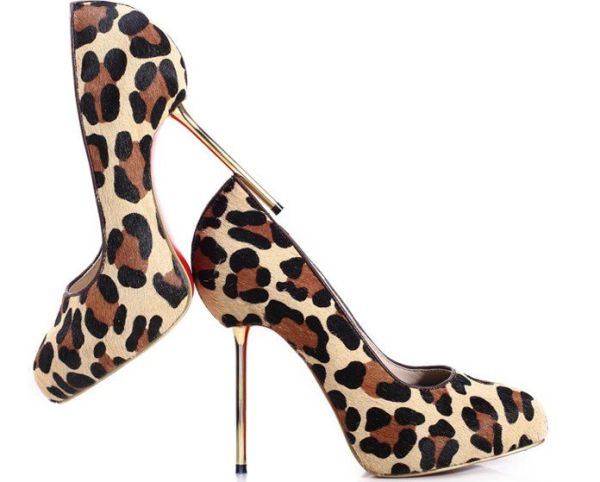 14. Leopard high heel shoes:
Animal print shoes generally look trendy. Girls try them to experience a wild look. Leopard print is the most common and these are available in several styles ranging from high heels, pumps, and boots to sandals that give a contemporary and daring look. However, not all are up to the mark. The leopard high heel 8 inch shoes are one such example. You will indeed feel akin to a real cougar by wearing these.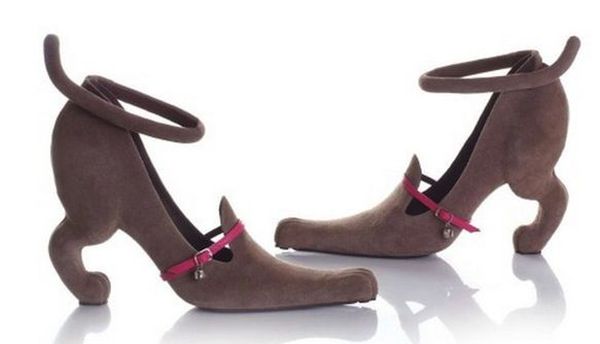 15. Crazy cat lady high heels:
Kobi Levi renowned shoe designer has designed a wide array of crazy shoes that are funny yet highly elegant heels that make women wearing these feel graceful as they stand out from the mob. But his crazy cat lady high heel shoes are really crazy. In fact, you do not require in being crazy to find this design appealing. This is called the Miao shoes. The pair of shoes, designed by the Israeli fashion designer, looks like stretching cats while the collars and bells are nice accents.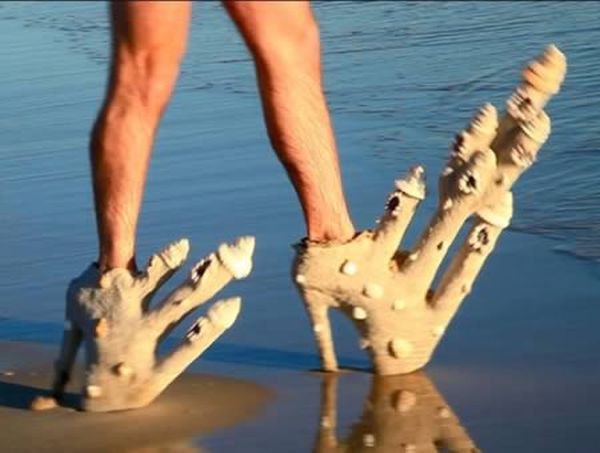 16. Sandcastle tower erection high heels:
French designer cum performer Igor Dewe, who holds a degree in pattern drafting and fashion design, certainly possesses a knack for uniqueness and originality. However, his creation the sandcastle tower erection high heels are crazy. Dewe is amongst the most cheeky shoe artist who creates hilarious footwear.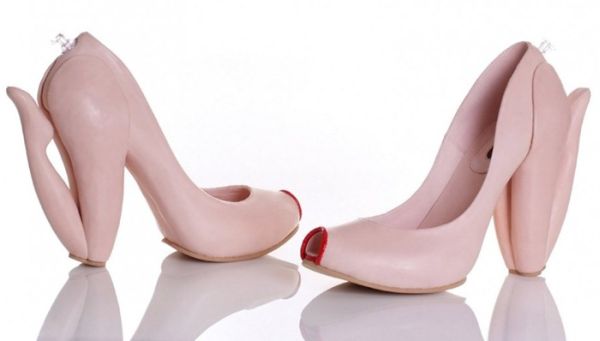 17. The Legs shoes
These look like the legs of the wearer and are available in nude to resemble legs all the more! Stylish and weird at the same time.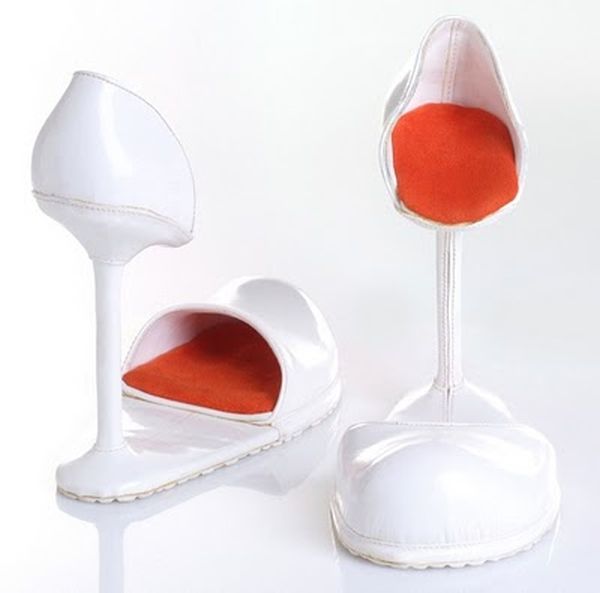 18. The Stool shoes
These shoes available in white with orange covering inside are made to resemble a stool. Weird and thus features on this list.
19. The Heel Forward shoes
If you are one for high heels and love how it adds height to your body, if you find it a cakewalk to walk in shoes of dizzying heights, then try walking in these. The heels which are usually behind the shoes are instead built in front. We do not know how anyone could walk in these. Definitely weird and crazy!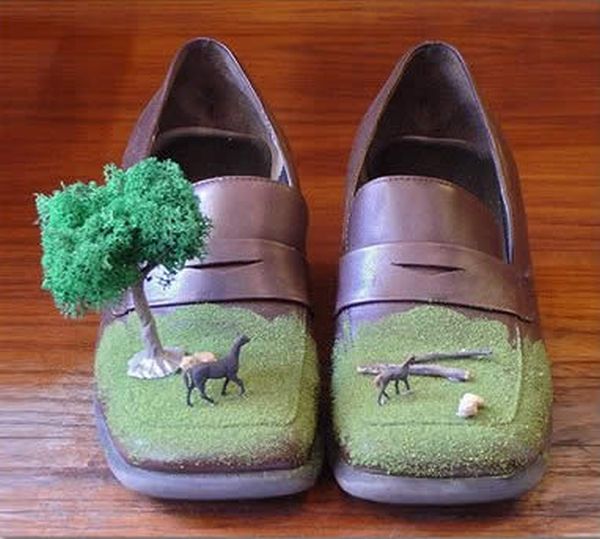 20. A walking piece of art
This one has inbuilt horses and a tree to finish off a complete natural scenery. If you are a nature lover and love to show it off as well and do not mind going crazy, go for these.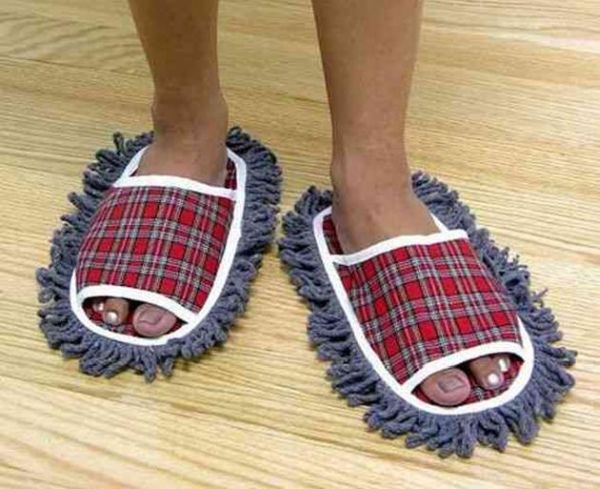 21. The Mop-shoe
If you you're your socks get wet after a newly mopped floor, then go for these shoes designed like a mop to soak up the extra water on the floors as you walk. Funny and quirky.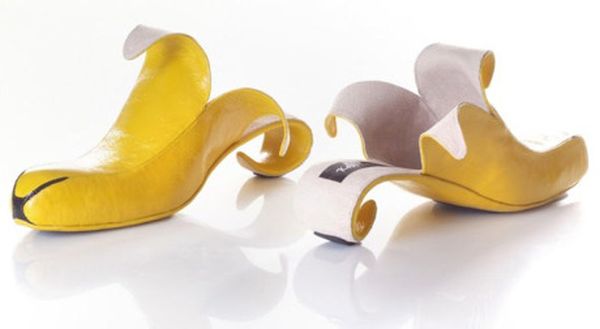 22. The Banana shoe
This pair looks exactly like a pair of bananas that you have just peeled off halfway. With the yellow peel and black ends this pair leaves no stone unturned to resemble bananas. You can wear them and go bananas! Be sure not to eat them off, though.
23. A shoe for your whole leg
You put your entire leg into this one. Crazy and weird. We are not sure if people can walk in these. A must feature on this list.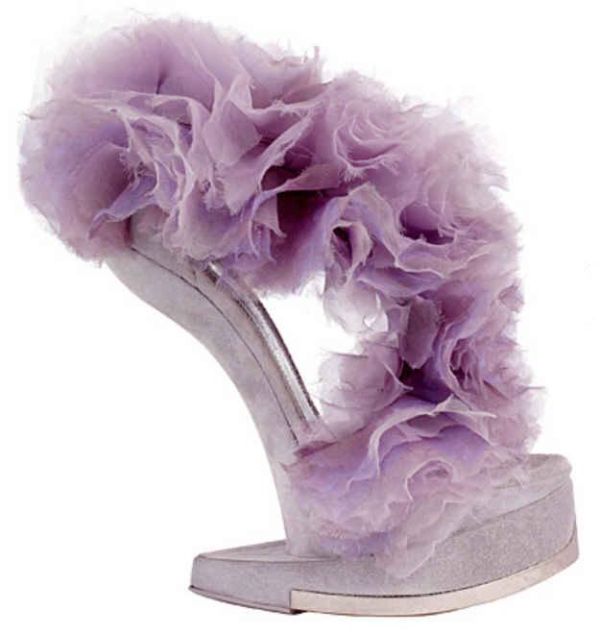 24. A heel without a heel
This beautiful piece of feathers in pink are supposed to be heels but without any heels at the end. Confused? We are too. Designed by Alexander McQueen for the Fall/Winter collection, this one made it to the list as being one of the craziest designs that we have ever seen but without compromising on the beauty aspect.
Read More: