If you have windows in your house or apartment, chances are, you probably have some kind of window treatment on them. Maybe there are curtains, maybe there are shutters, or maybe there are shades or blinds. There are so many options on how to dress your windows that it really only comes down to what your style and preferences are.
When it's time to buy new curtains or blinds for your windows, what do you do? Are you someone who has to visit a department store to find out what's available with their limited stock? Or do you prefer to shop online with a limitless number of stores at your fingers? With everyone shopping online, nowadays, it's quite clear what the more convenient option is. However, trying to buy blinds online may not be the easiest thing to do. There are so many details to consider and so many designs to choose from. How do you know if you're buying the right ones? How can you tell if those particular blinds will even fit your window?
Buying blinds online does not have to be difficult. With the technology available, finding tips to order blinds online has never been easier. Now, you can find a great deal on your favorite blinds or even custom made to fit your style. With the price of many blinds online today, there are some great deals to be found. Here are some simple tips to buy blinds online.
1. Get Measurements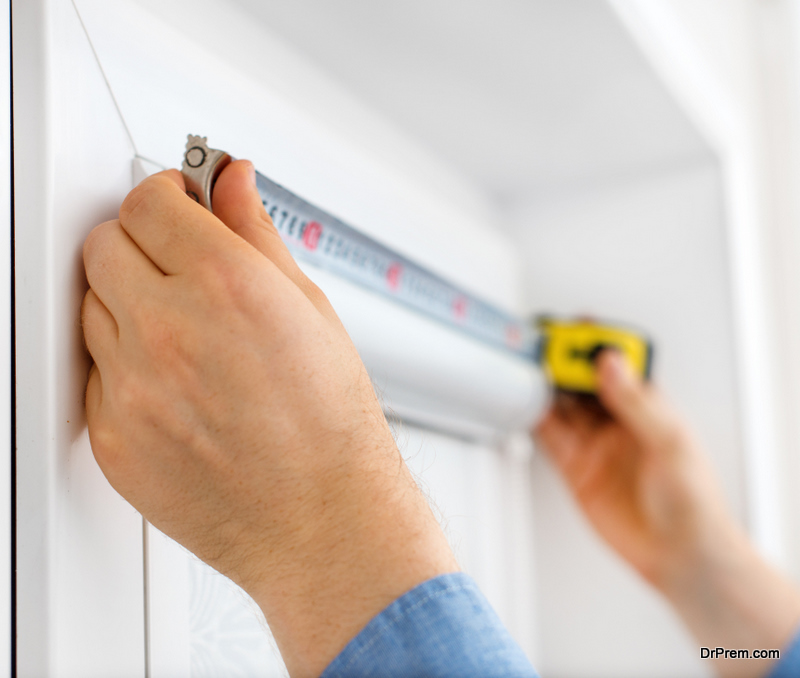 Before purchasing your new blinds, measure the dynamics of your windows and any other issue that might come into play when you install your blinds. For instance, is your room very small and will you be able to adjust your blinds easily? Are there any low or high ceilings that might affect the way your blinds can be installed? These are just some of the questions that you will want to think about before purchasing.
If you're looking for blinds that fit perfectly, it's best to choose made-to-measure blinds. Online providers like makemyblinds.co.uk offer blinds that are made exactly to your specifications.
2. Decide On the Material
The next thing that you'll need to do if you're planning to buy blinds online is to have a good idea of the type of blinds that you want. If you know exactly what kind you want, then you can narrow down the selection. You can cut down the choices if you know how many and what type of blinds your window needs. For example, if you don't have a lot of light entering the bedroom or living room, you won't need quite as many blinds. If you have a lot of natural light entering your room, then you probably need more than one set.
When buying blinds online, you also need to consider what kind of material your new shades are going to be made out of. There are a number of different options, so make sure you're taking the time to find the perfect one. You may also have to think about where you want them placed, and if you want to hang them from your walls or hang them from a loft ceiling.
3. Research Companies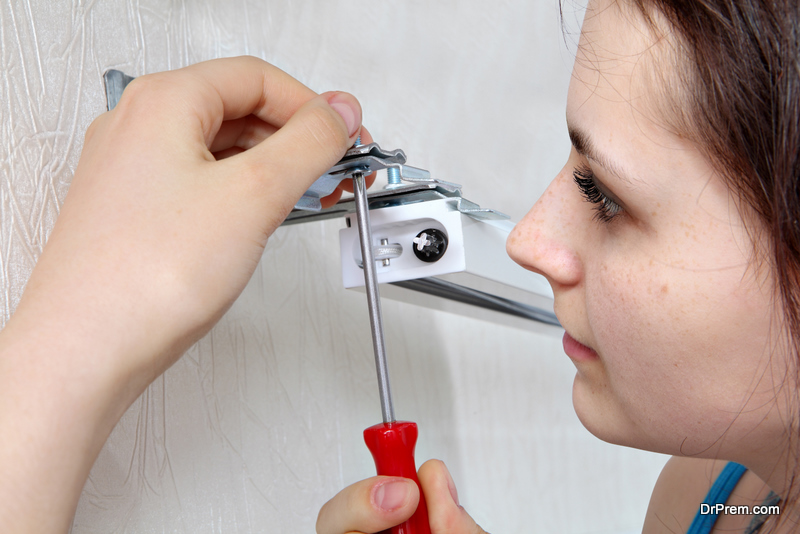 The next thing that you'll want to do is to start researching the various manufacturers, providers, and distributors that are available online. There are so many companies that make window treatments that you can find that specialize in assorted blinds and shades.
Look for companies that offer an assortment of blinds. Check out and compare pictures and prices of the blinds that you like the most. Most online stores will provide you with a range of pictures to let you determine if the blinds that they're selling are really what you want. Also, look for reviews of different companies. It's important to make sure the store you are buying from is reputable. The best part of doing this is by checking out reviews. They will not only show you the positive or negative aspects of the company, but may also will give you extra tips about ordering your blinds online.
Another very important aspect you need to know when it comes to how to order blinds online is if you want the blinds to be custom made or if you're good with purchasing just the stock ones. If you are ordering custom blinds, you may want to consider buying your blinds from a reliable specialty store to avoid the hassle of returning them. The store should be able to give you a quote for the blinds and how long it will take to install them. You should also look at the warranty that's included with your purchase to make sure that you're protected in case of product defects or installation errors. Professionals are the ones who have the right answer for you. If it is what you asked for, they will get you installed with some beautiful Blockout roller blinds that add an exquisite personal touch, and then you won't have to worry about guarantees or similar issues post-purchase.
4. Compare Prices
Once you've narrowed down the options to just a few blinds, you can start looking at the different brands of blinds that are available and compare prices from each of those listings. This should help you further narrow down the number and style of blinds that actually fit your budget. Find those blinds that you really like and make sure that they will fit your window. Examine all the fine print that goes with the brand and be sure that they match what you need as well.
How can you tell if those particular blinds will even fit your window? Are you looking for apartment window treatments, like NYC blinds?
Conclusion
Once you've found the blinds that are the perfect fit for your windows, you can go ahead and purchase. Fill out all the details that are needed and make a copy of the receipt. Always ensure that the amount is correct. Check out any extra incentives that the company might give you, like free shipping if you spend a certain amount of money.
In addition to making your life a bit easier by ordering blinds online, you'll be saving money in the long run. You won't have to run from store to store to try to find the right blinds for your window. You'll also have the ability to shop from the comfort of your own home. Once you know how to get blinds online, you just need to wait a few days and get your order delivered right to your doorstep.
Article Submitted By Community Writer