In the latest fashion trends of 2013, women steal the show from all over the world. Because of the increasing trends in fashion, many well known fashion designers are nowadays offering designer clothes at very affordable prices off the rack prices which everyone can buy. Fashion speaks a language of its own whether it is among the modern woman or the contemporary women or the old fashioned classy lady. If you are one among them here are some top fashion trends for 2013 which we hope to see this year.
The black and white combination
Despite the bright colors like red, yellow, green, orange and pink, white as well as black are also the colors that are dominating the fashion market. They are one of the top fashion trends in the year 2013.The black and white combination gives the first impression of a formal wear that carries simplicity, cleanliness and crisp attitude. The wearer looks classy, confident and stylish. Along with that it also looks sporty. Black and white prints in different prints, iconic designs and textures also make one look sexy and glamorous.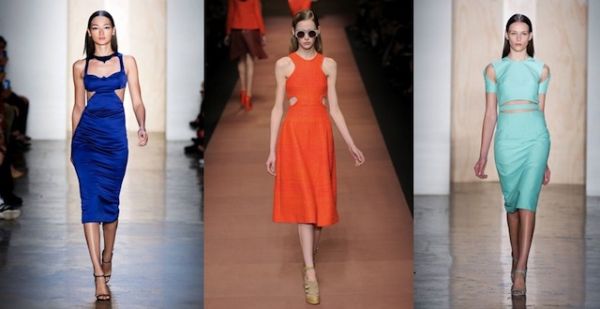 Peek-a-boo Cut-outs
Women definitely look sexy and fashionable if they bare a little skin. Keeping this in mind, fashion designers have designed long floral print dresses, formal and casual shirts, and tops with deliberately placed peek-a-boo cut-outs. Some of the cuts bare more skin whereas some of them bare less. Cut outs can be placed below the neck, beside the shoulders and beside the thighs. The cut outs are not only for dresses but for shoes as well. Some of the most daring cut out dresses range from designer Calvin Klein's busty pencil skirt dress to Jason Wu's leather sheath dress. These trends are now famous among bollywood as well as Hollywood. Diane von Furstenberg's creation is for woman who would like to be a little daring and adventurous.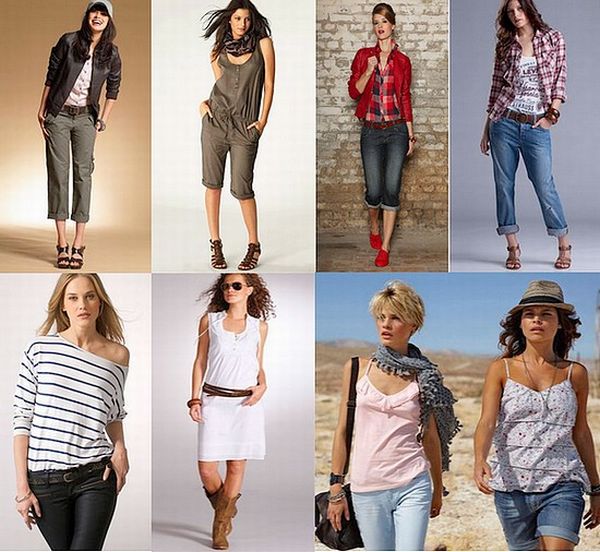 Sporty Dresses
This year's fashion trends focus on the long legs of girls.Mini skirts with hemlines below the knee, divided skirts, and tennis skirts are in vogue. A –line skirts are also in fashion. Tight t-Shirts look good on girls who have a great physique. The skirts are well paired with wedges, sneakers and strappy heels. Some dresses that look great in the beach are off neck strappy shoulders less dresses.
Luxury Slippers
Luxury slippers are a great option for footwear, as they are comfortable and easy to wear. The latest fashion trends in luxury slippers include embellished designs with beads, sequins, and embroidery, bold and colorful patterns, sustainable materials and production methods, and gender-neutral styles.
When choosing luxury slippers, consumers look for high-quality materials for their durability and comfort. With the trend of buying locally made products, many invest in American-made quality slippers to support the local economy and reduce their carbon footprint.
Leather
Leather is also a must buy for this season and we expect more of leather wear this 2013.Leather was previously associated with the villain look, however now it is associated with style. Leather is available in a different variety of colors and shades like black and white, various pastels, and fuchsia, deep and light colors. Leather looks good in its original as well as when mixed with other material.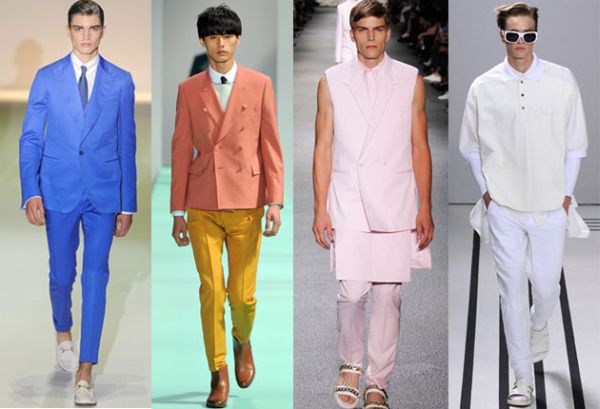 Men's fashion trends
Are we forgetting the men around? Not at all. Along with women, men are also in the run to steal the show with fashionable men's wear like designer clothes. Whether it is casual, formal, or just as you like types, men prefer to have their own brands. There are various brands and designers which are tailor-made for men. They are unique and only one of its kind. Setting trends is fairly trouble-free when it comes to fashion. All and sundry is searching for the next best thing. Men are also taking lot of interest in fashion wear. The most popular wear for men is casual T shirts for party goers, rock stars; formal suits for the office goers and beach wear for men looking to enjoy in the weekend. There are definitely numerous brands to choose from. There has for eternity been somebody stirring new fashion trends all through the generations. It is always good to follow new and updated fashion trends, be creative and make a fashion statement among all!