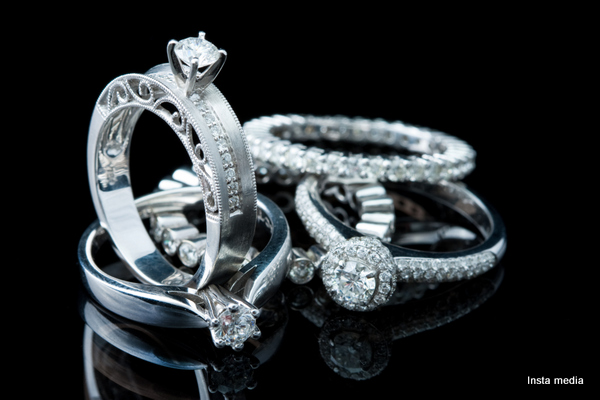 Each and every woman loves jewelry. In other words woman are crazy about jewelry. We see a number of jewelry designs coming up every year in which some of them may gain popularity and some of them might not. There are many jewelry stores throughout the world which are offering the best designed jewelry to their customers. As we invest a huge amount of money on jewelry we need to always make sure that we purchase some well designed jewelry to look more fashionable and gorgeous. As jewelry is the heart of woman, the designers need to make sure that they will come up with new, interesting ideas to attract the attention of customers.
Here are the five jewelry design ideas that are flop
Bracelets made up of multi-colored hard metal: This jewelry design is great disaster as it doesn't suit any dress. This bracelet is a combination of multi-colors all the colors together looks very messy and awkward. Besides, the price of this jewelry too is very high. These are the various reasons behind the failure of this jewelry design idea. Thus, the designers should take care that they only design the jewelry which looks stylish and at the same time which suits to any kind of dress.
Big Blue: This is another great jewelry design flop idea. This bright blue necklace looks too gaudy. However, the idea of the designer is a good one. No one is opting for this big blue necklace as it completely ruins their look. Even the color looks quite dull! Due to all these reasons this jewelry design idea had became a great disaster.
Plain creepy: It might be quite surprising but there is some jewelry which is made up of dead and living creatures. There is nothing worse than wearing such jewelry. It really gives a very awkward appearance. Woman especially do not love the jewelry made up of the dead and living creatures. Thus, the designers could create something new and unique by using some metals etc in spite of making them by using the dead and living creatures.
Pebble Jewelry: The jewelry made up of pebbles is also a great disaster as it gives a very gaudy and awkward look. Wearing a pebble necklace spoils your look! Thus, the women have stopped purchasing the pebble jewelry. Due to all these reasons this design idea had became a flop.
Beads necklaces: Necklaces with more beads is also a great disaster. If this jewelry is designed in such a way that everything is arranged in balance then this would have been one of the jewelry design ideas. But, as the jewelry is designed with more beads without maintaining any balance it is appealing gaudy when we wear it.
These are the various jewelry design ideas that are flop. Thus the designers could take care that they design jewelry by maintaining balance while designing them. Color, usage of beads, design everything matters a lot to make a design famous.