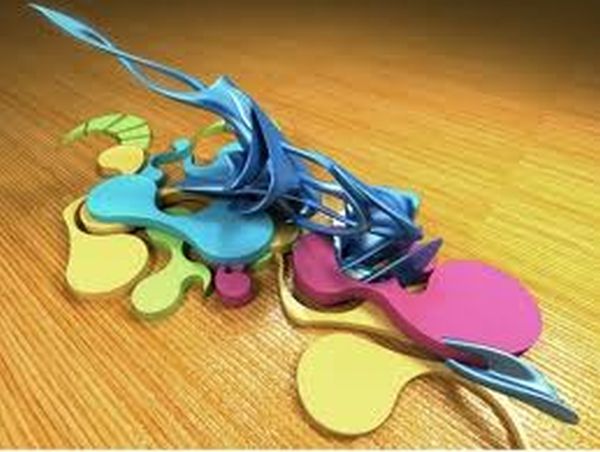 Modernity is seeking new ways to give our lives a 3-D angle. Latest among these ways is arrival of clothing of 3-D printing. Before too, 3-D have been used in various applications worldwide. This was just them getting more reception in other sectors. 3-D prints lack flexibility and are composed of plastic. If one adorns garment of 3-D print then their movements become restricted. If worn clothes of this print, they would end-up giving one several bandages as well as scratches. Therefore, it is not very much advisable for people to wear these prints cloths. However, they are being used elsewhere efficiently too. Ever after their non-wear ability, they are in best way being used in designing sofas as well as recliners. With many designers showing their newest creations in 3-D cloth printing, like Iris van Harpen displaying black cape, skirt and dress, these have become very much in demand for recliners too.
Now 3-D print in
Recliners are here sectional sofas that are used to decorate homes beautifully. It even helps maximize space usage in living family areas. They are also known to be most efficient set-up of furniture. Both style as well as dignity gets added to one's living space after inclusion of this recliner. These recliners come in all sizes. These are especially seen in houses that have kids running in them all the while. What makes them most valuable asset of a house is their comfort quotient. One can try buying them from both offline stores as well as online stores. Latest trend in them right now is covering them with 3-D clothing print.
Types of recliners and 3-D prints on them
3-D printing has also become very much affordable currently. Their prevalence is reaching new heights. Technology that is used for 3-D prints is highly able to make personalized as well as customized objects that too at affordable cost. Though these are not very sustainable they are very fashionable and especially good to look at on recliners. When used on recliners, these 3-D prints have high appearance. They give them a comfort level and fashion quotient at a same time that too in affordable prices. Main models of these recliners are rocker, swivel rocker, swivel glider, pressback as well as Wallhugger. On basis of their functions too, recliners are of following types:
Eco-comfort
Wall recliners
"Heat & Massage"
Swivel/Gliding motion
Rocking Motion
Lift recliners
Comfort Touch
Top designs that have been made for recliners and that have been inspired by 3-D are made of plastics and some of them have a see-through quality to them. All 3D prints were of tailored quality i.e. they could have been tailored according to given object. They pattern is also abundant. Needed object here is woven meshes. Some online stores too are giving out these sofas of 3-D printing to their customers. However, while buying them online one has to stay careful. First, one has to see that whether or not they are of the size of one's living soace. If one buys the sofa that exceeds their area then this might create big problem for them later on. In addition, it would be good to know beforehand that how much time the 3-D cover would sustain in that sofa. One can get both mature as well as childish prints in this design. One just needs to see where they are going to place their sofa. It can be even feminine if one wants. Floral 3-D prints are in big demand too. If one wants then they can get simply coloured prints of their recliners that look completely cool along with being functional too.