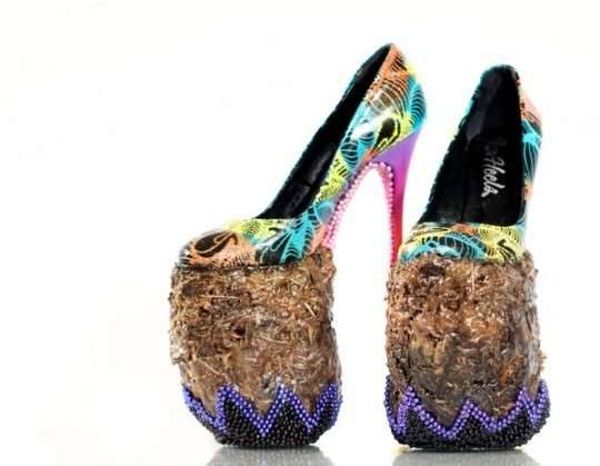 How much innovation can go into a shoe design? If your answer is "not much" then think again. There are many upcoming shoe designs that are not only trendy but resemble a piece of art and present a strong style statement. If you are still not convinced then take a look at the list of latest shoe designs presented by different designers across the world. Not only these shoes are comfortable to wear but they also make you look cool and stylish.
Carnivorous High Heels
Carnivorous high heels are an excellent piece of novelty and innovation. The perky heels are made up of fiberglass and carbon fiber with the help of complex molding process. These shoes are brainchild of shoe designers United Nude and Iris van Herpen. Each shoe has total number of 10 fangs and comes in various styles and colors.
Colorful Craptastic Stilettos
These crazy looking shoes are created from crap and were made in response the Holy Virgin Mary painting. These high heel shoes consist of best color combination available to the artist and are quite tricky to wear. A must have shoes to possess if you are looking for something wacky and wild.
Couture Footwear Frenzies
These shoes are designed by Alexander McQueen Armadillo and have quite unique shape and style. These shoes, which have been molded in claw shape, have become quite famous with celebrities. Lady Gaga wore these shoes in her famous album "Bad Romance" which was quite appreciated. Apart from lady Gaga, Daphne Guinness was also photographed with this piece of art in a reputed event in New York. With 10 inches heel, wearing these sure will make sure you stand apart from the crowd.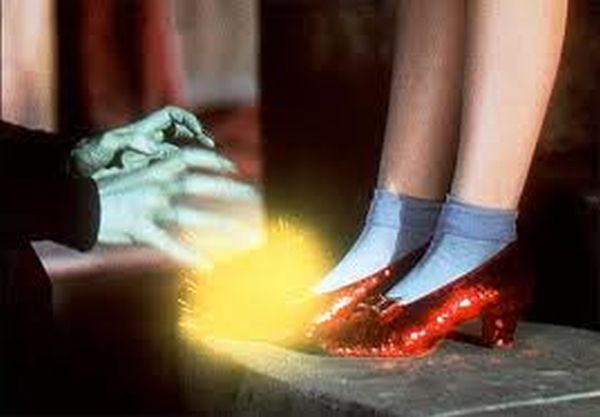 Modern Wizard of Oz Shoes
These shoes were created as an effort to pay tribute to famous classic story "Wizard of Oz". They were crafted in a famed project named the Kansas project and numerous designers from across the world took part in this effort. These red color shoes have classy looks and traditional high heels, which gives it the much-desired elegance. A must possess classic piece of art for the people who wish to look brilliant and out of the lot.
Printed Pumps
This wonderful set of shoes is designed by Pavla Podsednikova and carries the unique looks that you always wanted to have. The best part with this pair of shoes is that it can be created instantly by using the latest technologies such as 3D printing, ABS vacuum shaping and carbon fiber lamination. As a result not only the shoes that you will be wearing will be unique to your size but will do away with any discomfort that is prevalent in non-custom shoes.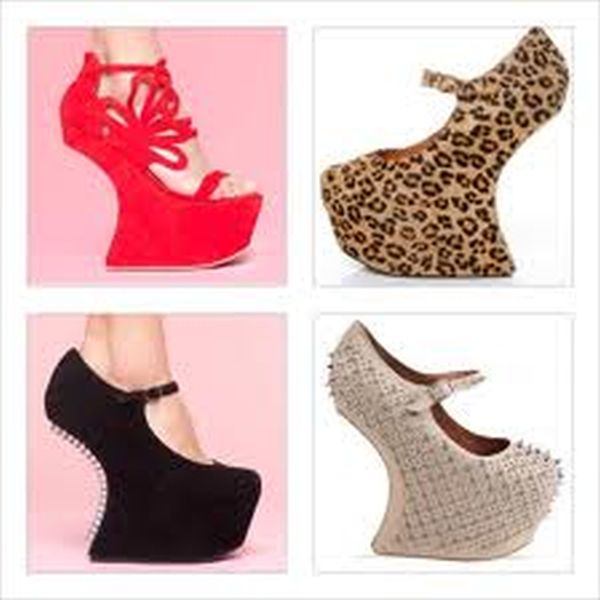 Futuristic Heel-less Heels
These shoes are virtually wearable sculptures and are designed by Chau Har Lee. As you can see, these shoes come under the category of high heel segment but don't carry the typical heel part. The color combination and styling of these shoes definitely differentiates it from its counterparts.