If you're buying workwear for your workers, you should be on the lookout for certain designs and features especially if your team needs to be safe while working on site. Workwear ranges from shirts to jackets and even include hoodies. Overalls, pants and shorts are other clothing items found in a catalogue selling workwear gear.
Whether you're looking for Hi Vis work shirts or pants with multi-pockets, you need to ensure your team are suitably attired for the work they're doing while staying safe. And, by knowing what features to look out for, you can rest assured you're picking the right workwear for your employees.
Safety standards in countries such as Australia stipulate what kind of workwear workers need to wear when working in certain conditions. Read on to find out fivesafety features you need to know about when buying workwear so you're well-informed formaking the best decision for your team's work gear requirements.
1. High-Visibility Material
Safety standards stipulate workers need to be visible when working under certain circumstances. This can be achieved by kitting them in workwear that's made with high-visibility material which includes retroreflective fabrics. When your workers need to be clearly visible either during the daytime or at nighttime, ensuring they're wearing Hi Vis workwear is your responsibility.
It's essential to note that daytime garments are designed differently to nighttime clothing which should have retroreflective features. Symbols will indicate if your high visibility safe garments are for daytime or nighttime.
2. Protection Against Harmful UV Radiation
If your workers are working outdoors most of the time, their workwear should be designed to protect them against harmful UV radiation. Look out for sun protection clothing that has the Ultraviolet Protection Factor (UPF) feature. This is the rating by which manufacturers of workwear know how much protection the fabric must offer the wearer against both UVA and UVB rays.
The UPF determines how much UV radiation is transmitted through to the user's skin when wearing a certain item. It should be compliant with the UPF standards stipulated by government regulations for workwear.
3. Breathability and Rip-Free Materials
Workwear should be comfortable for the person wearing it while still being safe. Fabric that offers breathability keeps the wearer cool and dry even under extremely hot conditions. This type of fabric is innovative because it allows air to move freely though the material while moving moisture away from the body.
Fabric that has been designed with ripstop technology is strong, giving it more resistance to tearing. This type of woven fabric makes it possible for the garment to be lightweight while still being safe to wear without it ripping while on the job.
4. Multi-Pockets on Pants and Shorts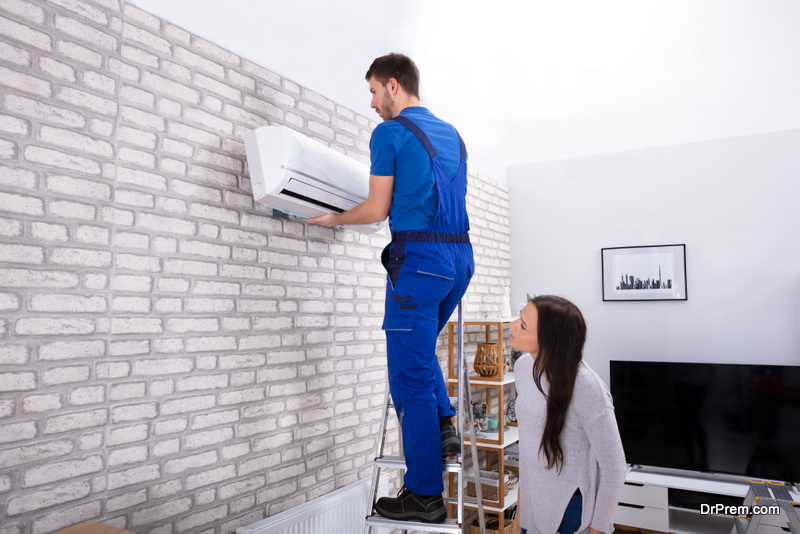 Pants and shorts that come with multi-pockets designed to hold tools make it safer and easier for your workers to perform certain tasks while on site. Look out for designs that include swing away pockets. This allows the wearer to tuck away the pockets when not in use or to carry tools in such a manner that their movements are not impeded while working.
The fabric should also be made with ripstop technology so the pockets are strong even when loaded with tools. You should also look for pants and shorts made with Cordura material. This type of advanced fabric gives additional protection against tears and holes that could be caused by sharp tools stored in the pockets.
5. Protection Against Heat Stress
Breathable fabric is essential to managing heat stress when your workers are performing tasks under hot conditions. But, other key features also help to make workwear more comfortable offering protection against heat stress. Cool workwear should have the following features:
Constructed with 100% cotton with square, open weave that offer more cooling than traditional workwear.
Lightweight while still being durable and resistant to rips and tears.
Heat stress can result in serious injury and even death if not managed properly and equipping your workers with the right workwear is one way of managing this issue. In countries such as Australia, it's also a legal requirement to ensure heat stress is minimised.
Final Thoughts
Workwear has, in many ways, replaced the traditional clothing worn by workers performing tasks on different sites. Different materials are used to ensure clothing such as Hi Vis shirts are properly designed to be safe and compliant with government regulations in the industry. Designs of pants and shorts also need to be factored in to ensure the wearer is safe while carrying out work with various tools.
To ensure your workplace meets the health and safety requirements of your industry, equip your staff by kitting them out in the best workwear. This way, you and your workers can have peace of mind their safety is being considered at all times in all the necessary ways.
Article Submitted By Community Writer