The appliances in the kitchen no doubt, take up a lot of space in it. A compact, modular kitchen would be the perfect option for those who do not use the kitchen much. These kitchens can be easily expanded when needed and then packed away afterwards to free more space in the room. Check out 5 such amazing compact kitchen concepts that will simply blow you away.
Outpost Add-A-Kitchen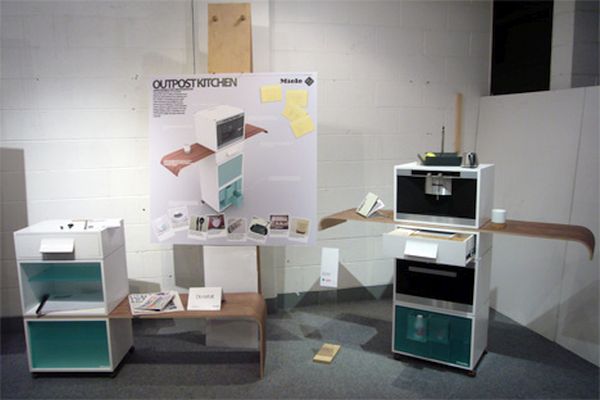 The Outpost Add-A-Kitchen can work great for small kitchen spaces. It features a two part system that comes with storage options, an oven, a coffee maker, an induction tea set, fridge cubes and eating surfaces all rolled into one space so that you have plenty of room on the countertop and kitchen island.
Multipurpose Kitchen Gadget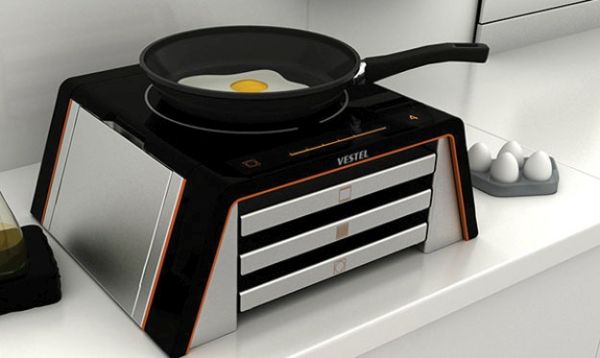 Designed by BuseUstun, this compact kitchen gadget infuses several kitchen elements into one design. The modular kitchen will function as a grill, induction hob and frying pan, all in one. It is compact in size and can easily fit small spaces. Plus, it does not require high maintenance, a boon for those who love to cook but hate to clean up afterwards.
nFridge Modular Refrigerator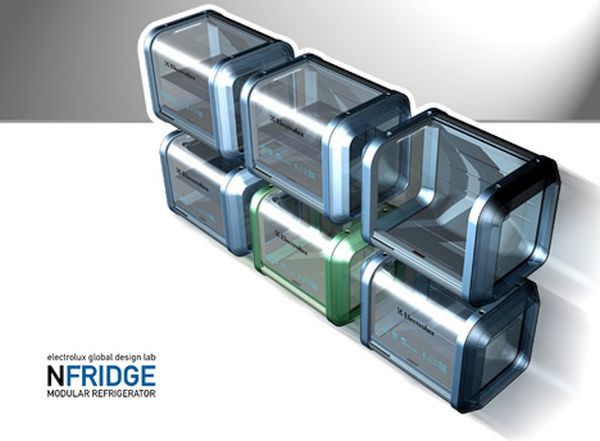 This modular fridge is in fact a number of cooling components aka cubes that can simply be stacked one over the other when needed. You can make do with just a cube or two for daily purposes and choose to stack on more cubes during parties or other events. The cubes are covered in dust/water resistant digital membrane that makes use of magnetic refrigeration to cool the contents faster than traditional refrigerators.
Accordion Expandable Kitchen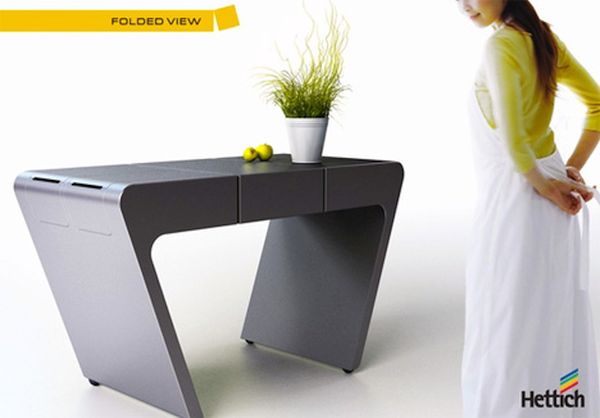 This geometric table is quite deceiving on the eye. What looks like a simple table is in fact, a fully functional modular kitchen. It stretches out like an accordion (hence the name) to reveal a chopping board, a sink and storage cabinets for utensils. Even the drawer covers can be turned over to double up as food preparation surfaces. Thus, you have a kitchen that doesn't even look like a kitchen, but offers you the functionality of one.
Electrolux Rendezvous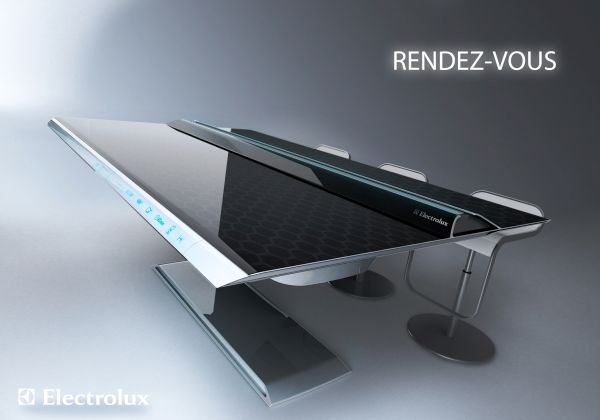 The morefuturistic kitchen concepts feature dining tables that can double as kitchens. The Electrolux Rendezvous takes on this idea and features a dining table with a smart surface that can also be used for cooking. The smart surface is filled with cooking zones complete with touch sensitive sensor technology. The base of the table also neatly hides an oven and a refrigerator, thus allowing you to enjoy all the perks of a fully functional kitchen without actually having one in plain sight.

Many households are opting for modular kitchens nowadays owing to space constraints. From multi-purposing basic kitchen elements to hiding the entire kitchen from view, these kitchens would definitely make a fantastic addition to any modern home.