Nearly every other individual has a tablet these days. These comparatively smaller devices are considered easier to handle and carry around when compared to laptops. While a lot of tablet designs are already available in the market, the hunger for more innovative concepts never fails to push us to explore new opportunities. As such, here are 7 amazing tablet concept designs which, if successful, would definitely revolutionize the tablet market.
MacView
Designed by Patrycjusz Brzezinski, the MacView tablet concept effectively replaces a laptop by featuring dual screens. While one acts as the device's home screen, the second retractable touchscreen will feature a fully functional keyboard that can be simply pushed into place behind the first touch screen when not in use.
Corning Tablet Concept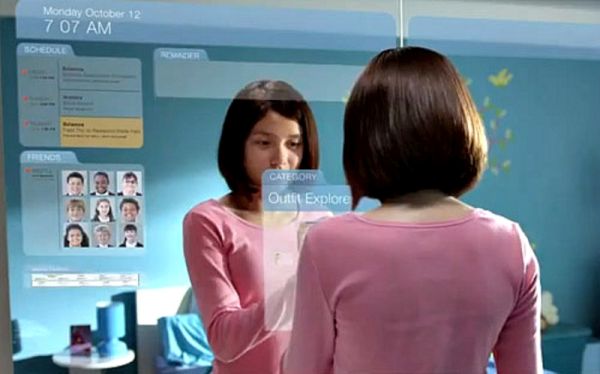 Tablet manufacturers are forever trying to find out more innovative ways to integrate these devices with their surroundings. One such concept by renowned glass maker Corning features a tablet that can project or share its content on a larger screen or wall.
MacBook Page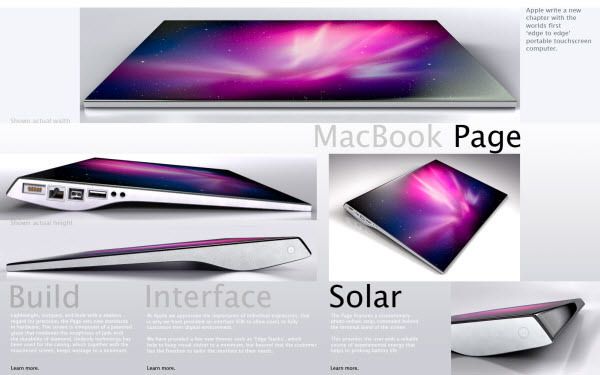 Designed by DevindhBaburam, The MacBook Page features a tablet that has the width of a standard A4 sheet of paper. It also features an impressive edge to edge interactive desktop and a hidden solar panel to charge the tablet.
Curved Display Tablet by Samsung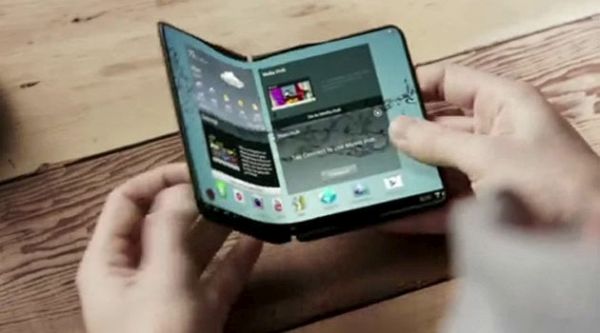 Samsung has already showcased its impressive YOUM flexible OLED display which enables smartphone screens to be bent easily. The company plans to utilize the same technology in its tablets, featuring thin plastic YOUM OLED display screens that can be bent or extended/rolled up into a wand when not needed.
Ecopad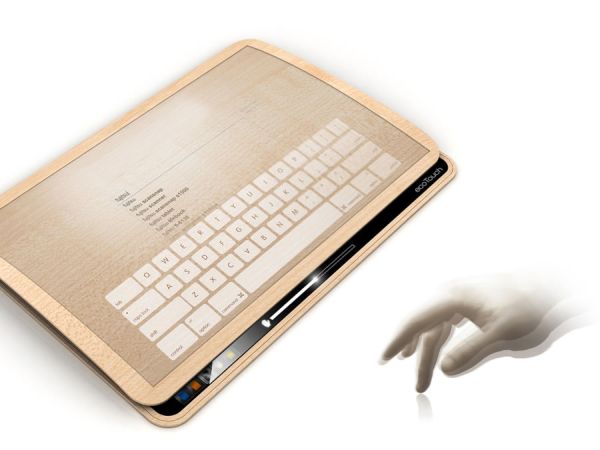 Designed by Yonggu Do, Eun Ha Seo and Jun se Kim, the Ecopad is a tablet concept that would allow you to generate electricity while you work on it. The tablet contains a nano piezoelectricity film right beneath the device's display. This film absorbs the touch sensation triggered when the user presses the screen and converts this into electricity that can be used to power the device.
Fractal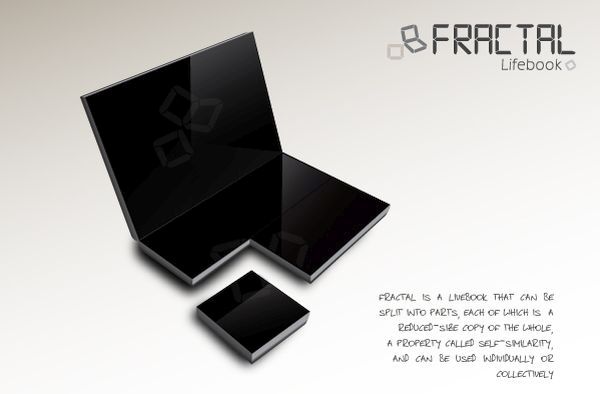 Designed by Pedro Calle, the Fracte tablet concept features a tablet that can be actually split into different pieces to work individually or be assembled together to work as one device. The individual units can work as a music player, pad or laptop that can be controlled via widgets or apps. The console can also feature independent touchscreens with different apps for each screen, thus allowing users to have maximum fun in the digital realm.
The Part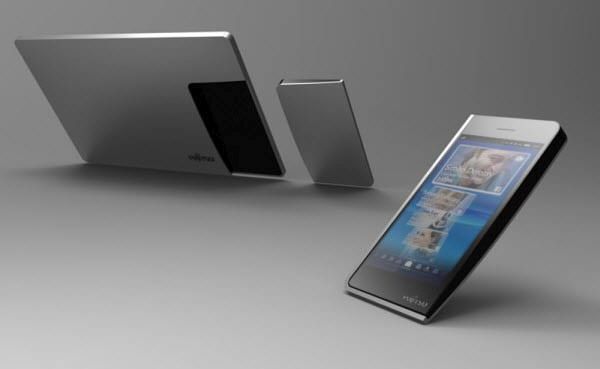 Another design by Younggu, Eun Ha Seo and Jun Se Kim features a tablet cum smartphone wherein a smartphone is a part of the tablet that can be simply removed and used separately when needed. This reduces the need to carry around two different devices wherever you go.

A lot of individuals as well as companies are coming forward with some rather impressive tablet designs for future models. From featuring independent touchscreens, retractable keyboards and even electricity generating screens to smartphones that can simply be removed as a part from a tablet, these concepts would definitely change the way we see tablets.