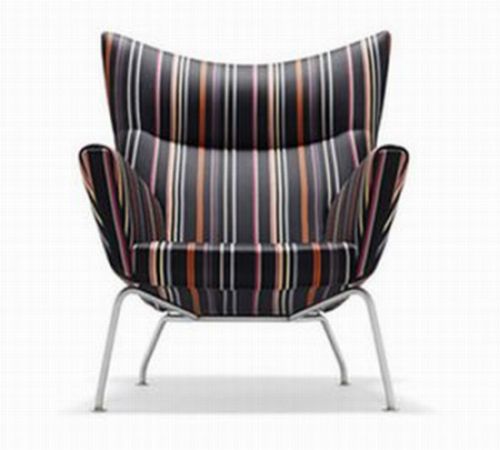 Christmas is almost here and shopping for this festive season is in full swing. People are scurrying around from shop to shop trying to find the perfect gift for either someone you love or maybe for yourself. So every suggestion is surely welcome and any product that looks snazzy and new is worth a look it. While it is nice to buy something flashy and very fun, it pays off more if one can buy a gift for long term use. That will not only put your cash to good use but will also remind you of Christmas of 2007 for a long, long time.

So here is another option for you to look at, especially if you are trying to furnish your house simultaneously at the same time. This is a beautiful and unique chair called Wingchair designed by Hans J. Wegner. The chair seems to be beautifully crafted and seems very comfortable. (Of course, one cannot judge comfort in picture but it looks really nice) The chair is colored quite elegantly and even the multitudes of bands that make it look attractive also do not shout out. Its style is simple yet it fits the more modern backdrop also very well.
While the cost of this beauty is not yet known (at least to me); it must be surely worth its price tag. The chair is sure to be a wonderful part of your home or even your garden and would fit in to almost every backdrop with great ease. Its designer surely has thought of every possibility for this chair to fit in to. So if you want to go out indulge yourself, then go for it.