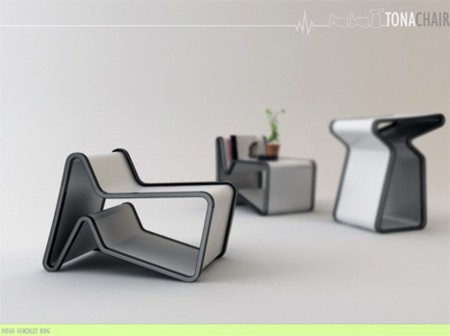 Being an ardent fan of dual-function designs, I'm really impressed by this unique furniture that changes its entire concept with a flick of finger.
Designer Diego Gonzalez King has given us a great design in the form of Tona chair.

The Tona chair is way different from any traditional chair. This chair can double up as a table too!
Keep it vertical and it will serve you as a chair, and flip it horizontal if you need a table. You are even free to take it the other way round, by opting for a tall table and a chair with a big seat.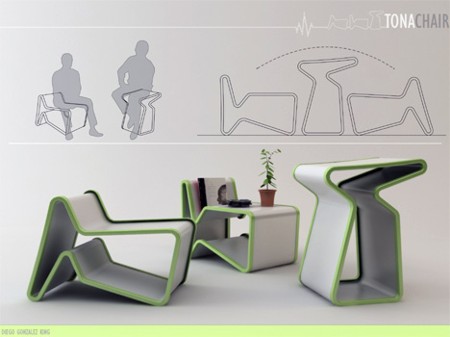 All this mix-n-match is possible due to the unconventional shape of the Tona chair which is miles away from the restrictions of any code of conduct.
After all, the essence of designing is freedom from all fixed forms.