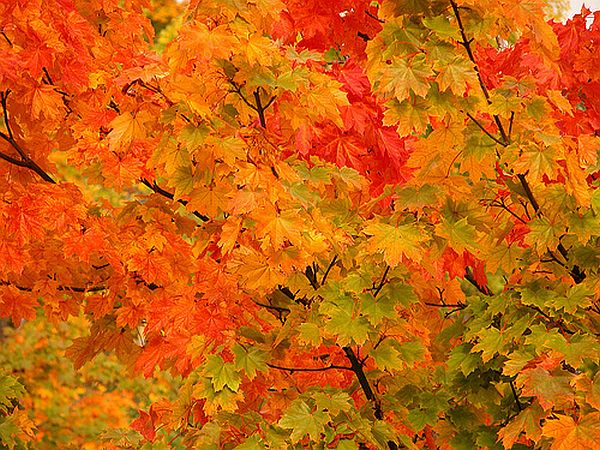 It is the month of fall yet it turns all in sight ablaze! Autumn gives us hues of yellow, orange, burgundy and red. Vibrant reds, then oranges and yellows even as they move to earthly brown and finally form part of the soil. While most praise spring, I personally love all shades of autumn, even though it foretells the coming cold winters.


The word 'autumn' is derived from the French word "automne", and became popular in usage for the season since the 16th century. The North American name for the season, 'fall', probably derived as a contraction of the phrase "fall of the leaves", and since became used interchangeably.
Although color change in leaves occurs wherever deciduous trees are found, coloured autumn foliage is most famously noted in two regions of the world: most of Canada and the United States.
Hope you enjoy this nature's palette of autumn colors as much as I have in putting them together!