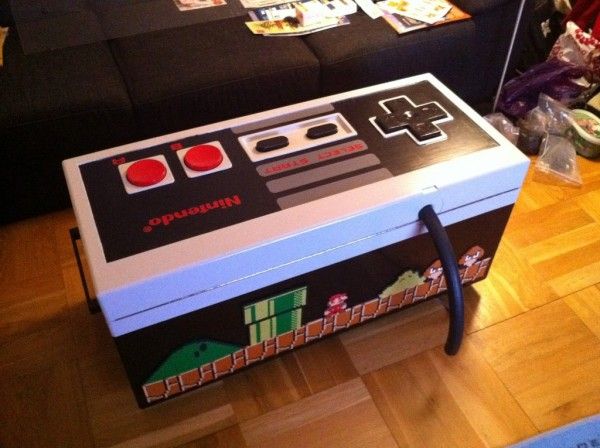 Well, wonders never seem to cease, and this time it is in the form of a heartfelt yet meticulous conception from a man named Jocke. Though the exalted Nintendo Entertainment System (NES) was launched long back in 1985, the designer has stringently held on to his ardent reminiscence, and has actually managed to create a conception imbibed with dollops of practicality. In effect, he has contrived a coffee table that dually acts as a playable NES Controller.
The news and specification for this conception was posted by his friend and a user by the name of Cybergern in Reddit. According to the post, with only $200 in materials and 70-100 hours of labor, Jocke had fastidiously transformed some pieces of wood and electronics into this simple, efficacious yet earnest piece of artistic furniture. Touted to have enough space for storage of video games, the "'table" can conveniently connect to a NES for the old times sake!
The creator himself said:
The really cool thing about this coffee table is that it is completely playable, all the buttons are entirely functional and it can be connected to a normal NES console and played like a normal controller.
Via: HapHappy