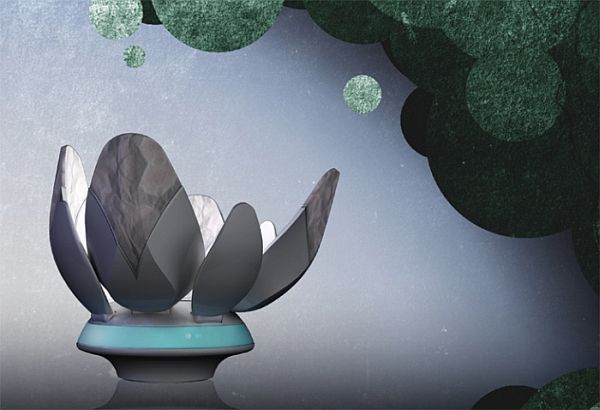 Illuminating you dwellings with different options can alter the whole mood of an area. Everyone wants to add that special touch in their homes in the form of lights. Alexandre Lasnier, after taking inspiration from the plants and the relation they share with the sun, has designed the Nogloom mood light. As the name suggests, it will throw away all the gloominess out of your space and make it sparkle with its glowing capabilities.




The lamp has been carved in the form of petals which unfurl and move to spread light. Nogloom comes embedded with 12 LED lights and four photo sensors. These photo sensors effortlessly identify the light conditions after which the petals spread out and turn toward the gloomy part. Using revolving motors and cog drivers, the non-ending screws move the petals flawlessly. These petals have some special springs attached to them. Photo sensors come with added glass protection.
The flower-shaped Nogloom will make sure that it adds some special essence to your dwellings with its pleasing design and lighting capacity. So, see the lamp bloom and spread brightness every time your house gets engulfed with dimness. Nogloom mood light without any hitch will kill all gloominess!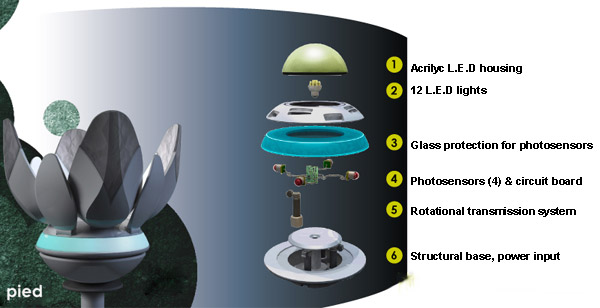 Via: Alexandre Lasnier