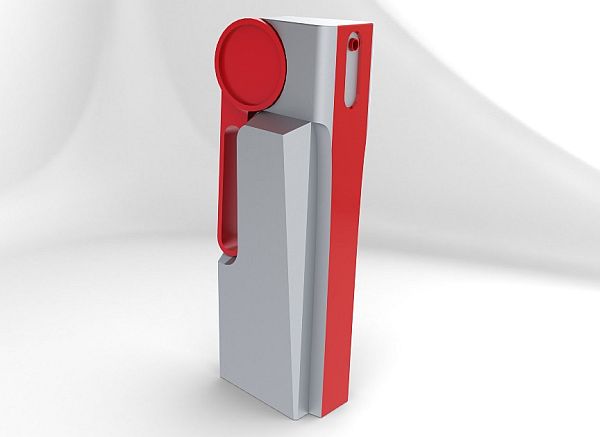 Electric short circuits due to myriad reasons could lead to fires in urban spaces. It in an exigency for which everyone needs to be prepared. Keeping in mind the growing gym culture in cities, a new fire fighting equipment has been designed precisely for gyms and fitness centers. It is modeled to be in sink with the gym ambiance and it is very simple to use.
Most of the fire extinguishers are tedious to operate and need training sessions to get a hold of their working. But this new Gym centric fire extinguisher is extremely simple and easy to use, and doesn't have the confusing controls. It can be used to douse fires over large spaces with relative ease.
Its design is inspired from the work out machines and the physique of gym goers. It embodies the overall fitness values and blends with the gym and health feel. The most important thing kept in mind while designing this extinguisher was that the response time to fire emergencies should be kept to a bare minimum to alleviate losses. This device being simple to use, can be operated adroitly even by a first timers with ease and hence, it reduces the response time.
It is a creative safety device custom-made for gyms and health centers. Its design epitomizes the core values of being healthy and fit, and its inclusion to your gym would also augment its security towards arson.
Source: Jonathan Ota