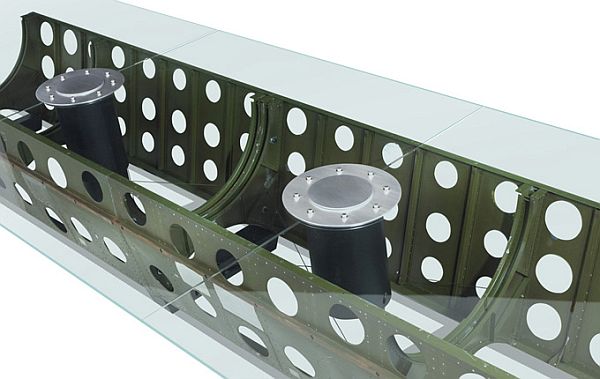 Designers think beyond set norms and anything under the sun can serve as a raw material for their creations. You must have heard of tables crafted from wood, plastic and glass, but how about a table made from KC-97 airplane parts? Lending a sky-high experience to your meetings will be, KC-97 Fuel Cradle Conference Table.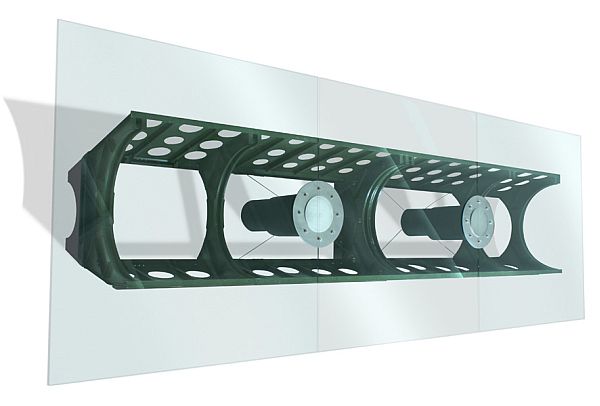 The furniture item will come with a ½" glass top made to rest over a base fashioned out of airplane parts. It has been crafted in an elongated fashion, which will allow a generous number of people to sit around it. The Fuel Cradle Table can be either powder coated or left in its real form, which will give it an airplane feel. An aluminum tube has been used to customize data ports. The tube is further covered with aluminum plates which lie over the glass top. This makes the it all the more stable and usable.
The table looks very neat and all the airplane parts have been placed in a skilful manner. The MotoArt KC-97 Fuel Cradle Table will make you feel as if the meeting is being held in an airplane.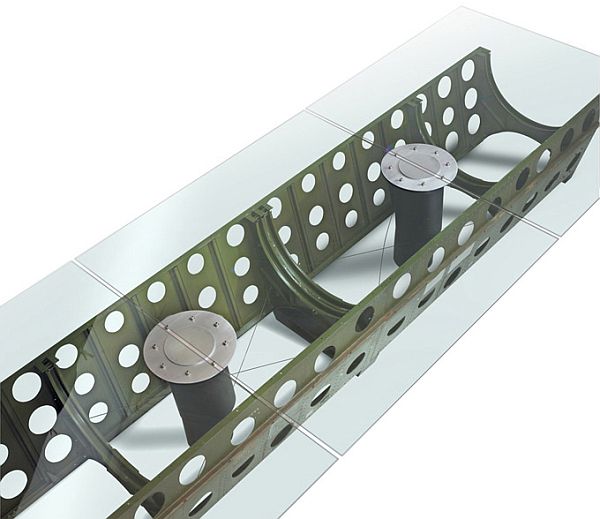 [Thanks MotoArt]