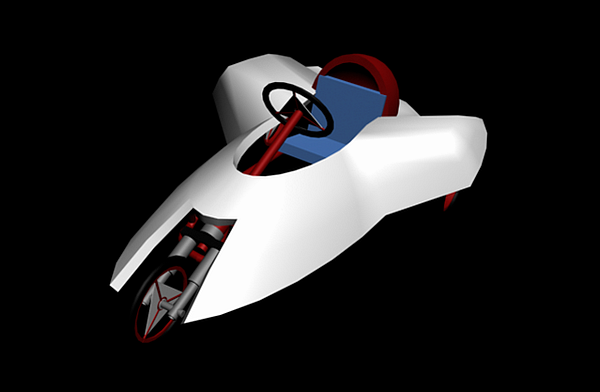 Cars are nothing but gas guzzling beasts, which add harmful gases to the atmosphere. Is there any option to delete the emissions? Yes, there is one in the form of the Cycle Car. Henrique Cristo has designed a vehicle, which looks like coupe but works like cycle.

Cycle Car is an energy-efficient way to ride around the city, which will also keep you fit. With life moving at a fast pace, it becomes very difficult to take out time for some kind of an exercise routine because of a packed schedule. But the eco-friendly coupe will make sure its rider stays in shape. It has been fashioned in an eye-appealing manner and will be an instant hit because of its elegant looks.
A fun vehicle, it can be easily parked in a garage, outside shopping centres and even office area. With its sleek facade and emission-free nature, Cycle Car will fit perfectly in any urban area. So, pedal this car to stay healthy and keep the environment clean.
Via: behance