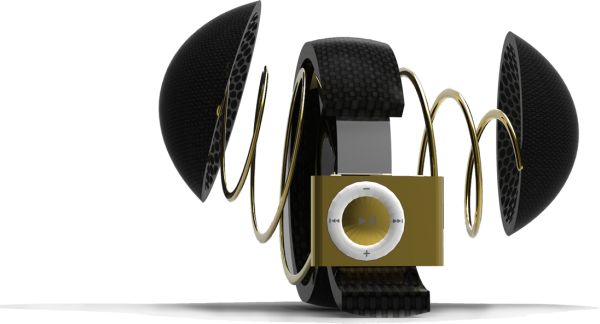 Docking station's always come with a hitch of not being standardized and mostly designed for a specific make or model. But Joanna Galwa's docking station for MP3 players is an easy to use gadget which can be used for iPhones and iPods.

Its globe/sphere shaped, black colored design comes with speakers that are concealed. Devoid of cables and powered by an internal battery, this easy to carry station generates sound and plays music straight from an MP3 player. Steering the sound are the springs fixed to the speaker. With a compressed size of 15 cm (of the sphere) it comes with an open version – speakers at a distance of up to 10 cm from the station on each side. Easy closing is achievable because of its small size which can rest on the base, restricting the ball to go around by balancing it.
Next time while packing for a vacation, don't forget to carry your own docking station for experiencing a musical journey.
[Thanks Joanna]