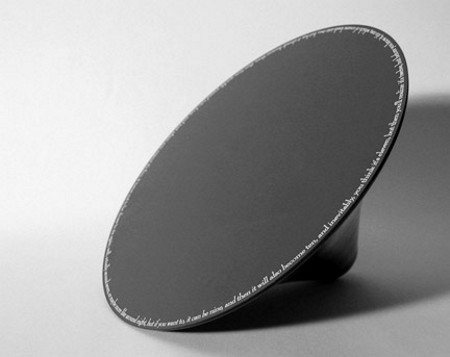 About Time is a unique table clock that does exactly the opposite of what we would normally expect from a clock! Dutch designer Buro Vormkrijgers' rotating clock totally eliminates the minute concept from its mechanism and reveals the approximate time on an hourly basis.
The cone-shaped clock reveals the passage of time by gradually rolling around your desk. The clock features a long continuous sentence written on its face in a circular way. The continuous sentence carries the description of each passing hour, seperated by commas. As the clock makes the slow rotations on your desk, each hour is representated by a phrase like 'It's about six o'clock' or 'it's almost seven now'.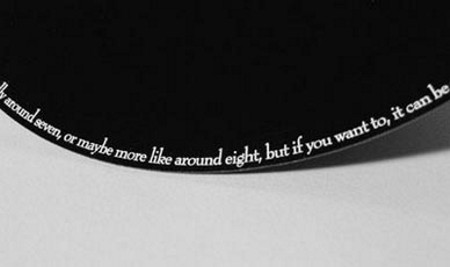 Its a soothing relief from the over-anxious lot of clocks which panic you every minute or second.
The clock is made from black anodized aluminum and measures 230mm wide x 90mm.
Get one from Generate for $179.