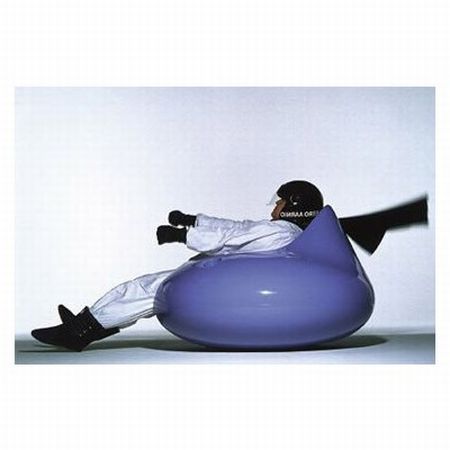 If you are someone who doesn't like cricket, if you are someone who doesn't find yourself screaming in front of the LCD's as soccer is being played, the this piece is for you. The Italian designer, Eero Aarnio has designed this particular chair for all those whose adrenaline rush with the speeding cars at the Formula 1 racing tracks. Yep, this creation is a dedication to the spirit of Formula one and as you can see it is a chair.

The designer is know all around the world especially with the Hollywood people as his cool pieces have been in use for movies, songs and even fashion shoots. Describing this particular piece Aarnio says,
When looking at a Formula1 race car from above there are two very wide 'armrests' on either side of the driver, and looking from the side there is a high headrest. When you take out the wheels, what is left is clearly a FORMULA Chair and they both move about although the car is faster.
This one is available in eleven gorgeous colors and the dimensions measure 50.4″L x 51.1″D x 31.8″H. Available at an appropriate price of £1,500.
Source: Lussorian