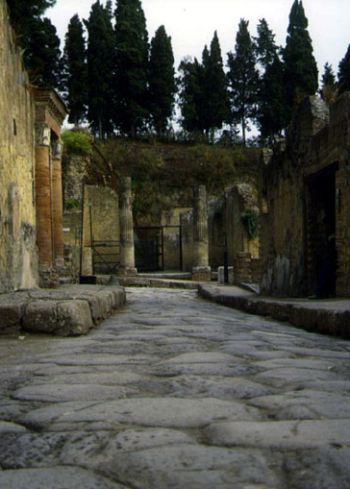 With all the technological advancements in the last century, astronomy can now reach beyond our solar system horizons exploring the 'never known' most happening outer world.
True, news of outer world-discoveries are no new to us, but do you know, ancients Romans used astronomically aligned grids to build their towns, and that too without all these presently available sophisticated gadgets, telescopes, radars and satellites?
An Italian study discovered this amazingly engineered architecture in virtually all Roman towns in Italy. It is found that the majority of Roman towns in Italy are aligned to sunrise! This is again related to important sacred festivals or to the cardinal points.
Examining the orientation of some 38 towns in Italy, a part of the research is published in Magli's book "Secrets of the Ancient Megalithic Towns.'
According to Discovery News, Giulio Magli, of the mathematics department at Milan's Polytechnic University said,
It emerged that these towns were not laid out at random. On the contrary, they were planned following strong symbolic aspects, all linked to astronomy.
Interestingly, towns with two clear main roads have their grids' axes oriented in relation to the rising sun's movement at the eastern horizon over the course of the year! To discover how astronomy is related to architecture, Magli has used archaeological maps and precision magnetic compass on site.
If you want to read more on the research, visit the physics Web site maintained by the Cornell University in Ithaca, New York.
Photo: Discovery