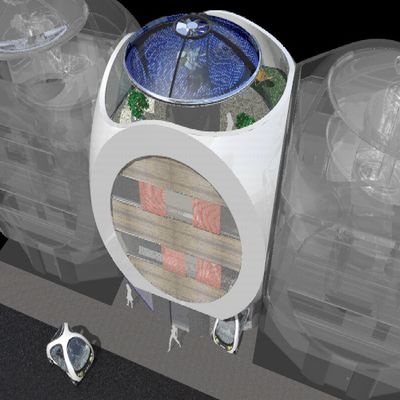 The name may sound strange and funny but the concept is rather an interesting one. The 'Dice' house is a zero carbon home. Yes, and not only this its design is an eye catching one indeed. The dice house will measure an exact 9 x 9 x 9 m cube and will have an octagonal base set apart from the front to add beauty to the outline of the dice. Both of the sides have huge number of openings which will ensure an access to almost every place.
The dice homes can either stand alone or as a strand, one attached to another, with solid walls in between. They will even support a grass roof or a greenhouse space. These are divided horizontally into three, each floor distinct from the other. Well, it seems this is the future of houses.
Source: Sybarite


Thorough research is needed in creating a website. And not to mention extra efforts to learn how to make a remarkable site, which can achieved through getting the 70-554 certification. Research is required in finding the best business hosting service available. There are many hosting services like lunarpages which also offer free or cheap domain name registration as well. Besides hosting, a good site design is also require. The web site design can be purchased; there is a number of amazing flash web design for sale. To boost the marketing of the site a good internet phone service is needed. This too can be searched for in the search engines.