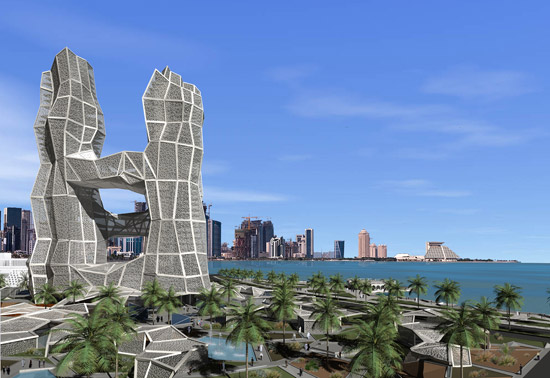 Alpha Project, an innovative design spectacularly combines advanced building design and with rich cultural heritage of the city of Doha. Designed by Spanish firm X V Studio, the project recently won an international competition for a mixed-used development in Qatar.
The design is an independent eco-system formed with the amalgamation of ancient design engineering with the available natural resources. The Alpha project ensures stable living conditions in harsh climate through various sustainable measures such as the use of wind, water and sun as the primary energy sources. The project consists of two towers, each of which acts as a natural wind tower and are embedded with photovoltaic cells to harness solar energy.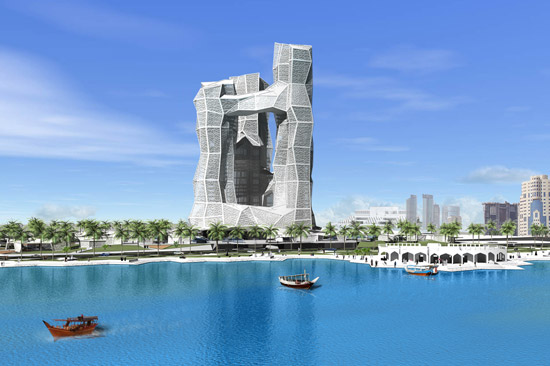 The towers and bridges blend together to work as a whole and frame the core to facilitate natural pressure ventilation. Taking a clue from ancient architectural techniques the unique skin of the building is based on the ancient Arabic pattern of the girih tiles which also defines and shades the semi-outdoor spaces throughout the interior of the building and extends outwards. The Alpha project provides for desalination plant to provide clean drinking water. The exterior pergolas shade the pathways that wind through the landscaped gardens which facilitate rainwater collection for irrigation besides lending beauty to the surroundings.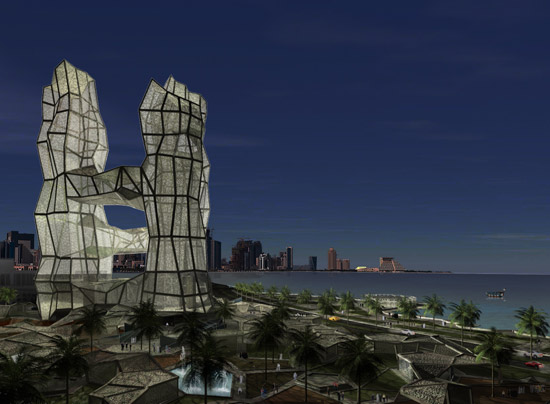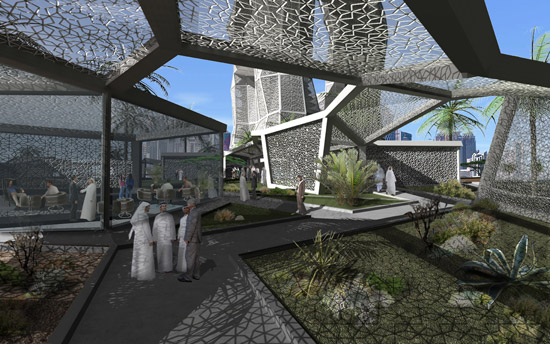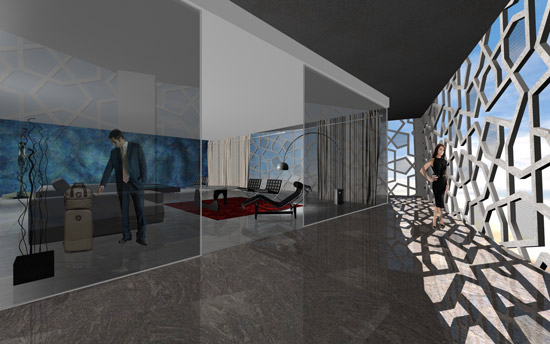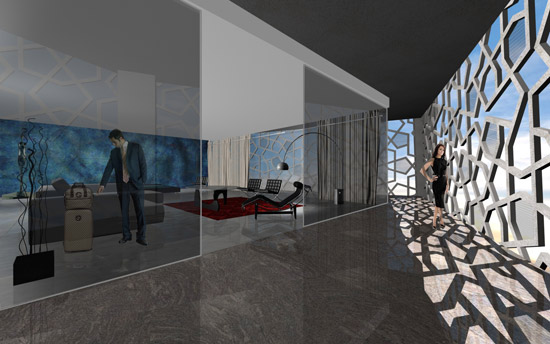 Via: Design Boom