Bathtubs are more than just something to get a quick soak in. Check out these incredible bathtub designs.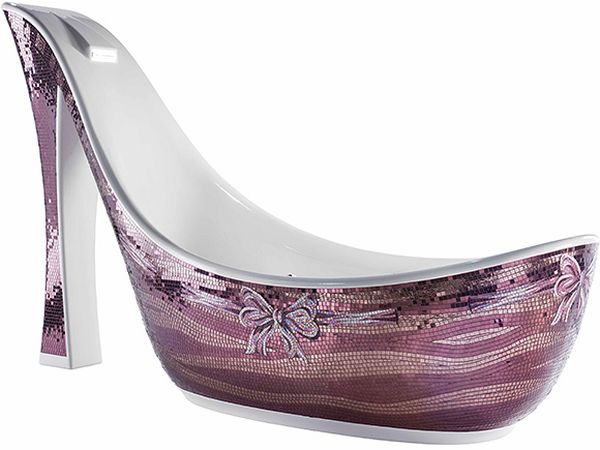 Shoe Bathtub – This is the brainchild of Italian designer Massimiliano Della Monaca . It is covered with expensive glass mosaic in a technique that stands out from the rest of the conventional geometric shapes. It is shaped like an elegant pump shoe with a towering heel and is perfect for a shoe lover. It costs "just" $17,000.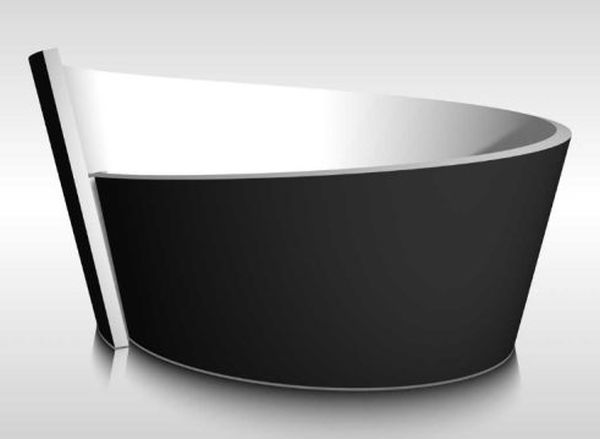 Artistic Bathtub – It is designed by artist Tetsuya Nakamura, and this magnificent design costs $26,000. According to the disclaimer, Nakamura's heavy stress on form  and relative disregard for function  means users should enter the tub at their own risk and the artist and dealer assume no responsibility for injuries or accidents that may occur.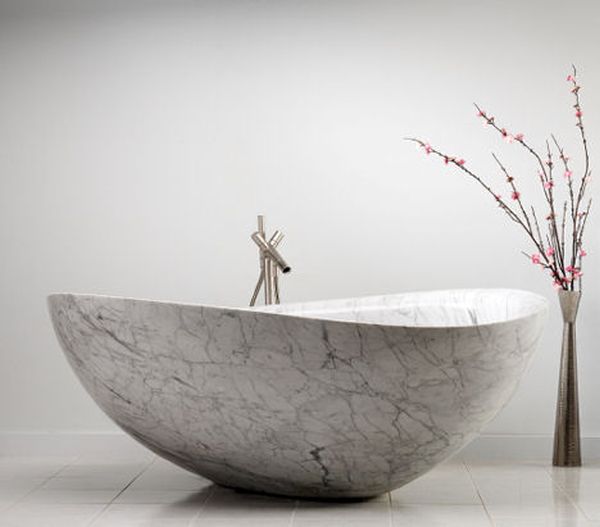 Stone Forest Bathtub – Stone Forest took a giant rock and hollowed it out. The end result is a beautiful piece of artwork and as you guessed, very heavy.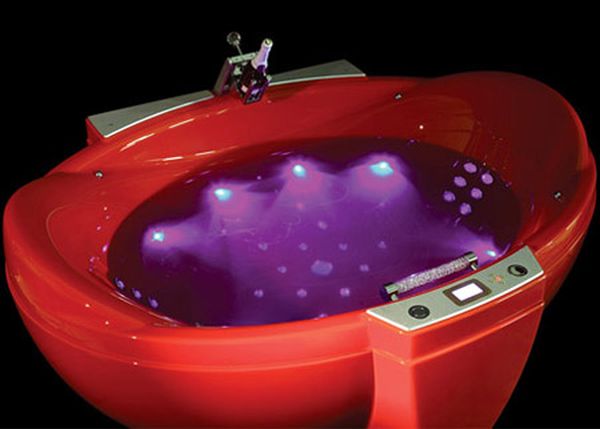 Red Diamond Bathtub – This Red Diamond bathtub is in all probability the most luxurious bathtub ever made. The features include two waterproof HDTVs, GSM remote control, console with massive gold frame (42 g 18 k) and Swarowski crystals.The price, which is no less than $47,200, is no less amazing.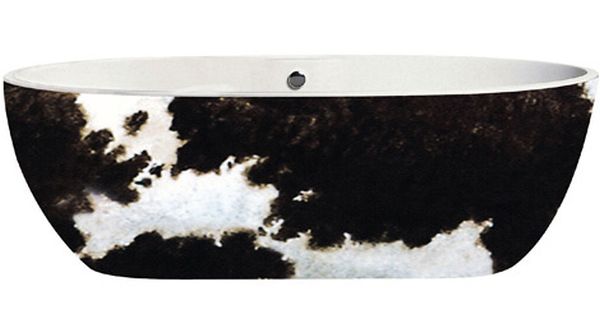 Animals Stone Bathtub – The Stone One leather bathtub from Aquamass has a contour that assortment of highly ornamental finishes. The simple oval shape of the tub is easy to customize with exterior finishes to express aspects of the owner's personality. The price is only(!) EUR €10,950.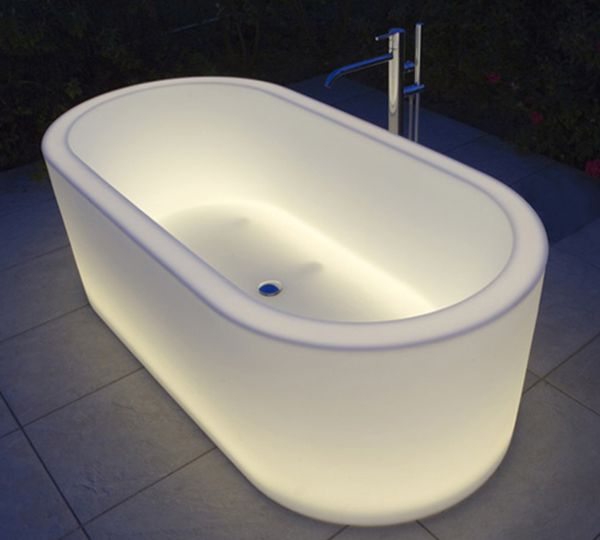 Illuminated Bathtub – This self standing, polyethylene, illuminated bathtub, comes with a set of installed halogen lights or an internal multicolored programmable LED light unit. It is available in  white, fluorescent orange, lemon yellow, pink, and red. The cost is $1,399 and $2,499 extra if you want the LEDs) . It is created by designer Jan Puylaert.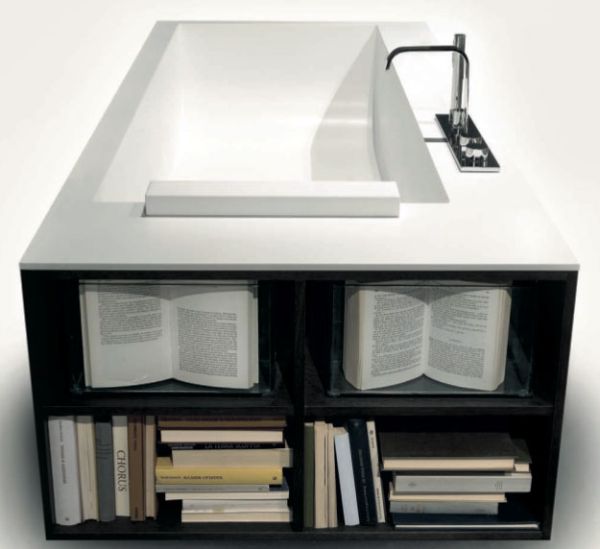 Bathtub Bookcase – This is a must for any bibliophile. Aptly named Biblio, it is a design project by Antonio Lupi and features a book case at the back side. This bathtub is made of resin and wood. Consider the amazing price  $17,300 if you are interested.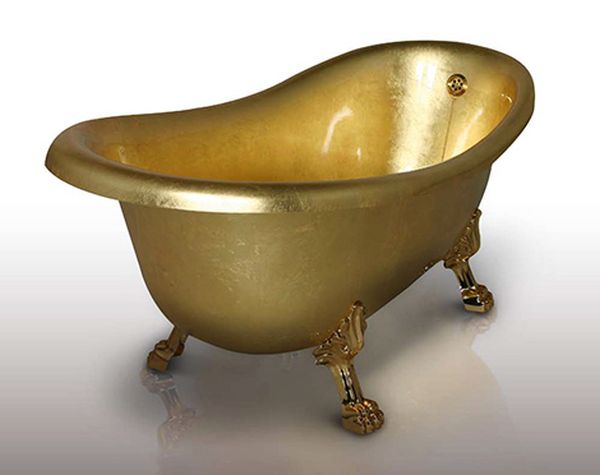 Golden Bathtub – This dazzling bathtub that belonged to a Japanese hotel chain was made of 18-karat gold and stainless steel. The 71-centimetre (28-inch) long tub weighs 80 kilograms (175 pounds) and has an estimated value of 120 million yen (one million dollars). In 2007 it was stolen from the resort, unfortunately.