Mobile Phones have moved over from the basic functions of texts and calls and have evolved into something which we need for our survival, to say the least. Here are some futuristic smartphone concepts which we wish start coming on the market soon.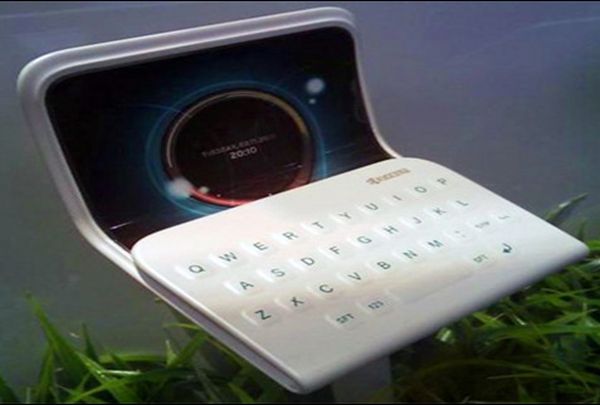 Kyocera's Flexible, Folding Phone Concept
Kyocera's EOS folding concept phone incorporates a flexible OLED screen, changing its form from a clamshell into a bit of something that has a resemblance to a wallet or clutch-purse.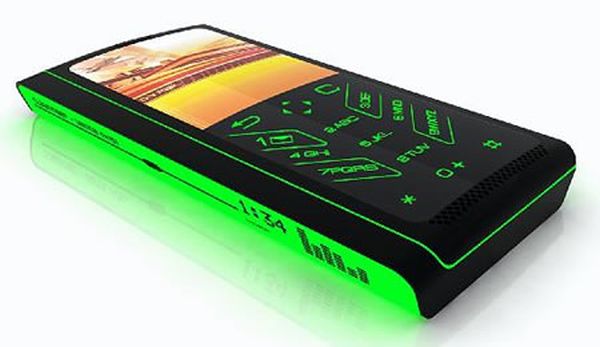 Multimedia Concept Phone
This is the brainchild of designer Jakub Lekeš . A sliding touch screen QWERTY keyboard is concealed under the display and there is a 4.3 megapixel autofocus camera with digital zoom on the rear. The most exciting feature is the side of the phone that shows the running track.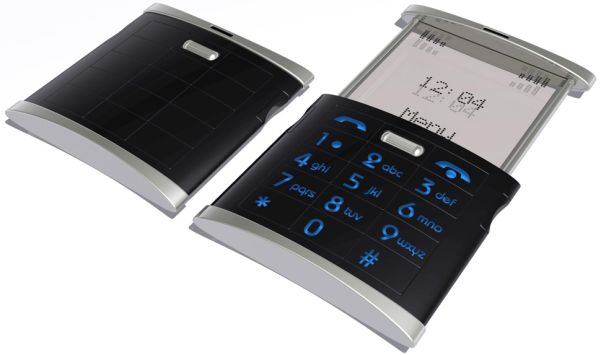 Eclipse Intuit Phone
Eclipse Intuit phone designed by Eddie Goh. It has a powerful 5 megapixel camera with built-in software for editing and uploading pictures to photo album, slide-out touch keyboard with tactile feedback and a huge touch screen front and center. Parts of the phone are made from a chemically based thin solar skin to charge the battery when it's exposed to any kind of light. No more battery issues!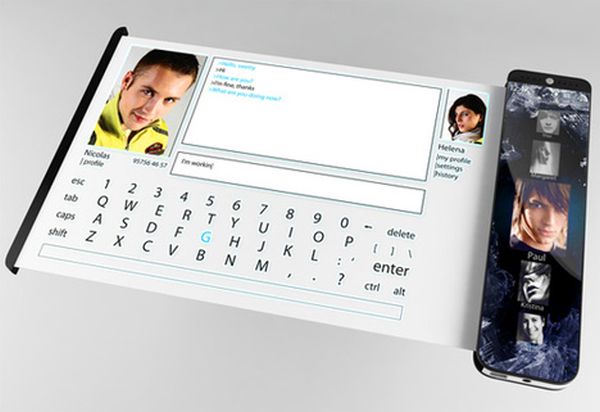 Mobile Script
This phone cum laptop packs a tiny front touch display plus a larger screen on the inside of the handset. The screen can be pulled out and become an even larger display converting the device into a mini laptop. The "Mobile Script" mobile phone does not require a plug in charge. The case is covered with a nano material, converting the Sun light into the energy .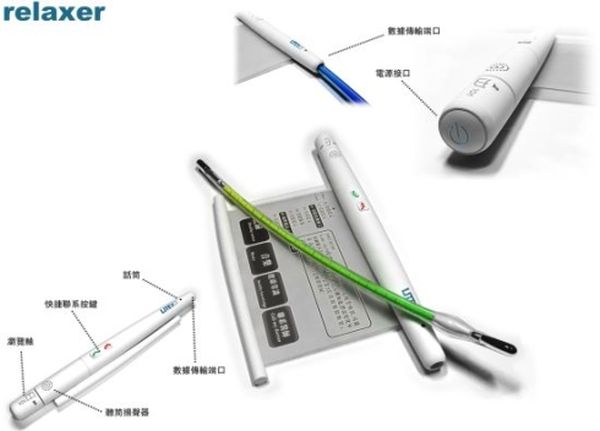 Relexer Cellphone
Designer Lu Yin has designed a mobile phone called "Relexer". Aptly named, it also functions as a medical gadget to assess the health of the users. It has an integrated thermometer that can be worn around the wrist like a normal accessory bracelet, but the cell phone measures the temperature and other severe discrepancies in the body, indicating if something is amiss.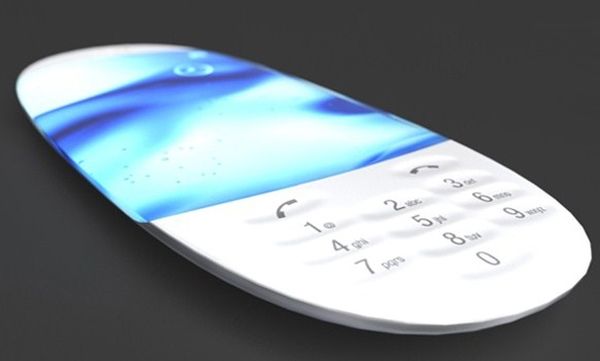 Nagisa Phone Concept
This amazing phone concept is by Mac Funamizu. This smart phone has some unbelievable features. The dented keypad is designed to resemble the look of a wavy sea bed and the screen is designed in such way that it turns almost 180 degrees.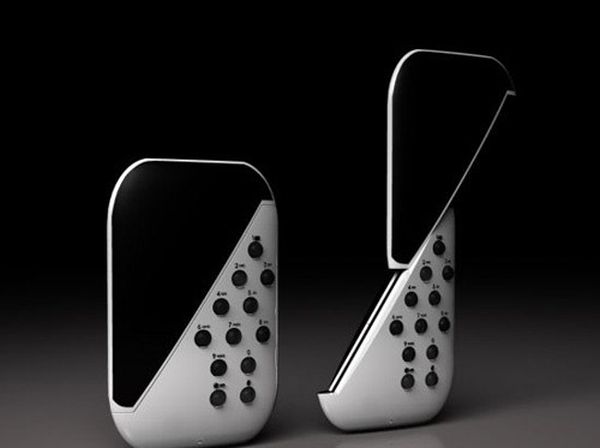 DYA Phone: A New Concept
This DYA phone renders a whole new meaning to the word slider. DYA phone has a design that uses diagonal cut and becomes compressed when not in use.