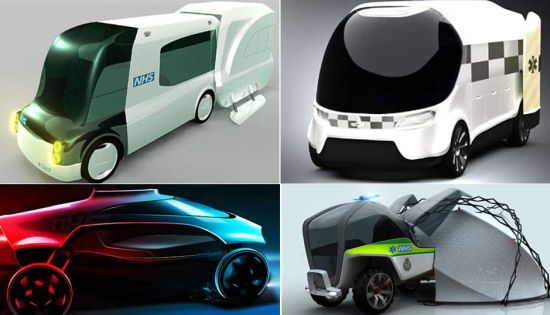 At the Royal College of Art (RCA) exhibition in London, designers are showcasing the ambulances of the future. The 'Healthcare on the Move' exhibition features concept models for the futuristic ambulances. These concepts have been designed by students (Masters in vehicle design) at the RCA. Their main aim was to integrate all the technology required to suit the specialized training of mobile healthcare professionals. The concepts include off-road vehicles that double as semi-permanent treatment rooms and full-blown mobile clinics. Let's take a look at some of the highlights from the exhibition.
Shell by Rui Guo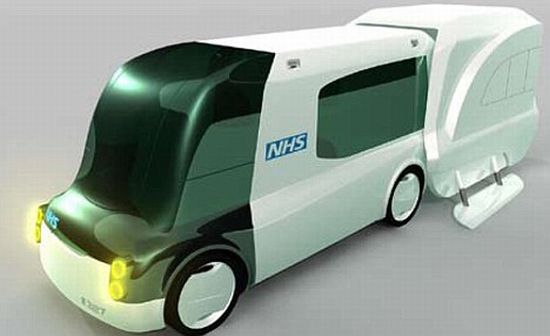 The urgent response vehicle has detachable shell that increases the treatment space. It is designed to deal with a large number of emergencies instantly. It helps the professionals to provide hospital treatment in the home.
Autocare by Augustin Barbot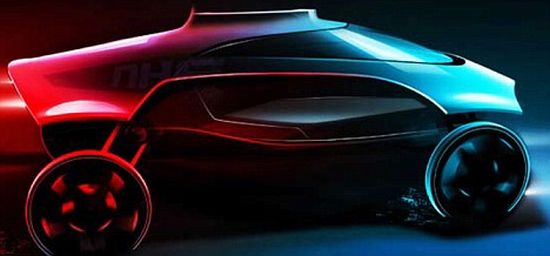 This futuristic ambulance has off-road driving capability and features a driving seat that ejects paramedic outside vehicle in the James Bond style. The seat also acts as a backpack fitted with kit, including syringes.
Morphing Interior by Miika Heikkinen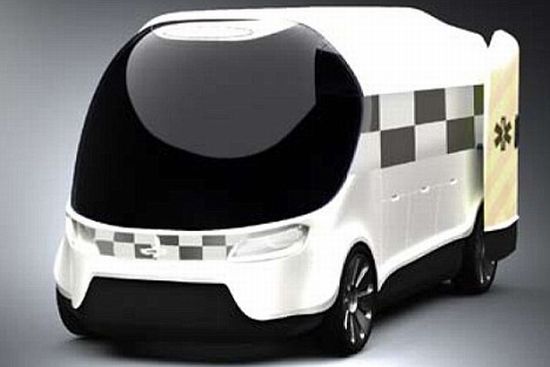 This concept features soft silicone surfaces interior that changes shape to deal with different kind of emergencies. Ultra-thin displays and portable video units are there on the walls. Doctors, economists and the London Ambulance Service was also a part of this design.
Mobile Treatment Unit by Niki Merriman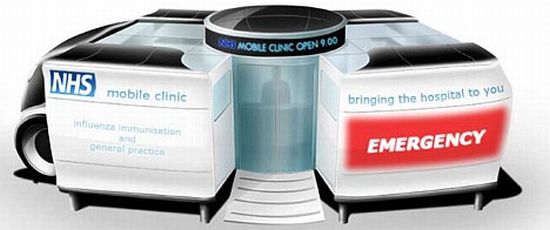 This ambulance aims to offer hospital care to remote communities. It comes with pivots in middle, so that it can easily navigate urban and rural roads. The best part is that the vehicle expands to increase the treatment space.
Ladybird by David Seesing
The Ladybird concept is fitted with expanding treatment tent (tent-like rigid canopy) that protects doctors, patients and kit from extreme conditions. The vehicle will allow complex treatments to be carried out in the most unapproachable areas.
RCA designer Rob Thompson cited…
This is serious stuff – our students are designing for top manufacturers like Mercedes and BMW. We've got designs which show how you can take a slice of hospital into the community.
We agree that this is really some serious stuff. These concept ambulances promise to improve on patient safety.