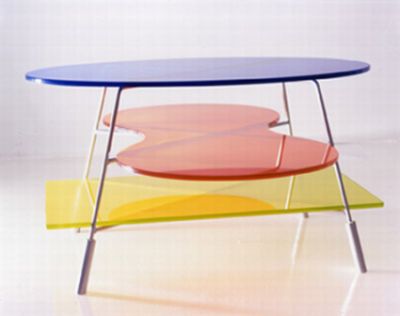 The amoeba-like shapeless furniture in a motley of colors adds zing to the environment of your home. It makes guests notice the life that colors put in your house, as what probably flowers would do to a garden! Another entrant in the spunky furniture genre is the Aura coffee table.
With a metal chassis, the sheets of glass are water color-based and can be customized to your senses by adjusting their positions.The dimensions are 30″ D x 36″ W x 19″ H, making it spacious enough for coffee dates. And this seemingly delicate piece of home decor is sturdy with its 12 mm thick glass tops!
So, add this kaleidoscopic array of furniture to your home and make it a real treat for rods and cones of the guests!
Via: Karimrashid