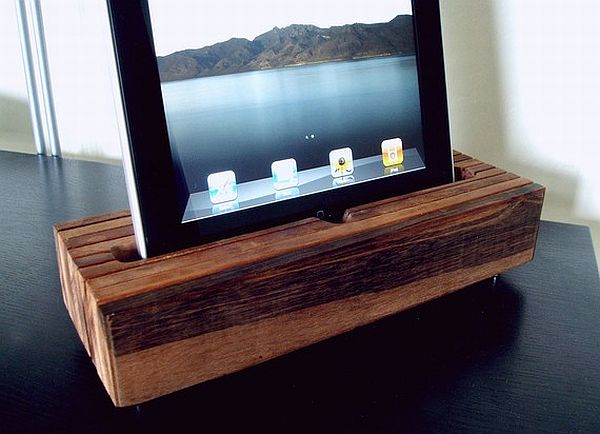 iPad is really loved. With its launch so many designers have specially made stands and covers for this sleek beauty. When we think that the list has ended, another product comes to our notice fluffing up the list further. A cradle has been customized for the iPad and it comes complete with a charger and sync cable.

It has been aptly designed on which your iPad can rest like a child while getting pumped with more life in other words you can also use it for charging. Carved out of reclaimed Brazilian hardwood, the cradle comes wedged with feet made out of metal which make it all the more stable. The bottom can be made in flat or round manner as per one's wish. The cradle looks like a normal piece of furniture and seems good even if an iPad is not placed on it. The cradle has an extension cable which means you can place it anywhere and the cable reaching the socket won't pose an additional trouble.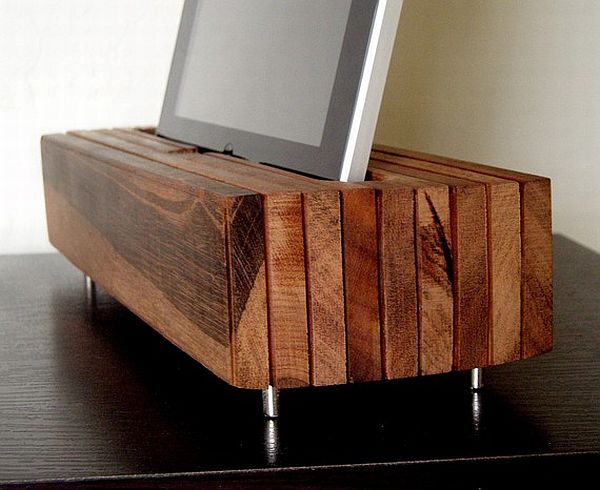 Each piece has an identity of its own and no two pieces are mirror images of one another as they have been crafted with hand. All have different marks, color, texture, grain patterns and knots giving each piece an identity of its own. It looks like a piece of art and will make the area where it is positioned all the more presentable. Charge you iPad or sync it with your computer, this cradle can do all. The cradle has9 7/8″W x 3 3/8″D x 1 7/8″H dimensions and can be placed both at home and in office.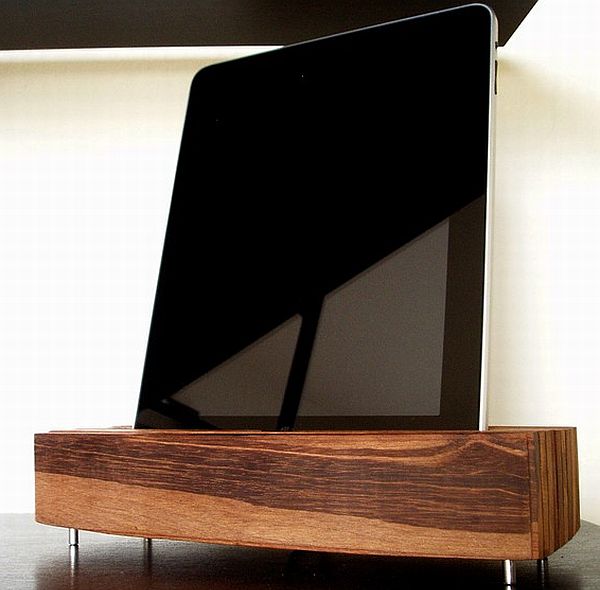 So, get this cradle which will easily act as an Apple sync cable, Apple wall adapter and Apple extension cable for wall adapter. This multipurpose, natural, modern looking tool will make your iPad look all the more elegant and attractive.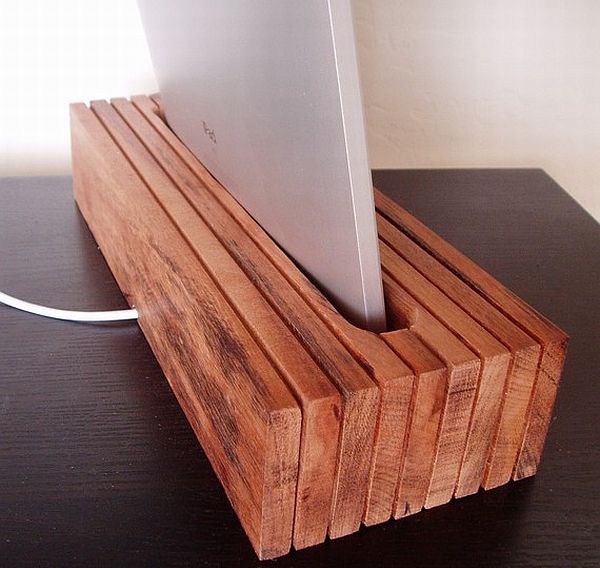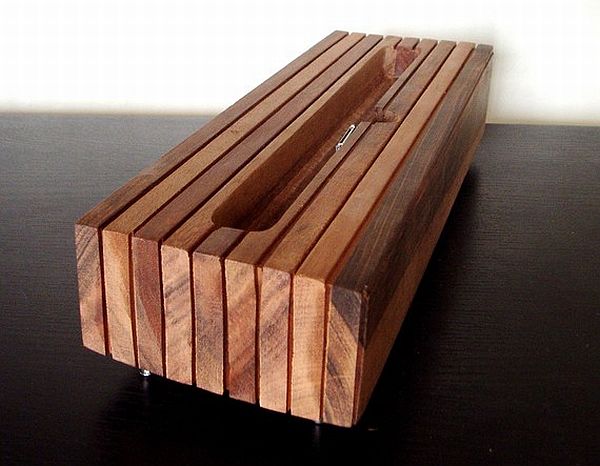 Via: etsy