AppSeed is a tool that transforms sketches into an app prototype. AppSeed lets you take your sketches and make them into functioning prototypes, bridging the gap between pen or paper and digital, through computer vision. It allows you to sketch your designs as you normally would and then manipulate your sketches directly on your phone. Unlike similar products, the use of computer vision speeds up the process and understands your sketches. It helps to make your sketch into a functioning prototype running on your phone. AppSeed uses computer vision to make the process of going from a sketch to a prototype faster and smarter. Using computer vision, the app eliminates the lengthy process of cleaning up and digitizing the sketches.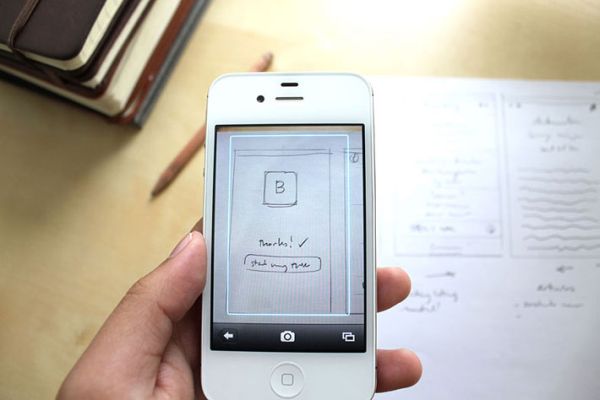 Benefits of AppSeed
Captures your sketched design through your phone camera
Identifies contained areas of your sketch
Allows you to make them into a number of UI elements, including buttons, maps, street view form text inputs with more to be added based on your feedback. The app recognizes UI by looking patterns that the AppSeed team has programmed in.
Allows you to run the prototype on your mobile device
Allows you to share the prototype as an HTML5 prototype with others
Send the designs to a layered Photoshop file for editing
Definitely helps to speed up the process from the beginning stage itself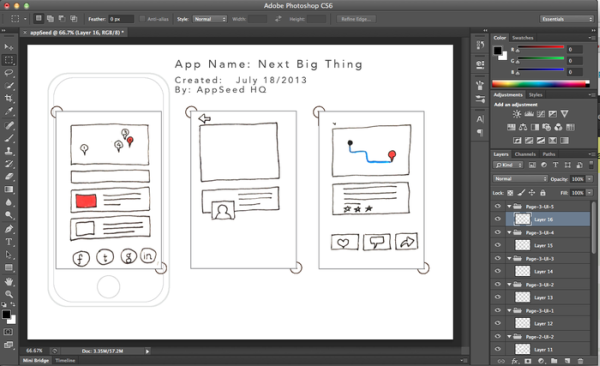 Appseed uses computer vision to automatically crop your design to the designated area, and isolate each drawn element.  With your elements now isolated, you can interact with them. You can move them or make them function as the UI element you want them to be. Test your design on the phone and edit it in Photoshop through PS Connection. This creates a Photoshop document that has all your drawn elements on their own layers .It will give you the pixel perfect control to move your design into the next stages of production. It automates the interaction process by not just linking wireframes as pages but also creative interactive elements on each page. The ultimate aim of this app is to create a tool that empowers creators. This app will definitely solve the limitation of sketch. It helps the designer to focus on the designer process. It will make the entire process faster and less complicated and thus make the life of designer easy.