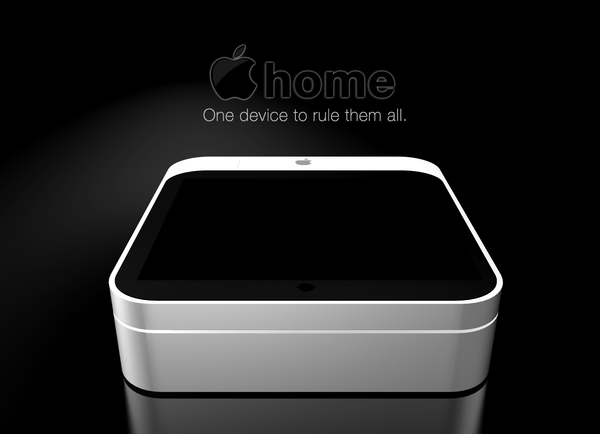 Electronic appliances that find a place in every household are an integral part and need to be monitored from time to time. Haven't you ever yearned for one such product that will control all your devices like you are commanding a genie? Well, if you have dreamed about such a product and smiled at the thought of it, then Apple Home will not let you down.
The Product:
Christened the Apple Home, the product has been conceived by Via Francesca Mateo which is a concept mobile computing gadget. Apple Home will endow you with the power to control and keep a close check on all the appliances that find a place in our homes. Be it an oven, AC, refrigerator, telephone, computer (iMac/laptop) or TV (Apple TV), the product will monitor them from a close angle.
The Idea:
The whole idea behind the concept was to create a tool which will have power over all the home appliances. So, you get back home and head straight to your refrigerator as you are feeling a bit peckish. Oh Lord! As soon as you open the door of your refrigerator, you realize there is hardly anything which will kill your hunger. How you wish whatever goes missing in your refrigerator gets automatically delivered at your doorsteps rather than checking every now and then what needs to be purchased.
Well, your dream is about to come true with Apple Home. With it one can easily scrutinize their refrigerator. Whatever items you want to purchase, simply choose from an online source and *ting tong* they will be delivered at your place in no time and sans any grocery shop trips.
Feeling too lazy to go and adjust the oven temperature as you cannot afford to miss your favorite serial. Fret no more, as you have the power to command in your life. With Apple Home, adjust the temperature of the oven, for that matter of fact, even A/C and refrigerator without even buzzing from your seat with the help of a remote control.
Expecting an important voice mail but don't have your laptop with you! Uh-huh your Apple Home will rescue you out of this as well. You can sync it with all the Apple products available in the market without any difficulty.
How it Works: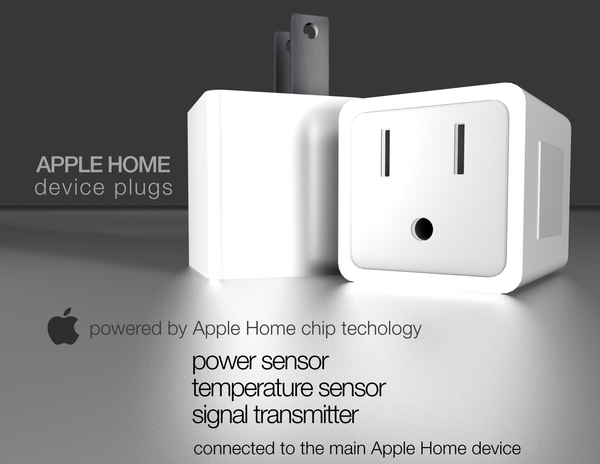 Apple Home comes wedged with a telephone unit that also plays the role of a remote. The remote is used to control all devices. To make sure everything works and is in sync, everything is connected to a sensor with the help of a device plug. All the appliances that you wish to control are plugged in it after which, through signal transmissions, Apple Home will be able to identify the product and communicate further. Besides this, an application can be downloaded on an iPhone which will also help in controlling the unit and perform accordingly.
Orange LED lights are displayed on the gadget which makes it easy for you to choose the device you wish like controlling. To select the device, simply bring in use the forward and back buttons which will do the needful. The device also has a green LED, which lets you know if it is switched On/Off. A power button has been placed in the center that controls the above function. To control the selected home appliance (temperature of A/C, refrigerator, oven and channel navigation for TV) "+" and "-" options are used.
The Design:
Apple Home will have typical Apple features. A serene appearance that comes naturally with all products the company endorses because of its heavy usage of the white color. The device will have a built-in speaker and power supply that will be embedded as well. This touchscreen device will look like a small and handy box with clean cuts clubbed with minimalistic designing. It will also have a built-in dock for iPod touch and iPhone.
The screen design has found inspiration from Apple TV and the 5th generation iPod Nano interface that is user friendly. Apple Home has been wedged with black buttons. The outline of these buttons blushes in blue and also has a radial gradient in the central point.
Other Features: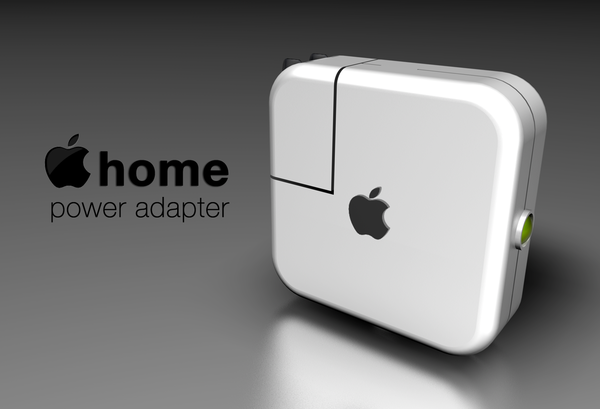 A remote control is provided with the Apple Home which will help you control the device from any corner of your home and will definitely make life simpler. Charging it won't be a task as well. The power adapter resembles an everyday Apple iPod/iPhone charger but the only difference is that comes embedded with a neon green light.
A device plug will be provided with Apple Home onto which all the appliances that need to be monitored will be plugged.