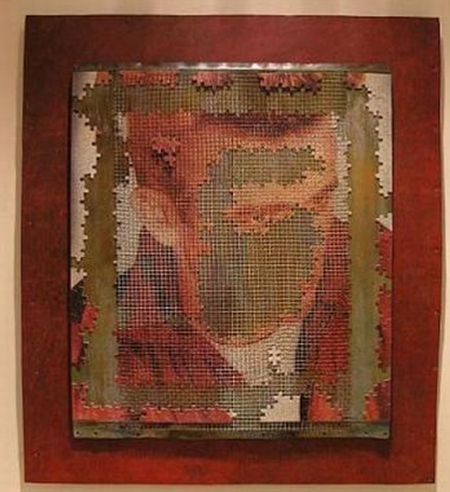 This self-taught avant-garde artist truly believes in creating something out of nothing. She breathes life into 'scrap' or 'trash', by combining seemingly heterogeneous objects and turning them into unique pieces of contemporary art. Like the true contemporary artist she is, her works are rather experimental and unconventional, and she herself claims that she is not interested in working with materials that everyone else uses. Her 'mixed media works' is the culmination of putting together two major themes: photography and scrap material. She finds it quite challenging, not to forget fun, to figure out a way in combining completely separate objects together in a cohesive manner to create a new piece and in doing so; she learns something new every time she works.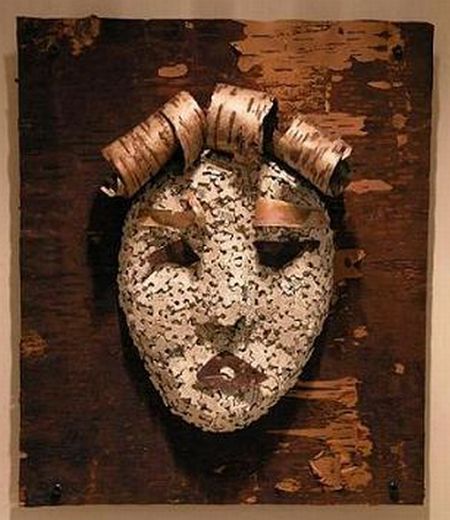 She started using the medium of puzzle pieces in 04, combining them with photographs to create a cohesive body of work. Other than that, she has used puzzle pieces in a variety of ways and is working towards having an expansive body of work.
A massage therapist for about 20 years, she left her home in Arizona in the summer or 03 to find meaning and passion in her life. She was smitten by Vermont when she first set foot on it, and now she calls it her home. She uses her art as a means of expressing herself and gives vent to her feelings and emotions through making art.