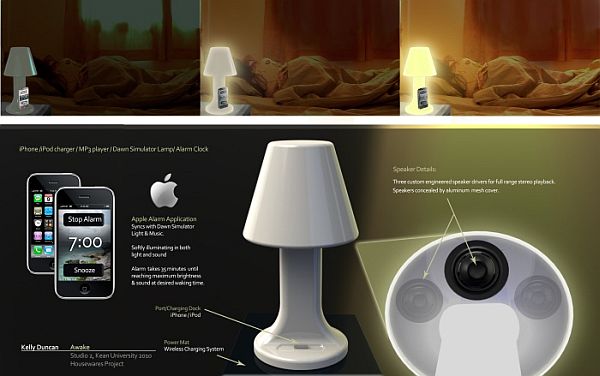 Every morning almost all of us follow the same trend. The alarm goes off scaring us yet another day with its loudness. The sweet dreamy state is shattered by the ear piercing sound making us feel agitated and glum. Kelly Duncan has designed a multifunctional product named Awake which will serve a lot of purposes in one go.

Awake as the name suggests will stir you every morning gently. It is actually a dawn stimulator alarm which uses sounds of the user's choice as well as soft lights that illuminate gradually. This way the sudden screaming of a traditional alarm clock that can make anyone jump from the bed takes a backseat.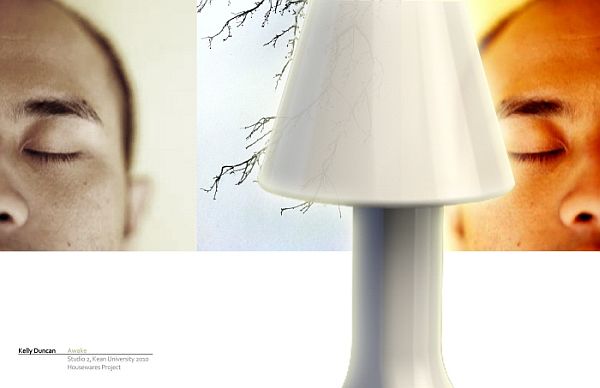 With the help of an Apple Alarm Application, Awake can easily sync with dawn stimulator light and music. The alarm in the form of illumination takes 35 minutes in total to reach its peak brightness while the music sets off at the time it is set at.
Besides this, Awake has a port/charging dock where you can easily charge your iPhone and iPod without getting entangled with wires. The lamp shaped product will also play the role of an MP3 player and entertain you. It has been wedged with three custom speakers that are neatly concealed under the aluminum mesh cover.
Awake will take care that your wake up time tranquil and make sure your iPhone/iPod are never short of life.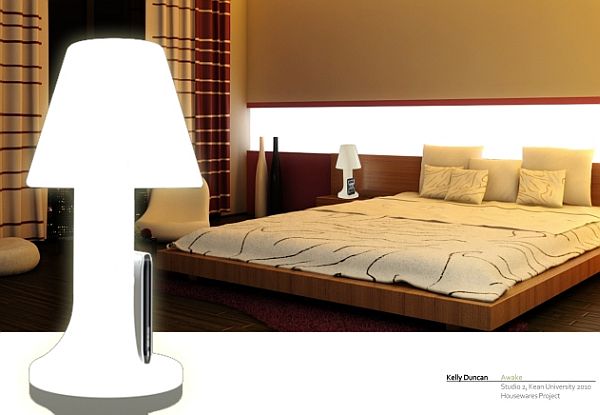 Via: coroflot