Lighting is one of the most important things while doing an interior. It's the lighting that makes everything luminous and makes their structure appear prominence.
But this time designer John Wischhusen's newest creations would take us back to the very origin of objects, the Cell. These lights are not mere fixtures that depict a simple pattern of design.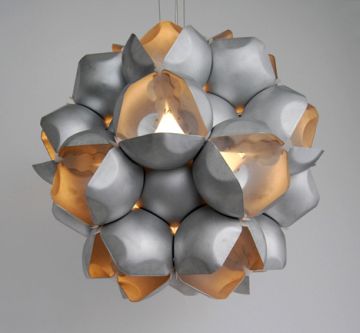 There are two specific cellular designs that are so similar yet so different. One called the 'Clam' has multiple sources of light and the other known as the 'Spore' has a single source of light that peer out from its various spores. Made with frosted aluminum pieces, these lights snot only radiate the atmosphere but also give away an amazing aesthetic experience.